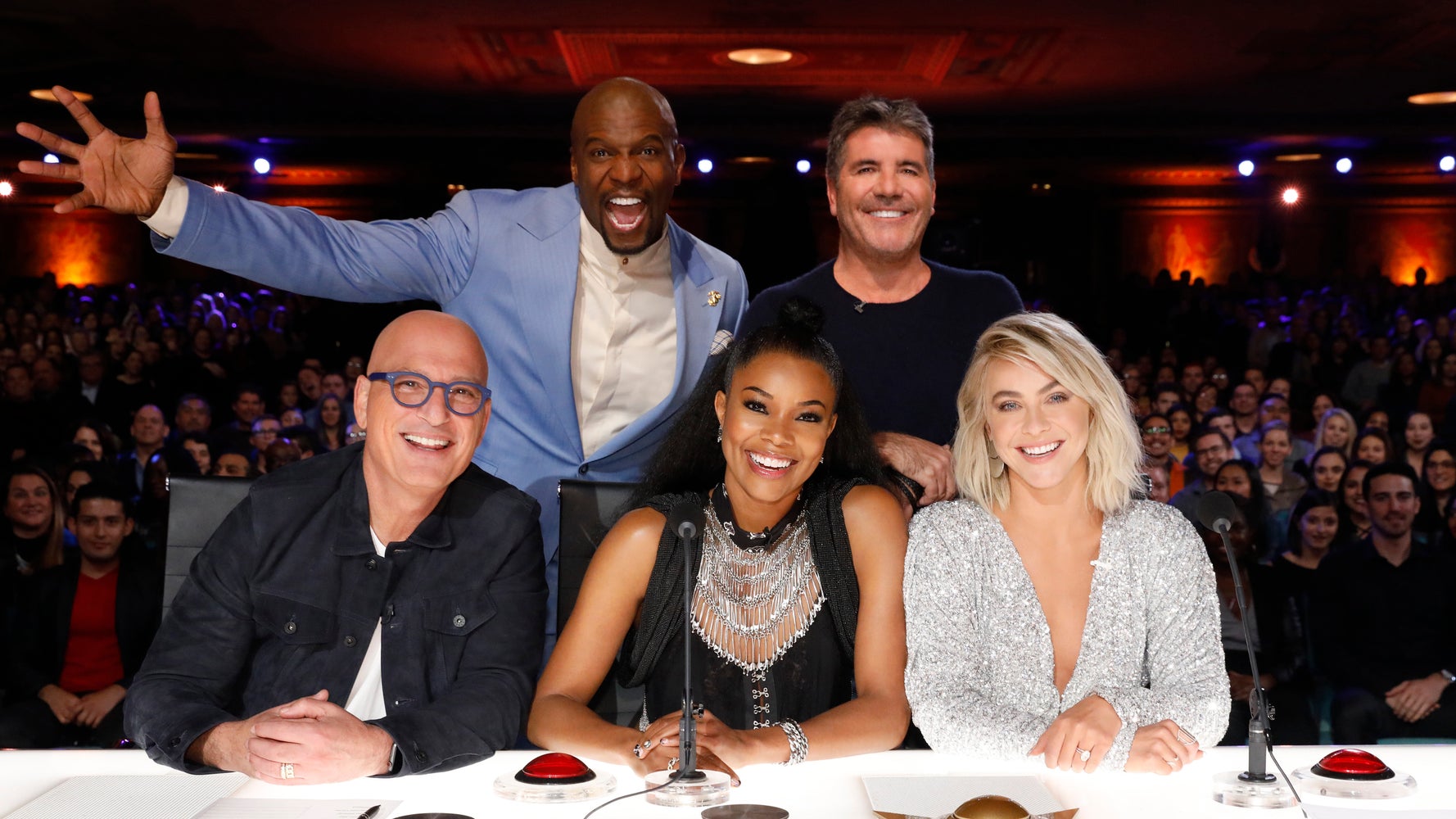 During an appearance on the "Today" show on Thursday, Crews was asked to address the controversy surrounding Union's seemingly abrupt departure after serving as a judge for one season.
In November, reports emerged that Union had complained about a culture of racism and other workplace issues on the set of "AGT" before she and fellow judge Julianne Hough left the show. Hough, Union and Crews joined Simon Cowell and Howie Mandel as judges for the show's 14th season. 
"I can't speak for sexism, because I'm not a woman, but I can speak on behalf of any racism comments — that was never my experience on 'America's Got Talent,'" Crews said firmly on "Today." "In fact, it was the most diverse place I have ever been in my 20 years of entertainment. The top 10 acts were Asian, women, older, younger, Black, white … It was everything in the gamut."
Crews later said that he thinks "you should always believe women," but that in this case, he hasn't heard a direct statement from Union about the allegations, nor has he reached out to her about them, he said.
Union has referenced the controversy on different occasions on Twitter.
In November, she tweeted about feeling "lost, adrift, alone…" as she received wide support on Twitter after news of her departure emerged. 
"So many tears, so much gratitude. THANK YOU!" Union tweeted at the time. 
Last month, Union tweeted that she had a productive "lengthy 5-hour" meeting with representatives for NBC about the matter.
"I was able to, again, express my unfiltered truth," she wrote. "I led with transparency and my desire and hope for real change."
NBC said in a statement at the time that "the initial conversation was candid and productive," the Associated Press reported.
"While there will be a further investigation to get a deeper understanding of the facts, we are working with Gabrielle to come to a positive resolution," the statement continued.
On Friday, Union appeared to refute Crews' statements in a series of tweets:
In one Tweet, Union wrote, "Why anyone would gleefully get up on TV and tell lies that NO ONE disputed… But we already know."
"Maaaaaan… We all agreed to let the investigation be completed before speaking but if we doing this… ohhhhh baby let's gooooooooooo!" she wrote in another. 
Other Twitter users accused Crews of throwing Union under the bus and disregarding her experience as a Black woman. His statements were seen as hypocritical especially when so many Black women — including Union — stood by Crews when he shared his story as a survivor of sexual assault:
Crews has not yet publicly commented on the backlash to his comments on "Today."
Calling all HuffPost superfans!
Sign up for membership to become a founding member and help shape HuffPost's next chapter
http://platform.twitter.com/widgets.js