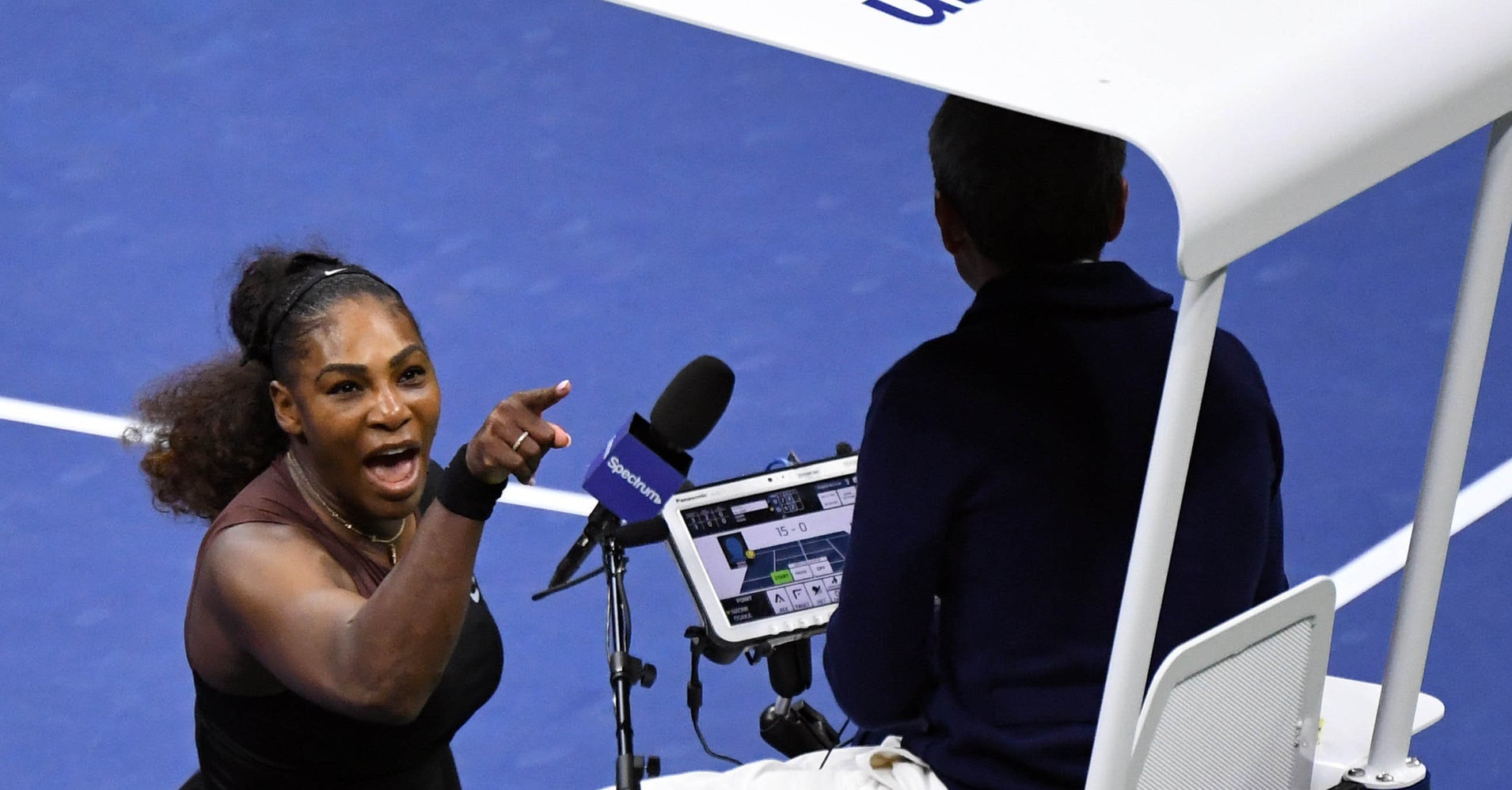 The Serena Williams controversy has stirred resentment among tennis umpires ― and they are considering a boycott of her future matches, according to reports.
Retired umpire Richard Ings told ESPN Tuesday that a perceived lack of support for chair umpire Carlos Ramos after he penalized Williams three times in the U.S. Open finals match last weekend has fueled dissension.
"The umpiring fraternity is thoroughly disturbed at being abandoned" by officials with the Women's Tennis Association who questioned Ramos' rulings in such a high-profile contest, Ings said. "They are all fearful that they could be the next Ramos. They feel that no one has their back when they have to make unpopular calls."
An anonymous source told The Times of London that umpires are considering a boycott of matches involving Williams.
"I do not believe there is a formal boycott in place so I do not think we need to take any action in regards to a boycott," a spokesman for the U.S. Tennis Association told HuffPost on Wednesday.
Ings, ESPN reported, added that such a protest was "unlikely" because umpires have no fraternal organization or union.
HuffPost did not immediately hear back from the WTA after a request for comment.
The WTA and USTA appeared to support Williams after her outbursts in a 6-2, 6-4 loss to Naomi Osaka. The WTA validated Williams' complaint that the penalties were sexist and would not have been initiated if Williams were a man. USTA President Katrina Adams said there was "no equality."
Ramos, who stood by his officiating on Tuesday, initially cited Williams for getting coaching signals, then docked her a point for smashing her racket and then docked her a game for haranguing him, including calling him a "thief."
The incident has sparked strong reaction from all corners of the tennis world.
The criticisms of Ramos, the Times of London source said, prompted "a growing consensus that umpires were 'not supported' by the USTA on several occasions, and that Ramos was 'thrown to the wolves for simply doing his job and was not willing to be abused for it.'"
Coming to his defense was the International Tennis Federation, which in a tweet hailed his professionalism.
http://platform.twitter.com/widgets.js