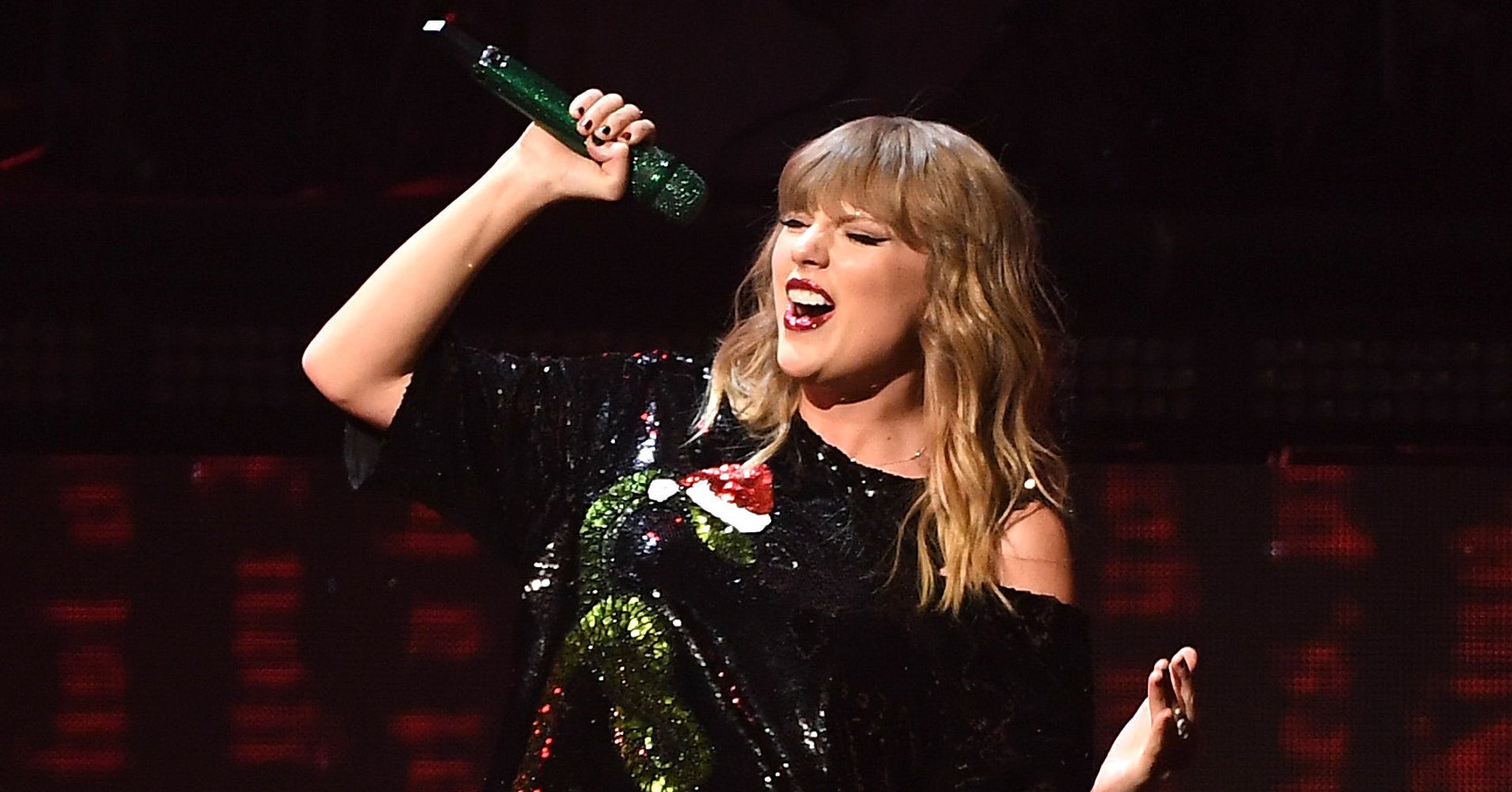 Days before Taylor Swift kicks off her "Reputation" stadium tour, the singer invited thousands of children living in foster care and their families for a private concert on Sunday.
The pop star's team apparently partnered with the Arizona Association of Foster and Adoptive Parents to host more than 2,000 guests at the event, according to multiple outlets. The show served as the final dress rehearsal for the tour, set to begin in Glendale, Arizona, on Tuesday. 
"We thought it was too good to be true, but we all kept it a secret (per Taylor's orders) and sure enough had the time of our lives!" attendee Kellie Dillon, who brought her children to the show, told E! News. 
"My family and I have been fostering for over three years and have adopted too," Dillon added. "I don't think Taylor understand what this meant to these foster and adoptive families! Some of these children have been through terrible journeys in their lifetime, so to be able to escape for an incredible evening like that was out of this world!"
After the concert, the "Look What You Made Me Do" singer hosted a giant pizza party for the families, and invited them on stage to pose for pictures with her for almost four hours. 
Concertgoers decorated social media with praise for Swift, who's been unveiling details about the tour day by day on her Instagram, most recently revealing that she'll play 10 songs from her catalog in addition to her latest album "Reputation."
"A night my girls and I will always remember – meeting Taylor Swift!! Thank you for such a generous evening with your littlest fans," foster mother Abbi Williams wrote in a caption of photos of her family at the concert. "Your show is amazing – you and your team did an incredible job!!" 
The show was the first concert ever for about 500 kids who raised their hands when asked by Swift if they've been to one before, according to People.
"When @taylorswift invites you to her final dress rehearsal, you go. We couldn't bring cameras in, just know that if you are able to see her #reputationstadiumtour DO IT!" another attendee shared on Instagram alongside photos of children at the concert. "She was such a gracious and generous hostess…complete with a pizza party and photo op afterward."
Swift has been on a goodwill tour of sorts, making a stop at a local Arizona hospital the day before the rehearsal to meet with an 8-year-old girl, Isabella McCune, who's recovering from serious burns. 
Earlier this week, Isabella's family made a video for Swift asking her to visit, since the little girl couldn't attend the concert as planned after a devastating accident in March. 
Swift showed up unannounced at the Arizona Burn Center on Saturday. She talked with Isabella for 20 minutes and gifted her with a bag of merchandise from her tour, according to The Arizona Republic.
The singer even left an inspirational note in the fan's journal after promising her a seat at a concert once she's able. 
"I hope you feel better soon and I'm honored you've been listening to my music," she wrote. "You're so awesome and I can't wait to have you at a show!! Stay strong, gorgeous. Love, Taylor."