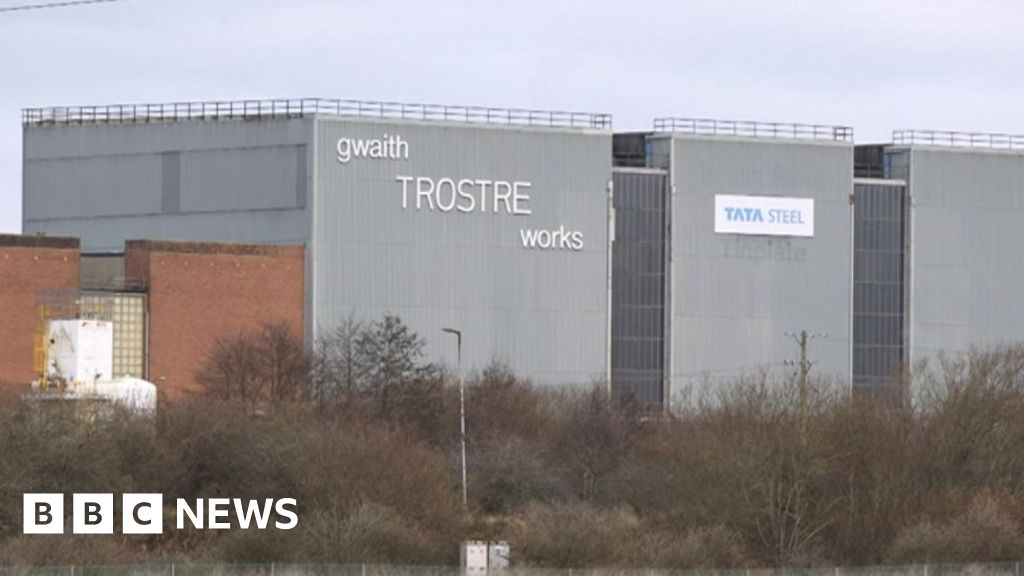 Tata Steel could sell one of its Welsh plants in order to get approval for a proposed merger with German steelmaker Thyssenkrupp, BBC Wales understands.
The Trostre steel plant in Llanelli, Carmarthenshire, could be sold as part of an EU investigation into the deal.
The European Commission is investigating the proposal over concerns it could lead to less choice for customers.
Tata said a "comprehensive package of proposed solutions" had been submitted.
Llanelli AM Lee Waters and steelworkers union Community have both raised concerns.
The Trostre plant employs about 700 people and produces steel packaging for Tata Steel.
Although it is unlikely the merger will be called off, the European Union is concerned the combined companies could control too large a share of the European steel packaging market, meaning plants like Trostre could be sold.
Lee Waters, AM for Llanelli, said: "It is sickening that it comes to us again to have to offer up the sacrifice. We are pawns in a global chess game here.
"The other worry for this is that Tata in Wales and the UK is an ecosystem.
"Trostre is a major customer for Port Talbot. They all feed off each other; Shotton, Port Talbot, Trostre. They are all linked up so removing one bit is going to have a knock on effect for the other bit," he told BBC Radio Wales' Good Morning Wales programme.
"This is clearly very significant."
Steelworkers union Community said: "If these reports are accurate the remedies proposal is extremely concerning and confirms that Tata is a junior partner in the joint venture.
"Should the assets in question be sold off, the joint venture will become a different project and we need to fully assess what these developments mean for Tata Steel Europe and the UK businesses."
Tata Steel said it had submitted a "comprehensive package of proposed solutions", with Thyssenkrupp, to the European Commission as part of the process to get clearance for the joint venture.
"We continue to engage in a constructive dialogue with the European Commission and believe our proposals address their concerns, and still very much support the industrial logic of the joint venture," said a spokesman.
"We're committed to working closely with all relevant regulators and remain confident of the benefits of the joint venture to all our stakeholders."