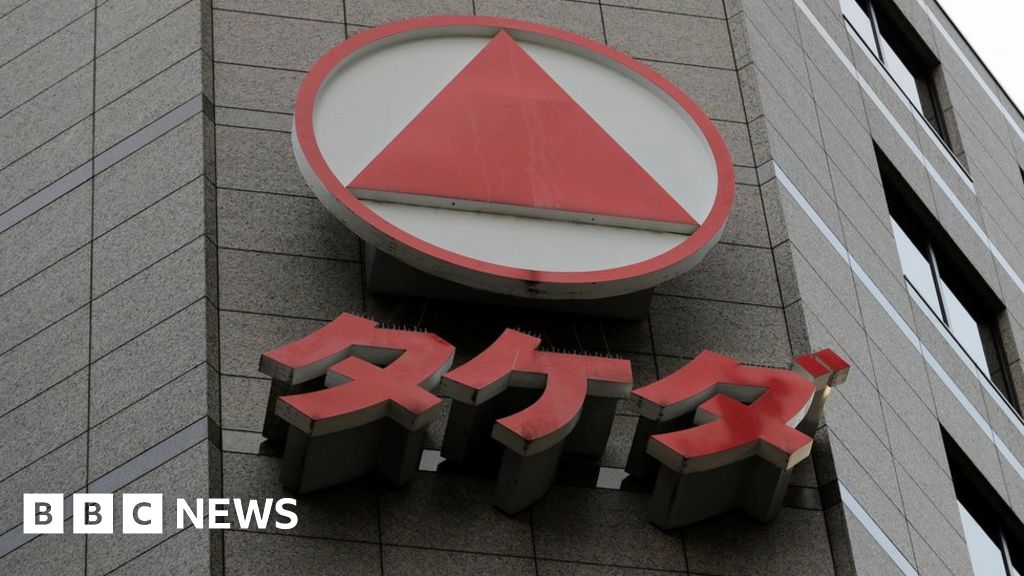 Takeda Pharmaceutical has secured shareholder approval for a £46bn ($59bn) takeover of UK-listed drugmaker Shire, clearing the way for Japan's largest ever corporate acquisition.
The takeover would make Takeda one of the world's top 10 drugmakers.
The deal, which needs to be approved by Shire's shareholders, will also saddle the Japanese firm with debt.
It follows a long-running battle that saw Takeda make multiple offers for Shire.
The proposal received majority support at an extraordinary shareholder meeting in Osaka on Wednesday.
A day earlier Kazuhisa Takeda, a member of the firm's founding family, spoke out against the deal over concerns with the level of debt it would add to Takeda.
The takeover is part of Takeda's strategy to become a global pharmaceutical company.
The firm wanted to buy Shire to strengthen its cancer, stomach and brain drug portfolios.
But one of its potentially lucrative treatments will have to be sold off at the direction of European regulators over competition concerns.
Shire shareholders are due to meet later on Wednesday.
The company was founded in the UK and still has a large base in Basingstoke, but moved its corporate headquarters to Dublin a decade ago. It has 24,000 employees in 65 countries.