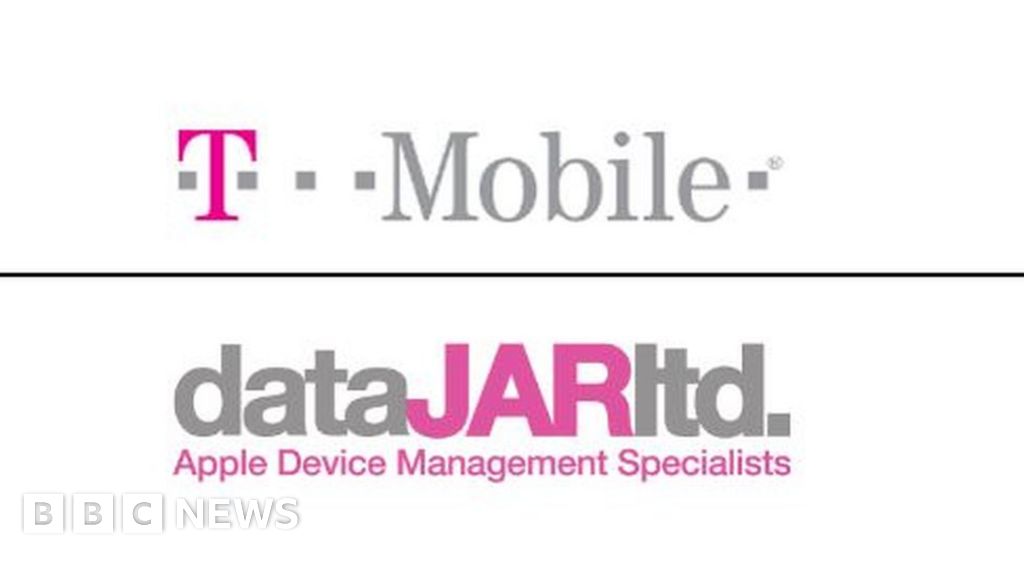 A British software company could face a costly legal battle after a telecoms giant took issue with the colour of its logo.
Lawyers acting for T-Mobile owners Deutsche Telekom have opposed a trademark application by Brighton-based company dataJAR.
Hogan Lovells said the German firm owns trademarks in magenta which is "the core element of its identity".
But dataJAR's James Ridsdale said: "We are not even the same shade of pink."
dataJAR manages and deploys Apple devices for businesses and educational institutions.
'Ridiculous'
The five-year-old company has seven employees and said it has been using its branding since 2013.
But after an application in January to protect its identity, Mr Ridsdale was issued with a "cease and desist" order.
The firm's Managing Director said: "They have trademarked one shade [magenta] and in fact I believe… the one they have trademarked isn't the one they are using.
"You can't own a colour, it's ridiculous."
Lawyer Paul Gilbert clarified: "You can copyright a colour [but] what you do have to do is trademark a recognised colour using the pantone standard.
"The point [Mr Ridsdale] makes is quite right, it's only that tone of colour as defined in the way that is described."
In a letter to dataJAR which the BBC has seen, Hogan Lovells argued that "the colour magenta is the core element of DTAG's corporate identity and one for which it is extremely well-known."
It claims this "could lead to confusion on the part of the public" who might believe there is a connection between the two.
It is also concerned a dataJAR trademark could "dilute" its own rights to the colour magenta and weaken its brand.
Deutsche Telekom and its lawyer Hogan Lovells have been contacted for further comment.
'Important decision'
dataJAR now has to decide whether to launch a legal challenge or undertake the task of rebranding.
Mr Ridsdale said: "We've got clothing, the website, business cards, stationery. It's just unfair.
"You can't have five or six big businesses owning every shade of colour."
He said he was investigating whether insurance would cover the costly legal fight ahead.
But Mr Gilbert warned: "The law firm in this case is a large and expensive law firm. They won't write letters that don't have proper legal basis.
"He has a very important decision to make because he could be getting himself into a very expensive legal battle."