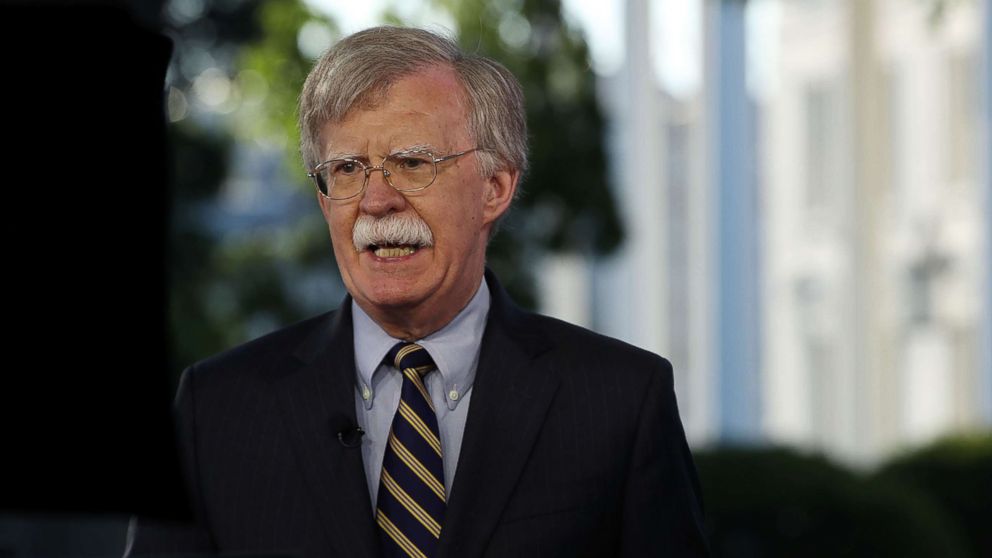 Following major moves on the world stage with North Korea and Iran, "This Week" co-anchor Martha Raddatz goes one-on-one with White House National Security Adviser John Bolton.
Plus, Wall Street Journal Seoul Bureau Chief Jonathan Cheng, New Yorker Staff Writer Evan Osnos, and Korea Chair at the Center for Strategic & International Studies and former CIA Senior Analyst Sue Mi Terry discuss whether Kim Jong Un will make a deal with President Trump at their historic summit next month.
And the Powerhouse Roundtable debates the week in politics, with ABC News Senior White House Correspondent Cecilia Vega, ABC News Political Analyst Matthew Dowd, New Yorker Staff Writer Susan Glasser, and Host of NPR/WAMU's "1A" Joshua Johnson.
Like "This Week" on Facebook here. You can also follow the show on Twitter.
Go here to find out when "This Week" is on in your area.