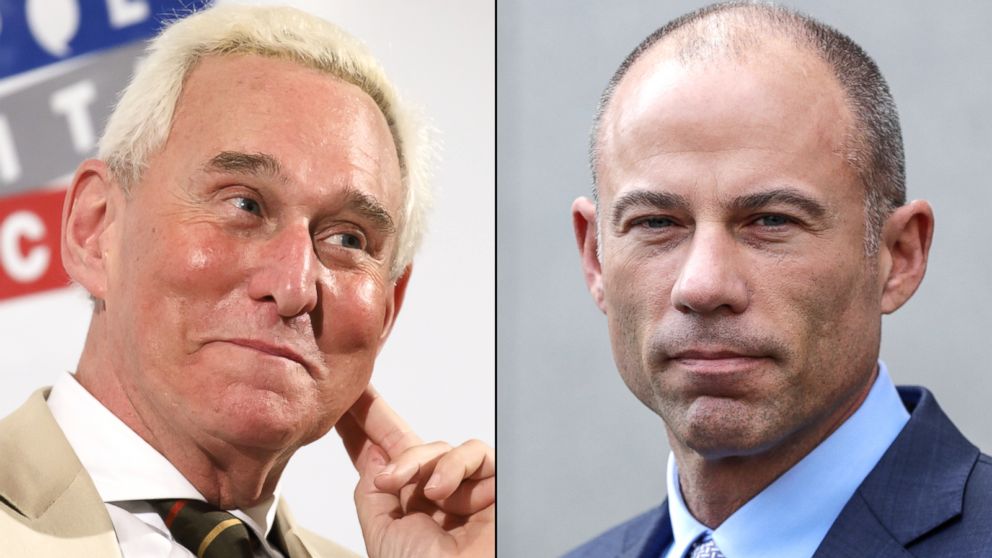 With emerging questions surrounding Michael Cohen and his payments to adult film star Stormy Daniels, ABC News Chief Anchor George Stephanopoulos goes one-on-one with Attorney for Stormy Daniels Michael Avenatti and longtime Trump insider Roger Stone, author of the new book, "Stone's Rules: How to Win at Politics, Business, and Style."
And the Powerhouse Roundtable debates the week in politics, with ABC News Chief White House Correspondent Jonathan Karl, ABC News Political Analyst Matthew Dowd, Democratic Strategist and former Clinton Campaign Spokesperson Karen Finney, and Wall Street Journal Columnist and Manhattan Institute Senior Fellow Jason Riley.
Like "This Week" on Facebook here. You can also follow the show on Twitter.
Go here to find out when "This Week" is on in your area.