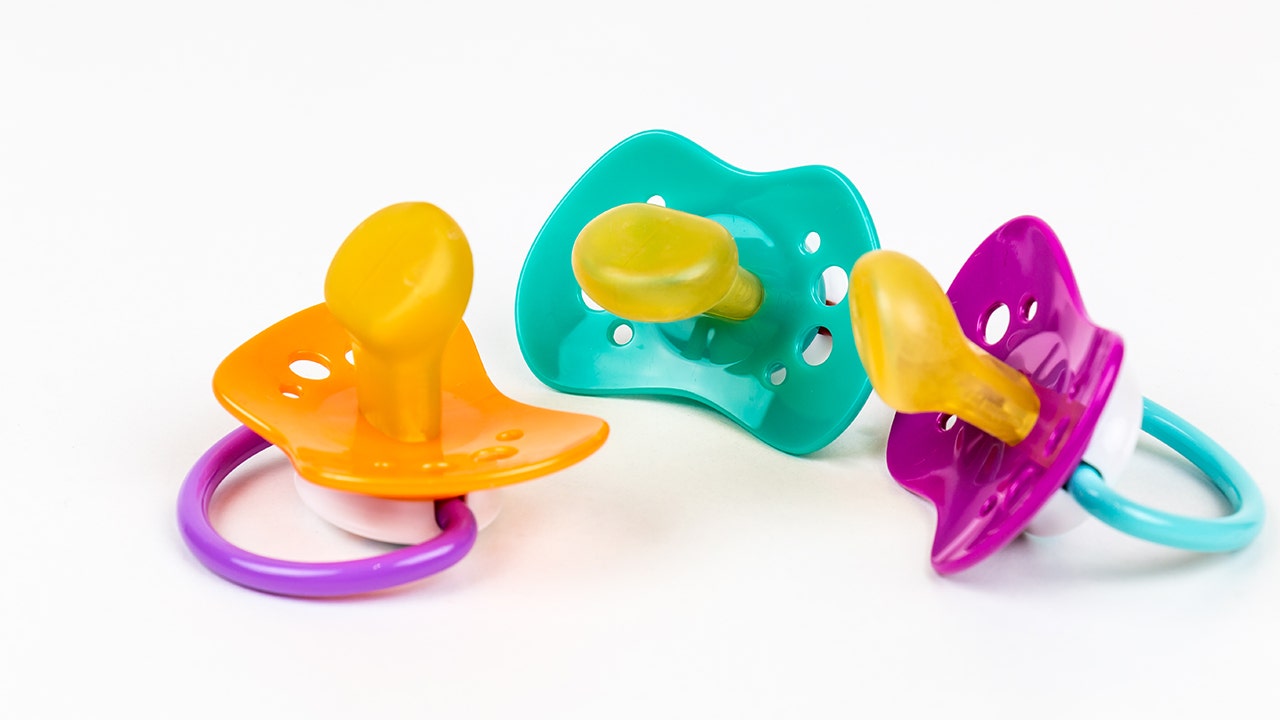 Could sucking on your baby's pacifier reduce their risk of developing asthma and allergies? According to a new study, it just might.
In a study released Friday by the Henry Ford Health System in Detroit, Mich., researchers found babies had a "lower level" of the antibody Immunoglobulin E, or IgE, when their parents sucked on their pacifier to clean it. IgE is "linked to the development of allergies and asthma," according to the study.
BOY WHO LOST LEGS TO MENINGITIS AS A NEWBORN LEARNS TO WALK ON PROSTHETIC LIMBS
While more research is needed, and experts caution parents not to conclude that sucking on the pacifier is a sure way to prevent the development of allergies or asthma in their child, the study suggests babies may receive "healthy oral bacteria that will affect the early development of their child's immune system" when a pacifier is cleaned in this way.
To come to this conclusion, researchers with the Henry Ford Health System asked 128 different mothers how they cleaned their baby's pacifier. Of those 128, 53 said they cleaned it with soap and water, 30 said they sterilized it either using the dishwasher or boiling water, while nine said they sucked on the pacifier to clean it.
Then, after comparing their babies' IgE levels at different stages of life — birth, six months and then 18 months — researchers found babies whose pacifiers were cleaned by the sucking method had a "significantly" lower IgE level at 18 months of age compared to the other babies.
"Although we can't say there's a cause and effect relationship, we can say the microbes a child is exposed to early on in life will affect their immune system development," Eliane Abou-Jaoude, an allergist fellow with the health system and the study's lead author, said in an online statement.
DOC: 2 BOYS KILLED IN NJ OUTBREAK WERE IN 'IRREVERSIBLE SHOCK' WHEN THEY ARRIVED AT HOSPITAL
"From our data, we can tell that the children whose pacifiers were cleaned by their parents sucking on the pacifier, those children had lower IgE levels around 10 months of age through 18 months of age," she added.
As the Henry Ford Health System researchers note, their findings parallel a 2013 Swedish study. At that time, researchers in Sweden also concluded the "parental sucking of their infant's pacifier may reduce the risk of allergy development, possibly via immune stimulation by microbes transferred to the infant via the parent's saliva."