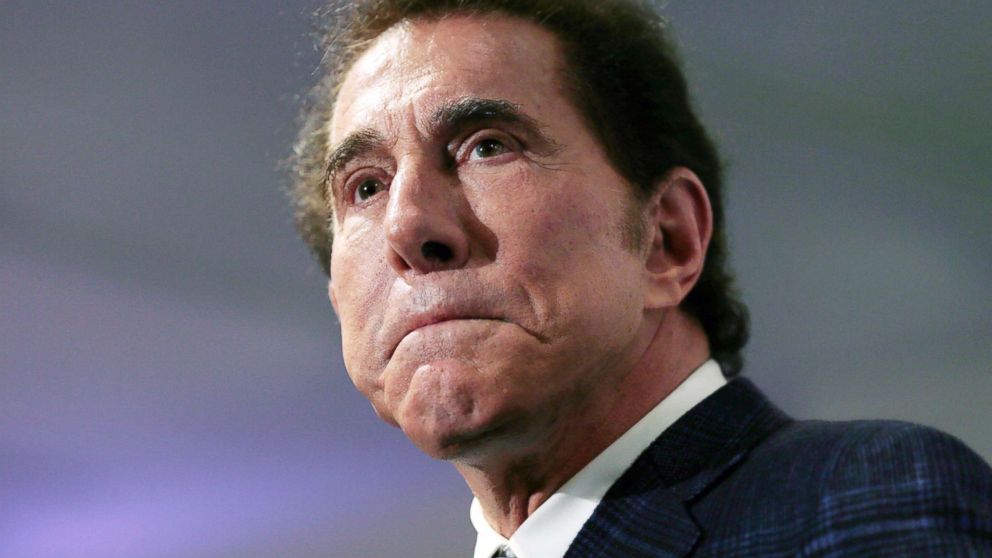 Embattled casino kingpin Steve Wynn has stepped down from his position as CEO and Chairman of the Board of Director of Wynn Resorts, following multiple allegations against him of sexual misconduct, which he has vehemently denied.
The company's new CEO is Matt Maddox, Wynn said.
"In the last couple of weeks, I have found myself the focus of an avalanche of negative publicity," Wynn, 76, said in a statement. "As I have reflected upon the environment this has created — one in which a rush to judgment takes precedence over everything else, including the facts — I have reached the conclusion I cannot continue to be effective in my current roles. Therefore, effective immediately, I have decided to step down as CEO and Chairman of the Board of Wynn Resorts, a company I founded and that I love."
Wynn, who is worth $3.4 billion, according to Forbes, continued, "The succession plan laid out by the Board of Directors and which I wholeheartedly endorse now places Matt Maddox in the CEO seat. With Matt, Wynn Resorts is in good hands. He and his team are well positioned to carry on the plans and vision for the company I created."
Non-executive director of the Wynn board, Boone Wayson, said in a statement, "It is with a collective heavy heart, that the board of directors of Wynn Resorts today accepted the resignation of our founder, CEO and friend Steve Wynn … He is a philanthropist and a beloved leader and visionary. He played the pivotal role in transforming Las Vegas into the entertainment destination it is today."
In an initial statement, following the allegations, Wynn said any claim that he "ever assaulted any woman is preposterous."
He added, "We find ourselves in a world where people can make allegations, regardless of the truth, and a person is left with the choice of weathering insulting publicity or engaging in multi-year lawsuits," Wynn said in the original statement. "It is deplorable for anyone to find themselves in this situation."

As ABC News reported, late last month Wynn stepped down as finance chairman for the Republican National Committee just over 24 hours after publication of the allegations in the Wall Street Journal.
"Effective today I am resigning as Finance Chairman of the RNC," the 76-year-old said in a statement to ABC News as pressure mounted on the RNC to address the allegations against him.
And last week, the University of Pennsylvania announced that it will remove Wynn's name from a campus plaza and revoke an honorary degree given to him.