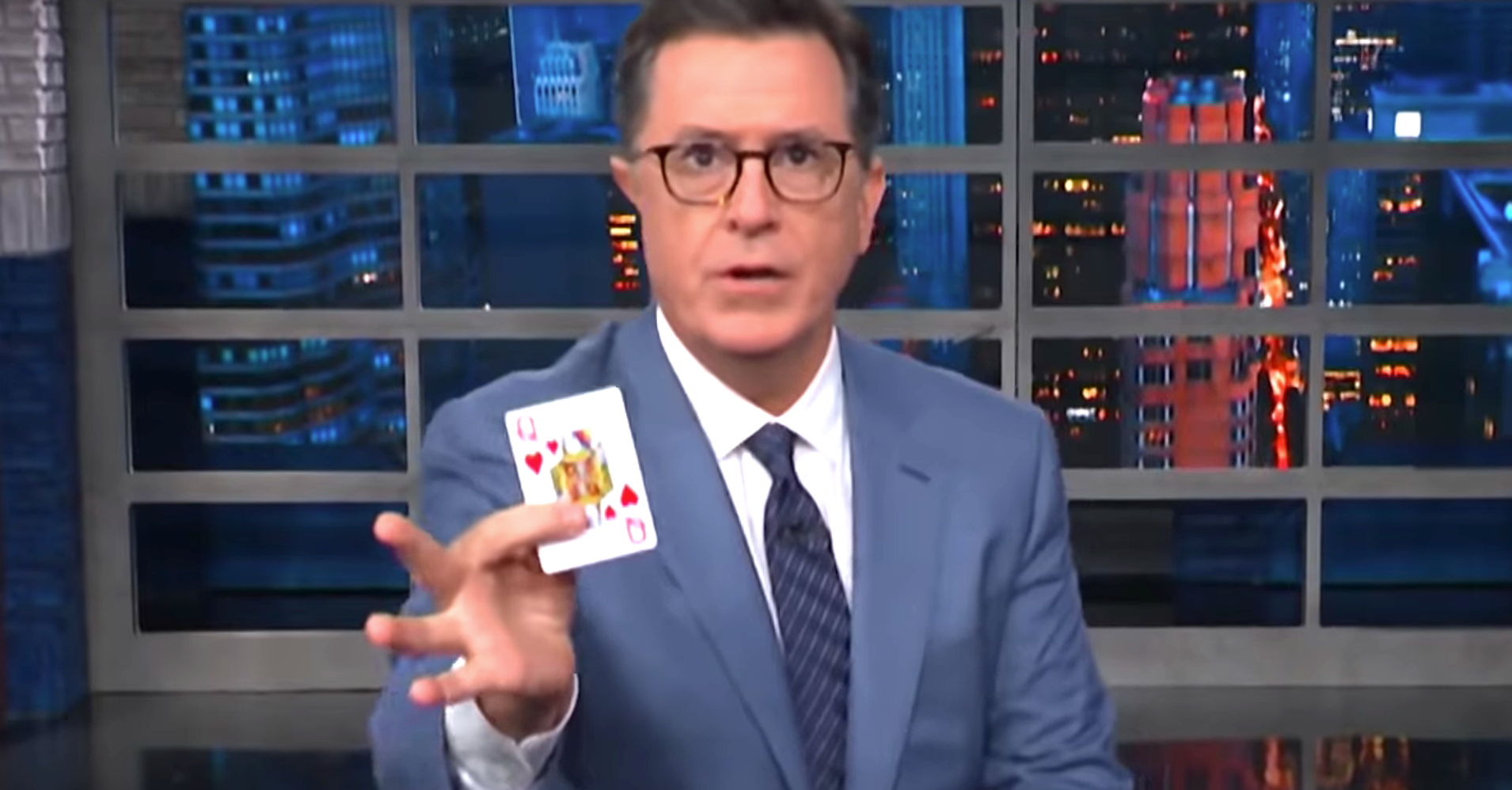 Magician Penn Jillette fears he "will get details wrong" if he talks in greater depth about the "racially insensitive things" he said he heard Donald Trump say on the set of "The Celebrity Apprentice."
Jillette said he was an "unreliable narrator" of what happened during his time on the reality TV show in 2012, in an interview with Vulture published Tuesday.
So, on Wednesday's broadcast of "The Late Show," host Stephen Colbert busted out a card trick in a bid to jog Jillette's memory.
Colbert wanted to see if Jillette could recall Trump using a racial slur ― such as the one former White House aide Omarosa Manigault Newman claims the then-businessman was caught on tape as saying.
See how the trick went down in the clip above.