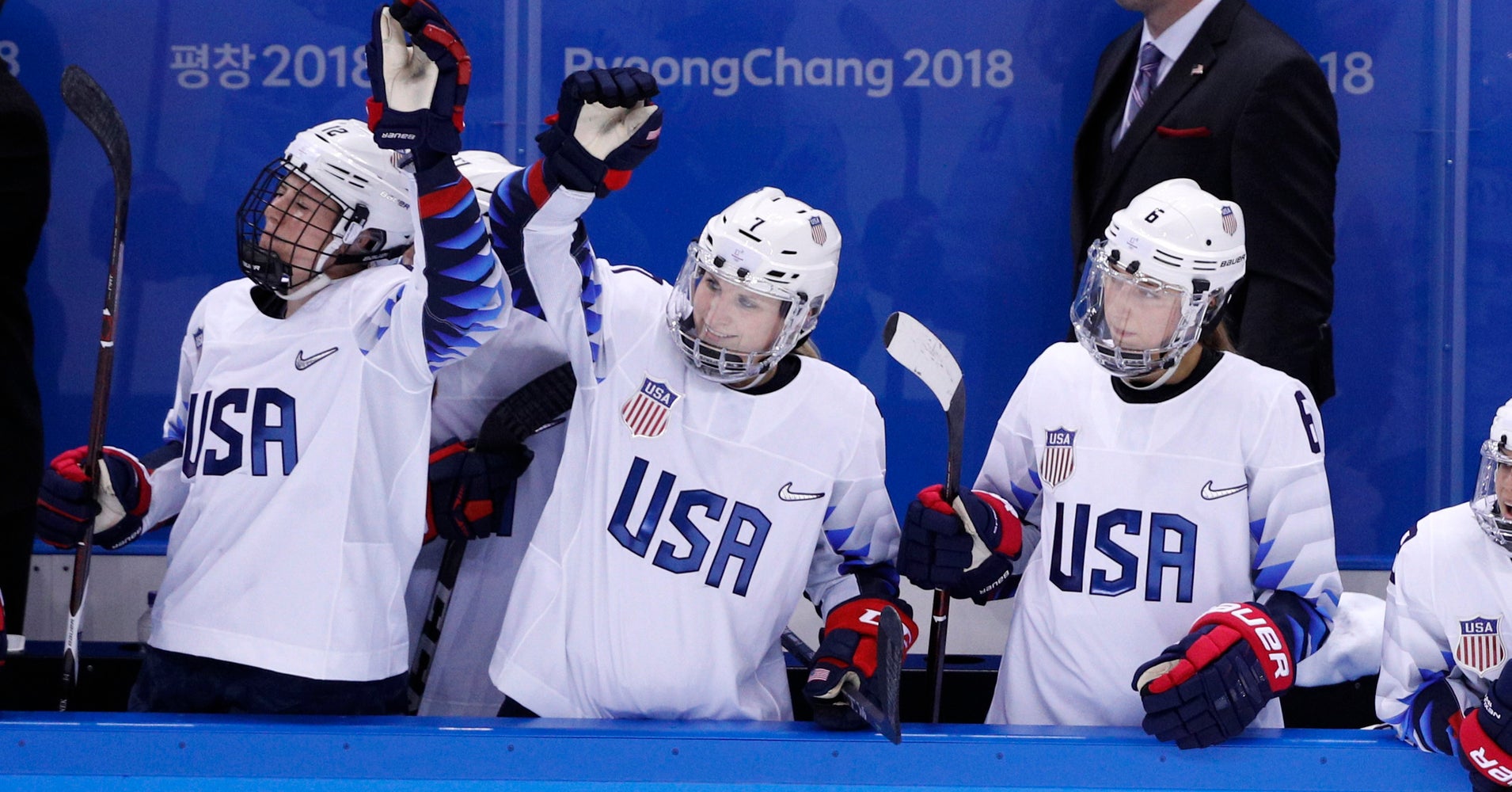 Another Winter Olympics, another tussle over the masks of U.S. ice hockey goaltenders.
Goalie Nicole Hensley has an image of Lady Liberty on the left side of her mask, while goalie Alex Rigsby has the symbol on her chin. According to IOC rules, athletes cannot wear items that feature the "wording or lyrics from national anthems, motivational words, public/political messaging or slogans related to national identity."
USA Hockey spokesman Dave Fischer told USA Today that the team was in "discussions" with the IOC to see if the goalies could keep the images on their masks.
He added that the issue should be resolved before the USA's next game, slated to take place on Tuesday night local time against the Olympic Athletes from Russia.
This isn't the first time that U.S. goalie masks have been given the thumbs-down by the IOC. Before the Sochi Winter Games in 2014, goalie Jessie Vetter had to remove an image of the Preamble to the Constitution from her mask because of the same IOC rules.