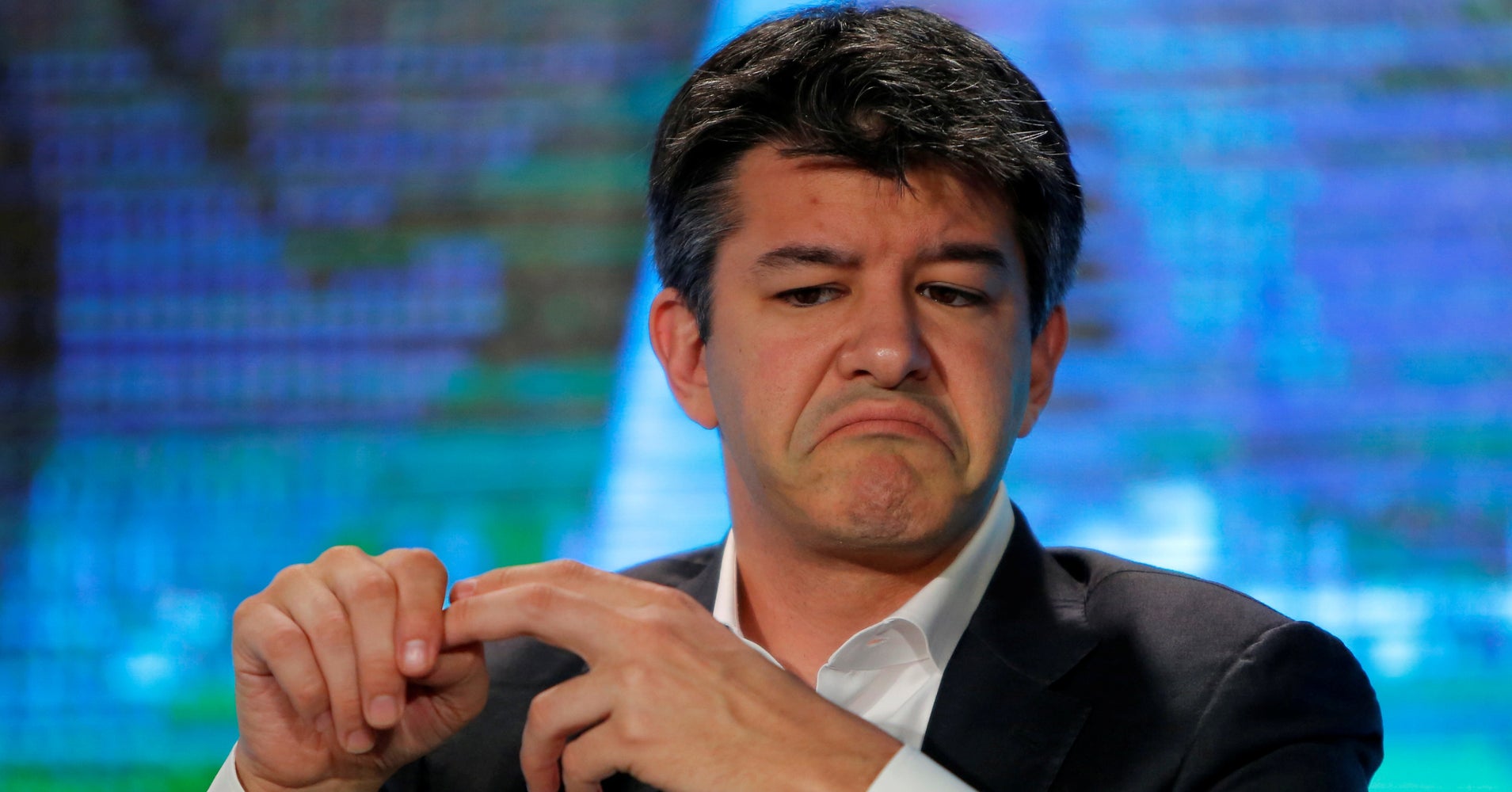 The video couldn't have been released at a worse time.
About a year ago, Travis Kalanick, then CEO of Uber, was defending himself in a meeting with company executives, insisting that the ride-hailing startup's wounds were primarily a public relations problem and certainly not his fault.
Then, as Bloomberg tells it, one of the execs beckoned Kalanick out into the hall. Joined by a third employee, they watched a newly published video, captured by a dashcam, of the CEO cursing out an Uber driver who'd had the audacity to tell him the company's fare structure was bankrupting drivers. The video ends as Kalanick exits the car with a curse and a slammed door.
Back in the hallway, here's what happened next, per Bloomberg: 
As the clip ended, the three stood in stunned silence. Kalanick seemed to understand that his behavior required some form of contrition. According to a person who was there, he literally got down on his hands and knees and began squirming on the floor. "This is bad," he muttered. "I'm terrible."
Among those poor choices was Kalanick's followup with the driver in the video, Fawzi Kamel.
He met with Kamel for an apology just days after the video's release, but what was supposed to be a brief five-minute meeting turned into an hour-long affair as Kalanick rehashed many of the issues that had triggered his first intemperate response.
Then, to the concern of other Uber executives, he tried to make it up to Kamel by offering him stock in the company. Wayne Ting, Uber's San Francisco manager at the time, told Bloomberg that Kalanick's behavior stemmed from a lack of self-control.
On counsel from Uber's lawyers, Kalanick decided instead to pay Kamel $200,000 from his own personal account.
Things aren't all bad for the former CEO, however. With the official close of Uber's massive investment deal with SoftBank on Thursday, the 41-year-old is now officially a billionaire.
Read Bloomberg's full feature on Kalanick here.