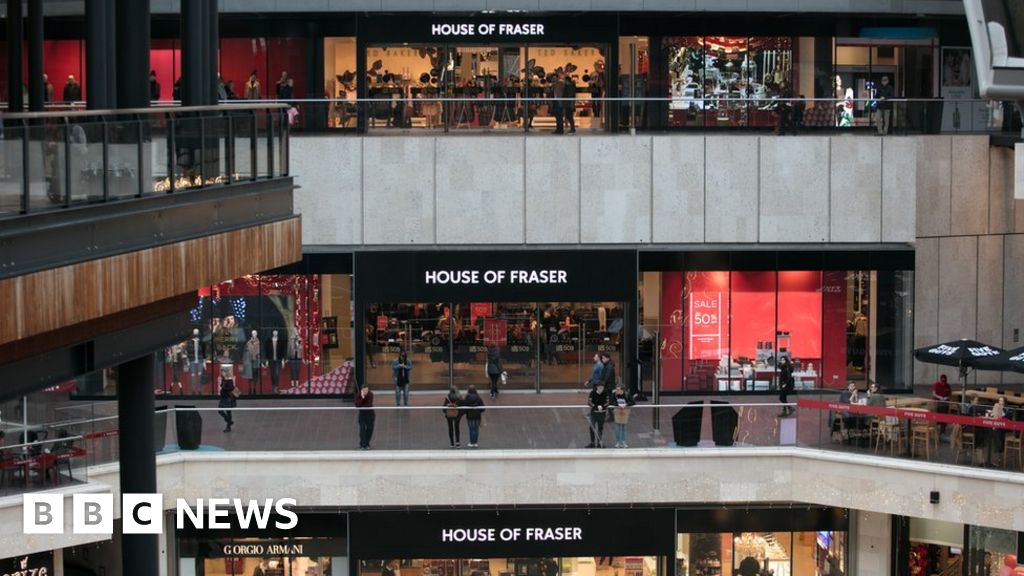 Mike Ashley's Sports Direct has launched legal action against House of Fraser, following the firm's move to close stores as part of a rescue plan.
The sports chain owns an 11.1% stake in House of Fraser, which last week announced a major restructuring.
Mr Ashley says his firm has been "repeatedly denied information to which it is legally entitled".
A High Court writ says the billionaire should be provided with a copy of House of Fraser's corporate plan.
Sport Direct does not have a representative on the House of Fraser board.
The legal action comes after a difficult few weeks for House of Fraser, which last week said that C.banner, the Chinese owner of Hamleys, was taking over the group.
The sale is conditional on House of Fraser shutting some of its 59 stores, which will be carried out through a so-called company voluntary arrangement. The exact number of closures has not been disclosed.
But the move has angered Sports Direct.
Liam Rowley, head of strategic investments at the retailer, said: "We have been frozen out by House of Fraser.
"Their dealings in China are opaque, and it is blatant that we have been unfairly prejudiced.
"We have no option other than litigation to protect the interests of Sports Direct and its shareholders."
The legal papers, lodged by Sports Direct subsidiary West Coast Capital, names the owners and directors of House of Fraser, including chairman Frank Slevin.
House of Fraser's troubles came to the fore in January after it suffered a drop in sales over Christmas and started talking to landlords about reducing the size of its property portfolio.
KPMG has been drafted in to advise the retailer on its restructuring proposal, with the terms of the plan likely to be finalised at the beginning of June.
House of Fraser is currently a subsidiary of Sanpower, a Chinese conglomerate chaired by Yuan Yafei.
Sports Direct has described itself as a "long-term critic" of the House of Fraser group's strategy and management.