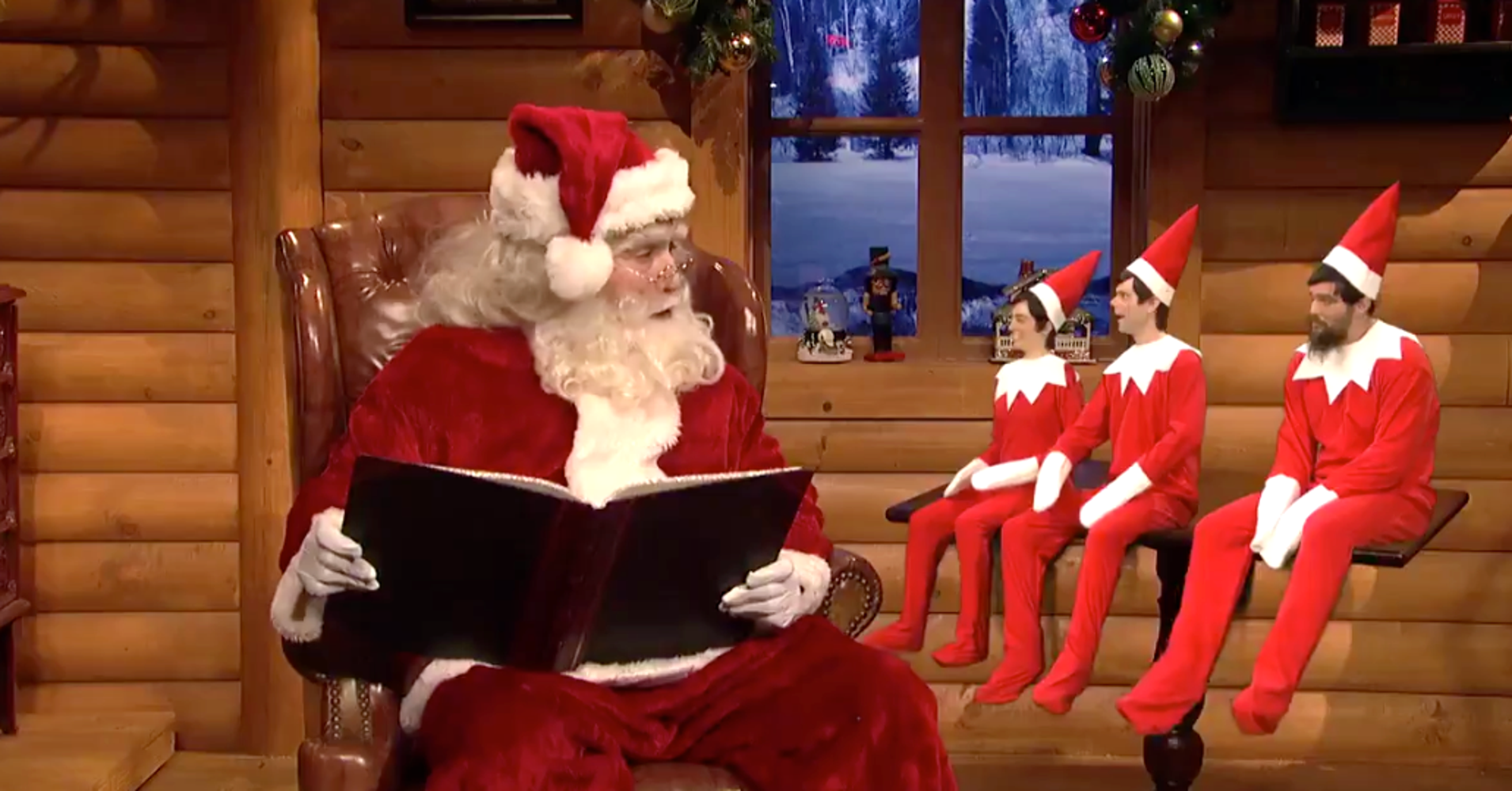 In one parodying Elf on the Shelf, Momoa asks Santa Claus for a new assignment after the child he's been watching for 13 years "figured out he could do something with his body."
"I hope it's not fighting with his little brother. That would be very naughty, indeed," elf Dotty (played by Melissa Villaseñor) responds. 
"No … this is definitely a solo activity," Momoa responds. 
Check it out in the clip below.