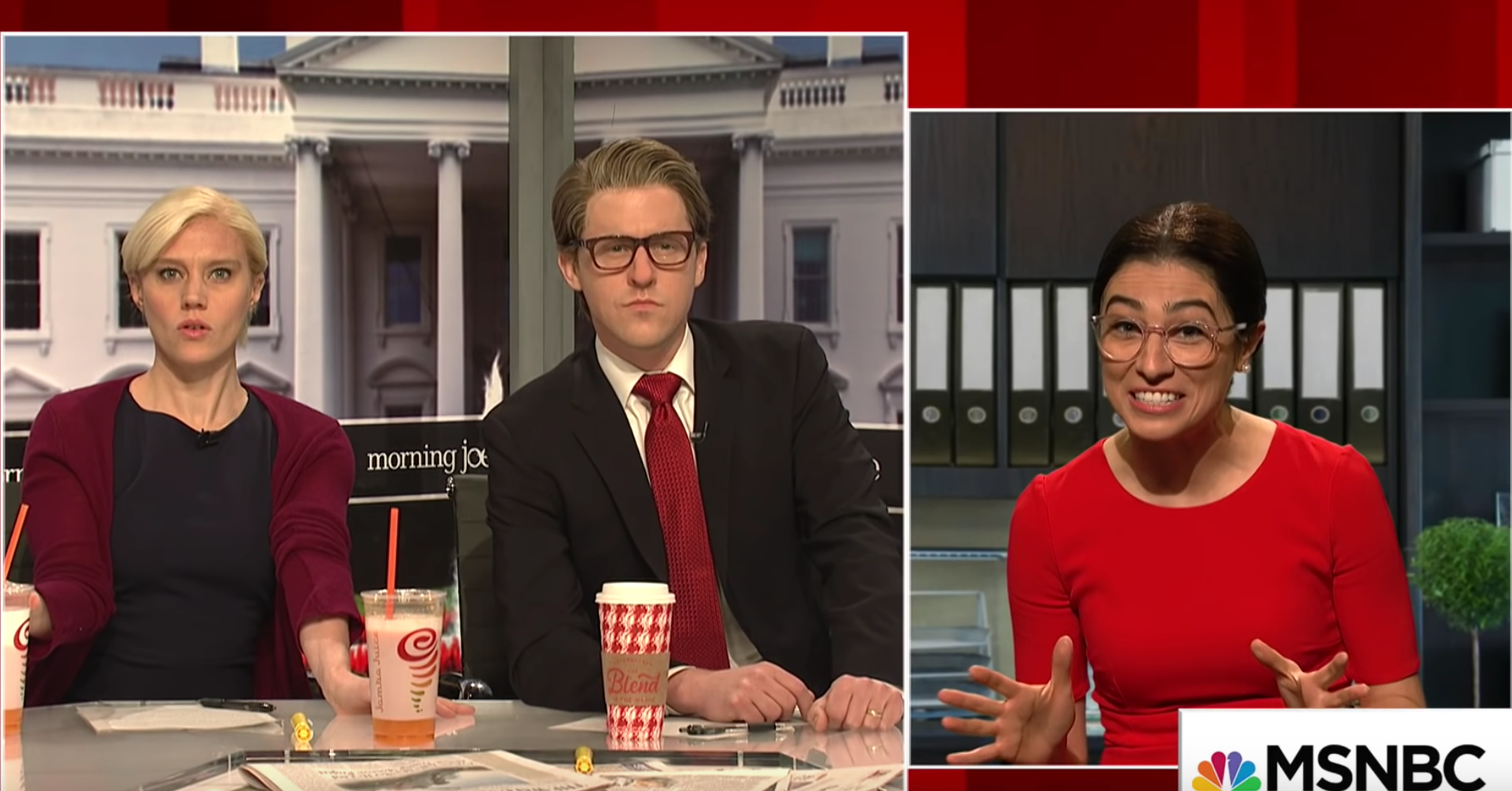 Rep.-elect Alexandria Ocasio-Cortez won't officially take office until early next month, but she's gotten her inaugural parody on "Saturday Night Live."
The show relied on its periodic satirizing of NBC's "Morning Joe" program sketch to poke a little fun at the New York Democrat, who at 29 will be the youngest woman ever to serve in Congress. With Kate McKinnon and Alex Moffat taking their usual turns as Mika Brzezinski and Joe Scarborough ― now newlyweds ― Melissa Villaseñor portrayed Ocasio-Cortez.
"Look at me, I'm different," the soon-to-be lawmaker proclaimed to her hosts.
"You're going to be pretty busy," she's cautioned by Moffat's Scarborough (who in real life served in the House as a Florida Republican).
Villaseñor's Ocasio-Cortez scoffed at the warning in the sketch. "I worked as a bartender in a Mexican restaurant like 11 minutes ago," she said. "This job is a frickin' breeze!"
Congress, she added, will be easy to navigate after "riding the 6-train" in the Bronx.
Check out the full sketch in the video above.