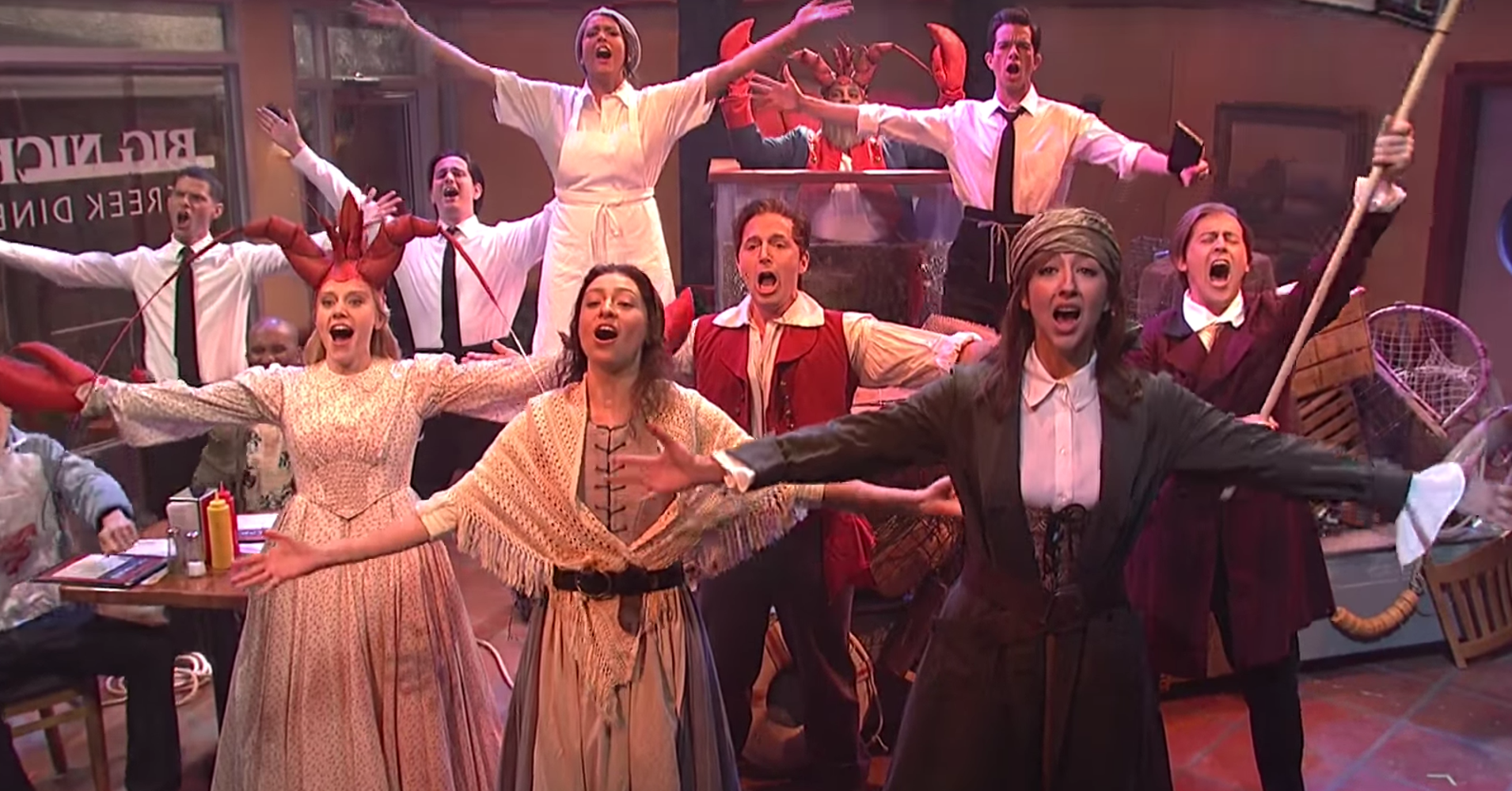 Comedian John Mulaney wrote for "Saturday Night Live" from 2008 to 2014. In that time he created a lot of great content, including legendary characters like New York club aficionado Stefon.
Mulaney returned to the show this weekend to host and he crushed it triumphantly. On Instagram Sunday, Mulaney revealed that he and current Weekend Update host Colin Jost originally wrote "Lobster Diner," the best sketch of the night in our humble opinion, back in 2010. However, the show didn't air it until Saturday night.
A diner patron orders the lobster special, one of those dishes you see on a diner menu, but no one really orders… until now. Cue a "Les Misérables" inspired musical number, featuring Keenan Thompson as the doomed lobster.
Glad this sketch finally saw the light of day. Check it out above.