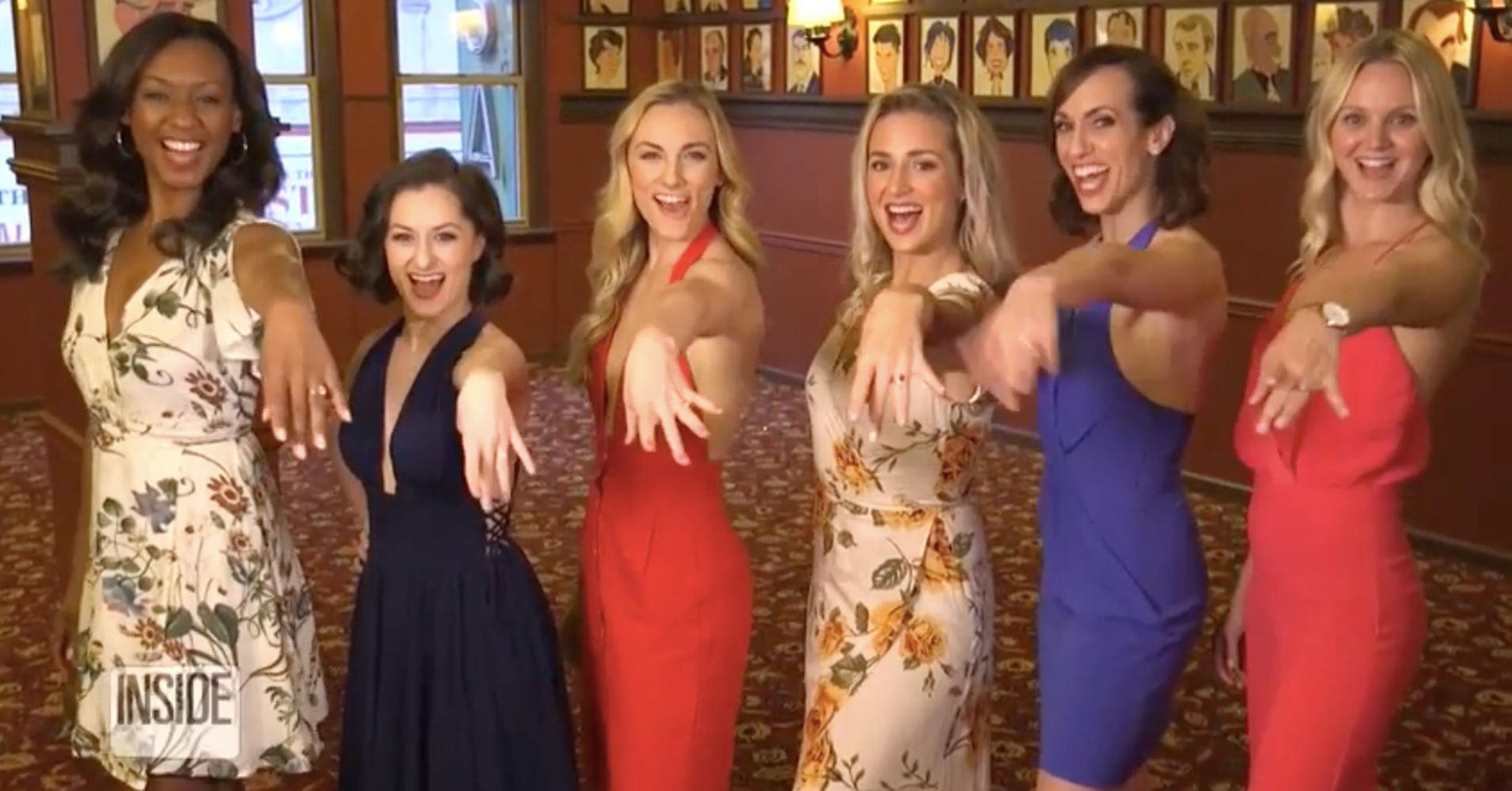 The classic musical "Hello, Dolly!" centers on the life of matchmaker Dolly Levi, but no one expected her talents would rub off on the show's cast members.
At least six of the dancers in the show have gotten engaged since the revival debuted on Broadway in the spring of 2017.
"I think there is a weird connection to the show," "Hello, Dolly!" dancer Jessica Lee Goldyn told Inside Edition. "I think it's incredible."
Leslie Flesner, who got engaged to her boyfriend Justin last September, told Inside Edition the coincidence is "honestly the craziest thing."
She added: "It would be one thing if we were doing ′Les Miserables' — this sad musical — and everyone was getting engaged. There seems to be a lot of parallels between the stories we're telling on stage and our lives outside the show." 
The women say they are all supportive of each other, and have vowed to all wear different color dresses for their engagement photo shoots and different wedding dresses.