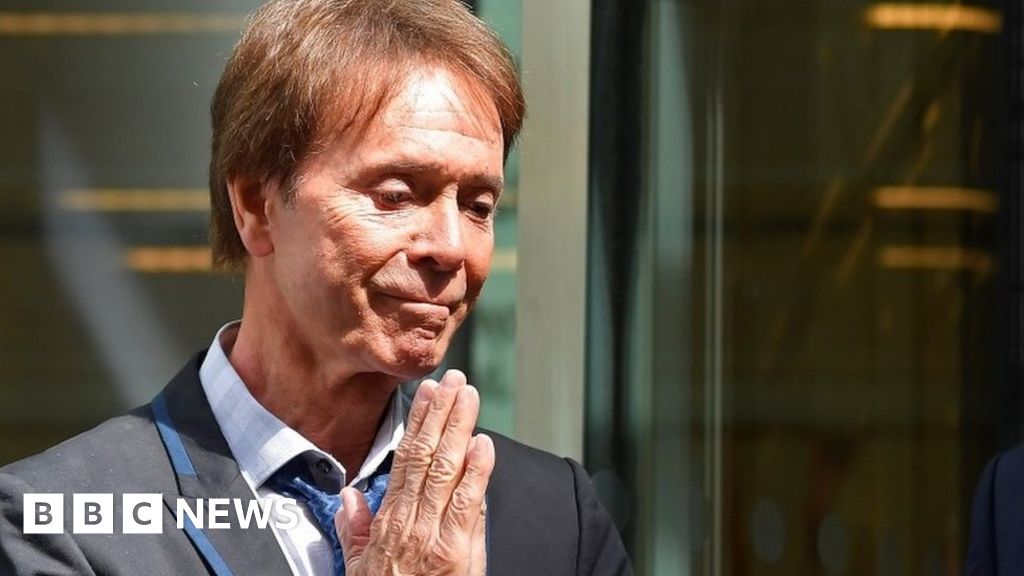 The BBC has agreed to pay Sir Cliff Richard £850,000 within 14 days to cover his legal costs – following his privacy case against the corporation.
A judge ruled last week that the BBC had infringed the singer's privacy in its reporting of a South Yorkshire Police raid on his home in 2014, and awarded him £210,000 in damages.
Sir Cliff was never arrested or charged as part of the investigation.
It comes as the BBC seeks leave to appeal against the High Court ruling.
Barrister Gavin Millar QC, leading the BBC legal team, told a hearing on Thursday it was "appropriate" for the corporation to pay legal fees incurred by Sir Cliff.
The singer's lawyer, barrister Justin Rushbrooke QC, did not give an overall figure for how much the case had cost his client, but Sir Cliff told the trial he had spent more than £3m.
The BBC is also going to pay £315,000 to South Yorkshire Police for legal costs.
The BBC wants to challenge the judge's findings, including that Sir Cliff had a right to privacy while a suspect in a police investigation – trumping the broadcaster's right to freedom of expression to publish his name and cover the raid.
Mr Justice Mann ruled in favour of Sir Cliff, 77, following a trial in London.
He concluded the BBC's coverage – which involved a helicopter filming the search at Sir Cliff's Berkshire home – had been a "very serious" invasion of privacy.
Police officers had been investigating an allegation made by a man who claimed he was sexually assaulted by Sir Cliff at an event at Sheffield United's Bramall Lane in 1985, when he was a child.
'Press freedom'
Last week, Mr Justice Mann awarded Sir Cliff £190,000 damages and an extra £20,000 in aggravated damages after the BBC submitted its coverage of the raid for an award.
The BBC must pay 65% of the £190,000 and South Yorkshire Police 35%.
South Yorkshire Police had earlier agreed to pay Sir Cliff £400,000 after settling a claim he brought against the force.
While the BBC has apologised to Sir Cliff for the distress caused by coverage of the raid, its director of news has said the ruling could have an impact on press freedom.
Speaking outside court last week, Fran Unsworth admitted the case had had a "very serious impact" on Sir Cliff, and there were things that could have been done differently.
But she stressed that even if no footage of the search had been broadcast, "the very naming of Sir Cliff would have been unlawful", according to the judge's ruling.
"This creates a significant shift against press freedom," Ms Unsworth said.