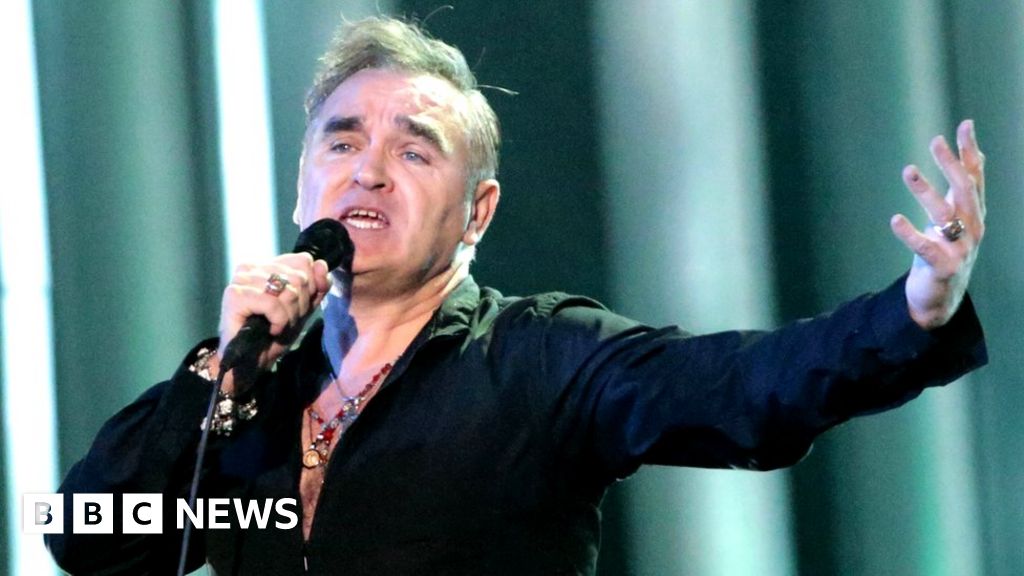 Every time he gives an interview, lots of fans wish they could tell the former Smiths singer: "Shut up, Morrissey."
The latest interview, in which he said London Mayor Sadiq Khan "cannot talk properly" and Brexit "did not happen", was met with such dismay by many.
That reaction has prompted a woman who designed tote bags bearing the slogan "Shut up, Morrissey", which sold out last year, to restart production.
Manchester-based Verity Longley is now making more to meet the demand.
Ms Longley, 32, originally designed the bags in 2016 after hearing The Smiths being played loudly from a festival near her house.
"Me and my friend were just, ugh, shut up," she says. "And then it made us laugh. And we thought, actually, this is quite funny and he really does need to shut up."
So she got several dozen bags printed – but they didn't really take off until he posted a message criticising the reactions of politicians and the Queen the day after the Manchester Arena attack last May.
After that, she had more than 500 orders in 48 hours, and gave the £1,730 profit to the We Love Manchester Emergency Fund.
"It was quite a lot of work. Because I had all these orders all in one go, I had to get my friends to help me pack them. It took us every evening for a week," she says.
"I thought, actually, I don't really want to do this again because it's a lot of work and it involves a significant outlay on my part."
But she reconsidered after the latest Morrissey interview was published on his website on Tuesday.
In it, among other things, he expressed support for right-wing political party For Britain, discussed the "modern loony left", described halal slaughter as "evil" and criticised Sadiq Khan for his pronunciation.
He also said some people didn't like him because "the most offensive thing you can do in modern Britain is to have an opinion and to talk clearly".
Ms Longley was alerted to the interview by Twitter users asking whether she was going to make any more bags.
"As soon as he has an interview, I get messages, and yesterday I had quite a lot of messages. And I went, you know what, why not?
"I couldn't believe what he said yesterday. Like all the stuff he said about the way Sadiq Khan speaks. That's the way I speak! It's just British."
This time she said she is planning to do a smaller run of bags and to give part of the profits to a Manchester-based immigration or homeless charity.
Follow us on Facebook, on Twitter @BBCNewsEnts, or on Instagram at bbcnewsents. If you have a story suggestion email entertainment.news@bbc.co.uk.