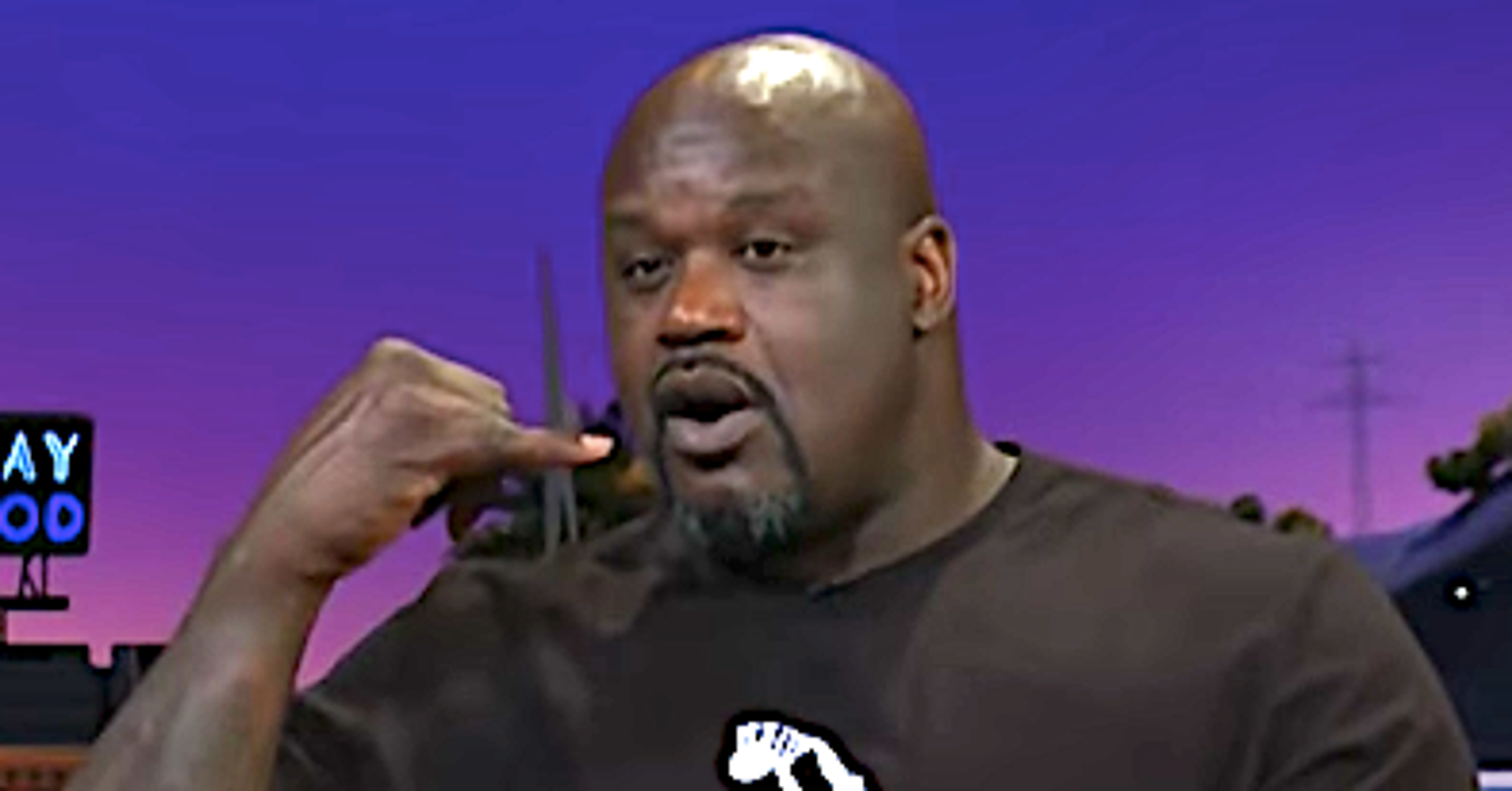 At one point, the former NBA great asked host James Corden and fellow guest Victoria Beckham, both U.K. natives, whether marrying the queen of England would make him the king of England.
Fair enough. Corden said no, but relished the idea. It was then that Shaq pretended to pick up a phone and say, with a wink and a kiss, "Queen Victoria, call me."
To which Corden responded: "The biggest problem is her name is Queen Elizabeth."
Shaq apologized for the error, and proceeded to fake-call "Queen Elizabeth."
He may not want to spend too much time waiting for the call back.
The exchange begins at the 2:13 mark above.