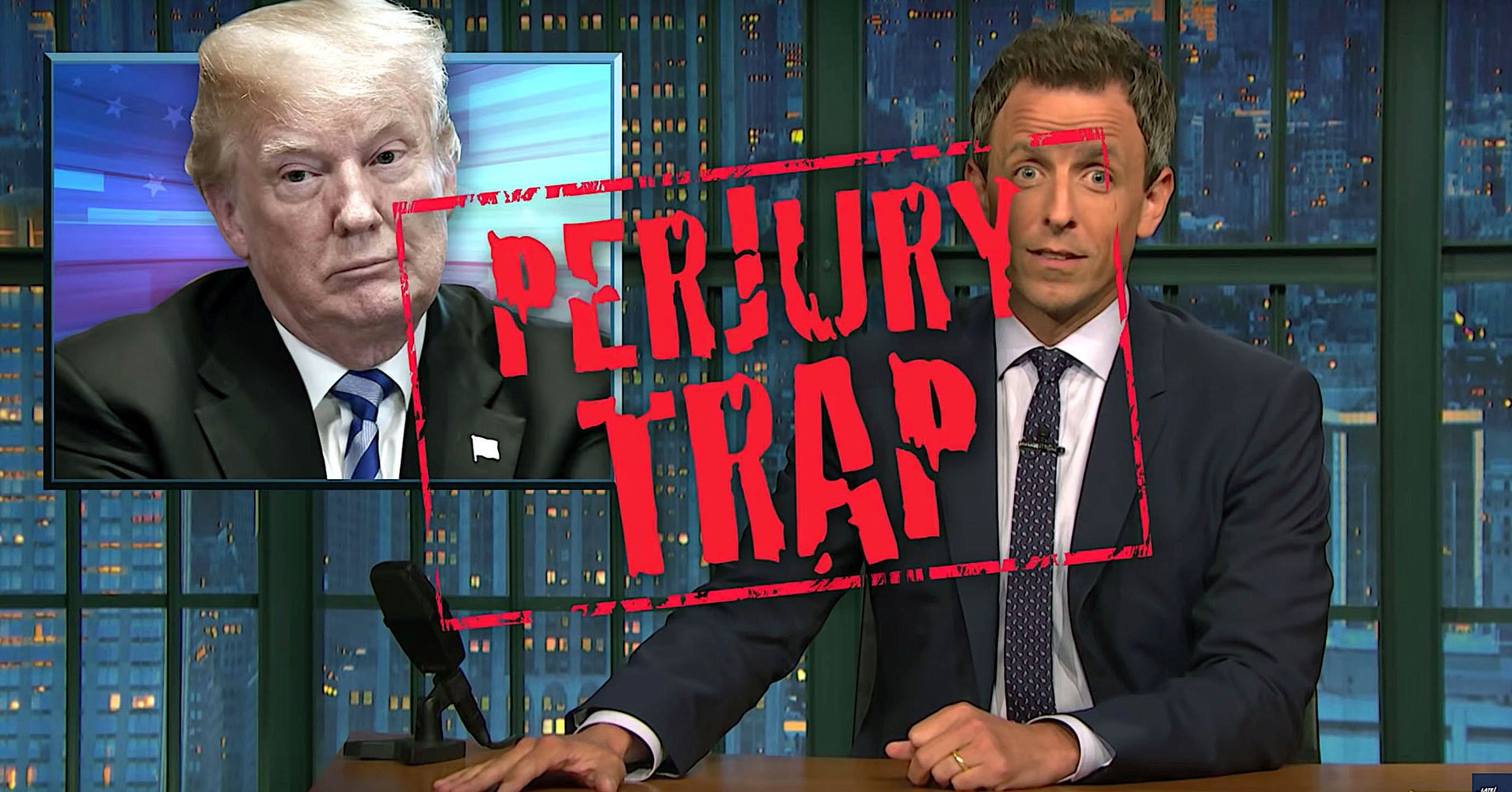 "Late Night" host Seth Meyers was bewildered by President Donald Trump's lawyers' radio performance last week.
Rudy Giuliani and Jay Sekulow took over Sean Hannity's radio show last Friday and discussed Robert Mueller's investigation into Russian interference in the 2016 election.
"That's right," Meyers said. "For some reason, Trump's legal team hosted a radio show. The president of the United States is being represented in the Russia investigation by the Z100 zoo crew. You're listening to Rudy and Jaybird in the morning on WHUN, the Witch Hunt."
While discussing the probe, Giuliani and Sekulow repeatedly proclaimed that they were not going to allow Trump to be caught in a "perjury trap."
Meyers then played a clip of Trump calling Fox News and complaining in great detail about how CNN reported on him. In the clip, Fox host Brian Kilmeade suggested that Trump might want to cut down on the amount of time he spent watching CNN and Trump replied, "I don't watch them at all."
Looking puzzled, Meyers said: "Did he just describe CNN and then moments later say he never watches CNN? Oh, s**t, that's a perjury trap!"
Check out the video above to see what else blew up in Giuliani's face.