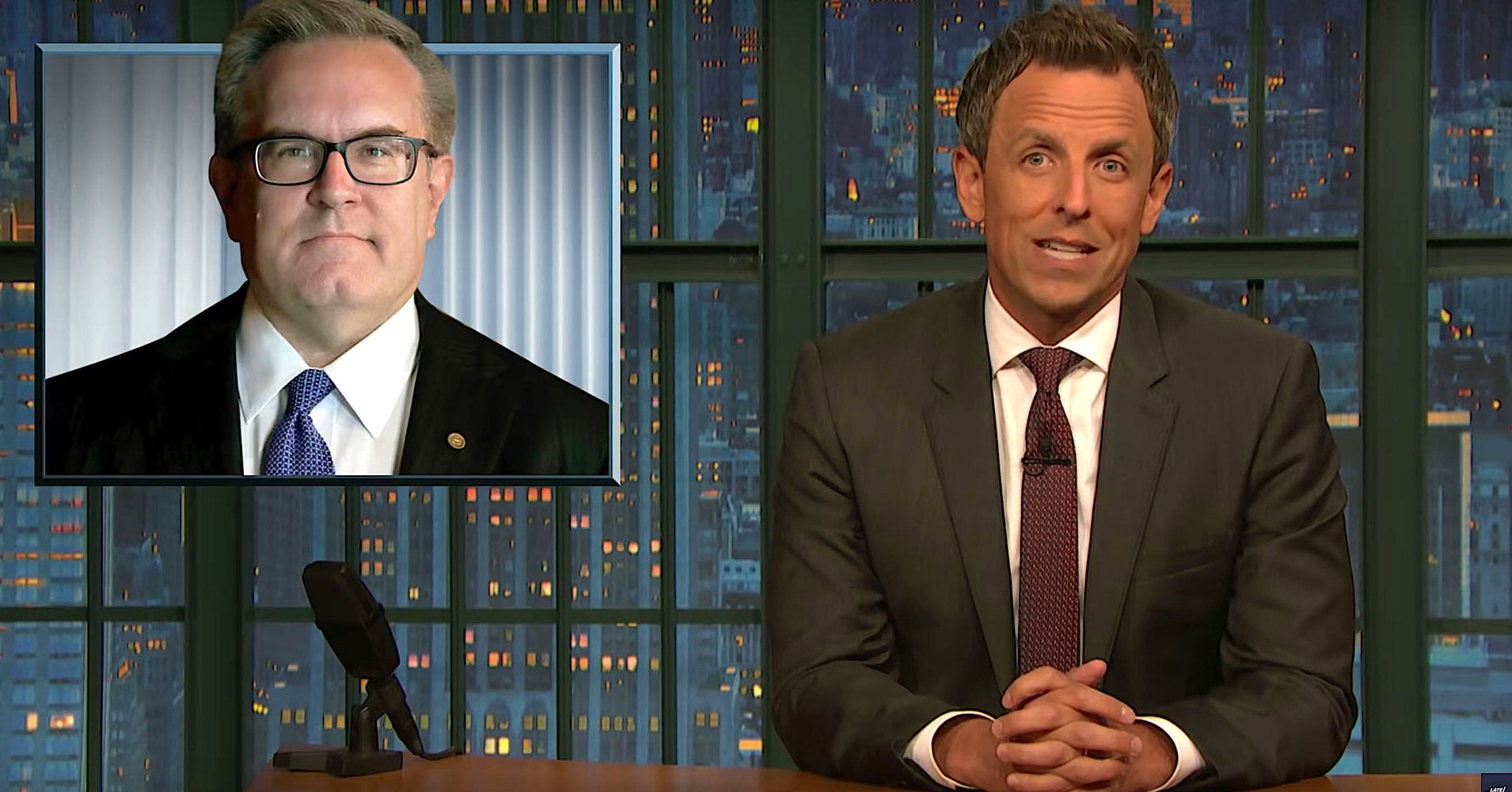 "Just like me, you came to the EPA to help the environment. We have important work before us," Wheeler said. "To quote my favorite author, [William] Shakespeare, 'We know what we are, but know not what we may be.'"
Meyers had several issues with those three sentences.
"Oh, Shakespeare is your favorite? What a classy way to admit you haven't read anything since college. And Shakespeare is a playwright, not an author. If he's your favorite, you should know that," Meyers said. "Also, no one's favorite playwright is Shakespeare. 'Romeo and Juliet' is freshman busywork and we all know it."
"And, it is not a good sign that the head of the EPA loves a writer who poisons half his characters to death," Meyers added.
Check out the video above to see what Meyers thinks of Wheeler's stated goals.