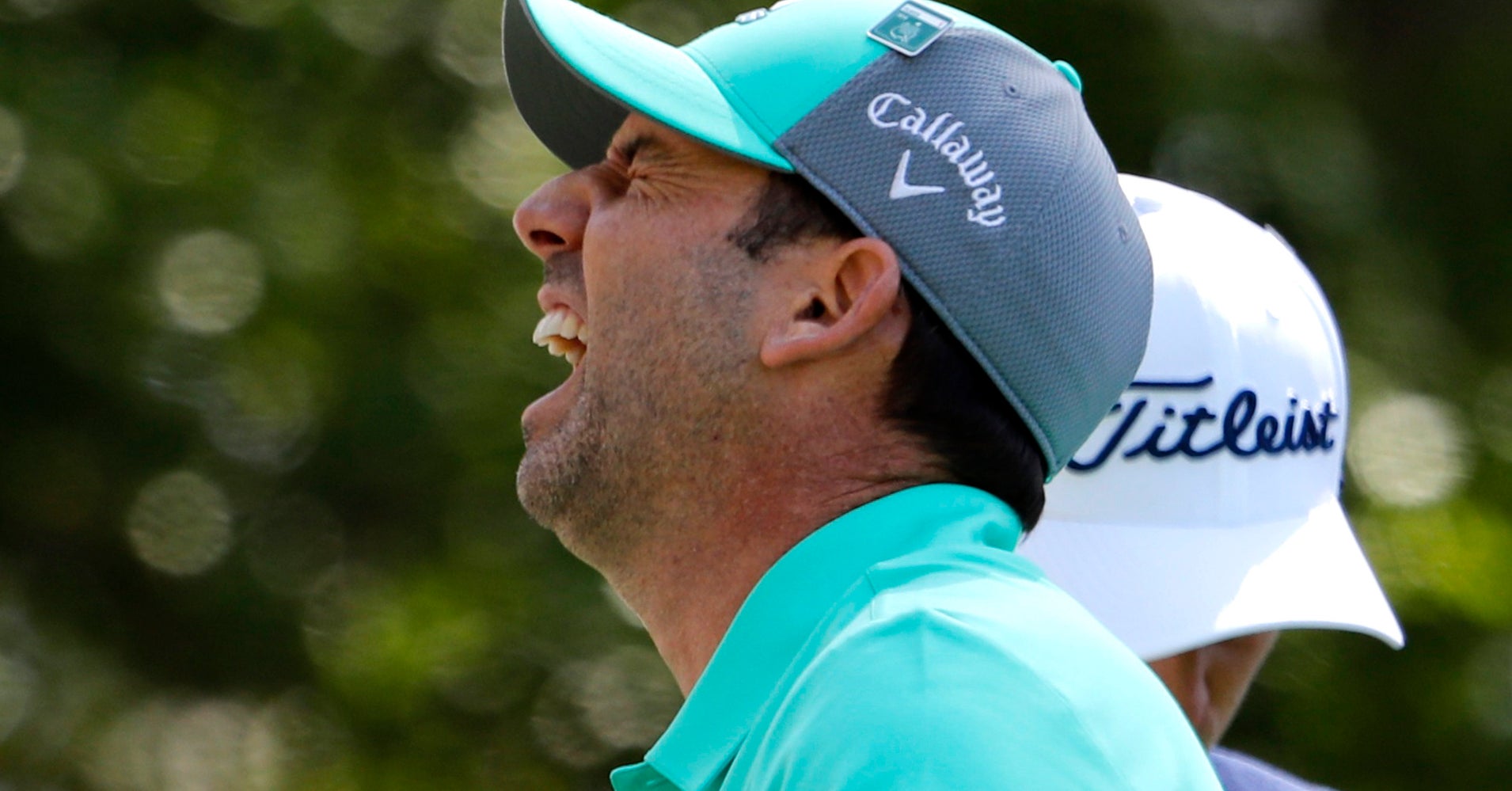 Sergio García began the Masters tournament on Thursday as the defending champ, but a historically bad hole turned him into a chump.
If any reader has a mind to take up golf, just watch one of the game's best players crumble out of contention in a hurry.
García, of Spain, came into the 15th hole at one over par while competing at Georgia's Augusta National Golf Club. In the end, he required 13 strokes for the par-5 hole, tying for the worst score ever on one hole at the tournament, ESPN noted.
He hit the ball into the water five straight times at one point. 
"I don't know what to tell you," he said afterward. "It's one of those things. It's the first time in my career where I make a 13 without missing a shot. Simple as that. I felt like I hit a lot of good shots and unfortunately the ball just didn't stop. It's one of those things. It's just unfortunate, but that's what it is."
What a difference a year makes. He carded a 3 on the same hole when he played it in 2017 during his march to the title, Sports Illustrated wrote.
Garcia finished the day with an 81. The current leader heading into Friday's competition, Jordan Spieth, has a 66.
Outlets likened Garcia's meltdown to that of Kevin Costner's "Tin Cup" character Roy McAvoy, who repeatedly hits the ball into the water.
But this was real … and really painful to watch.