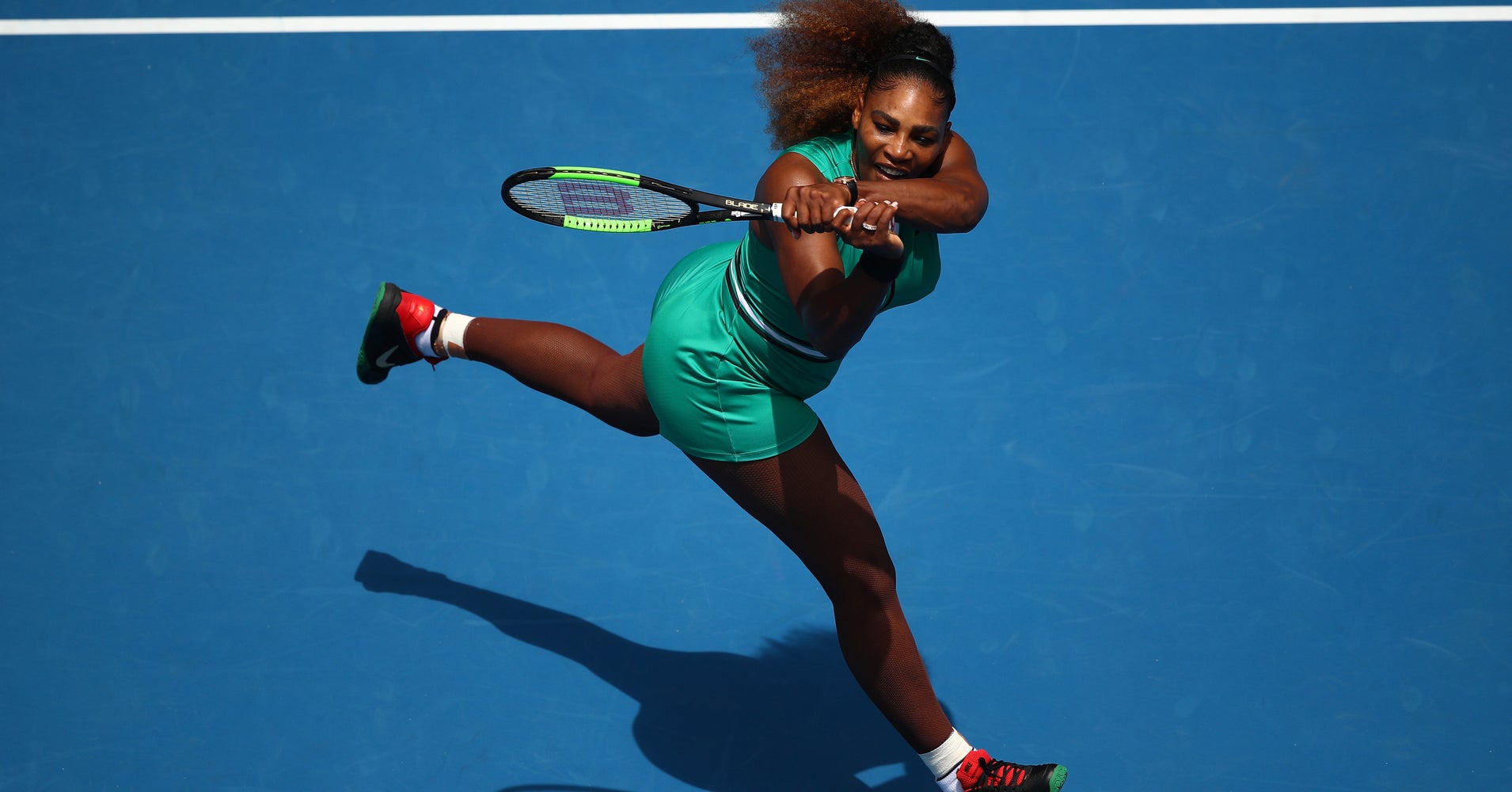 It's clear: There is no one who can match Serena Williams when it comes to style on the tennis court.
The sports icon rocked a bright green romper with black fishnets during her first match at this year's Australian Open on Tuesday, winning against Germany's Tatjana Maria. To which we say, YES.
The 37-year-old Williams called the romper "a Serena-tard." It drew quite the response on social media, with fans praising the look:
This year's tournament began on Jan. 14 and is scheduled to end on Sunday, Jan. 27.
Two years ago, Williams won the Australian Open while pregnant. She has won 23 Grand Slam singles titles, including seven in Melbourne, and four Olympic gold medals.
Her outfits caused controversy in the past. During the French Open in 2018, she wore a "Black Panther"-inspired suit in an effort to prevent blood clots during the game after she had a pulmonary embolism after giving birth to her daughter, Olympia. Bernard Giudicelli, the president of the French Tennis Federation, later stated that the French Open would ban catsuits because "one must respect the game and the place," according to The Associated Press.
Of that look, Williams said it was actually "easy to play in" and even "aerodynamic."
http://platform.twitter.com/widgets.js