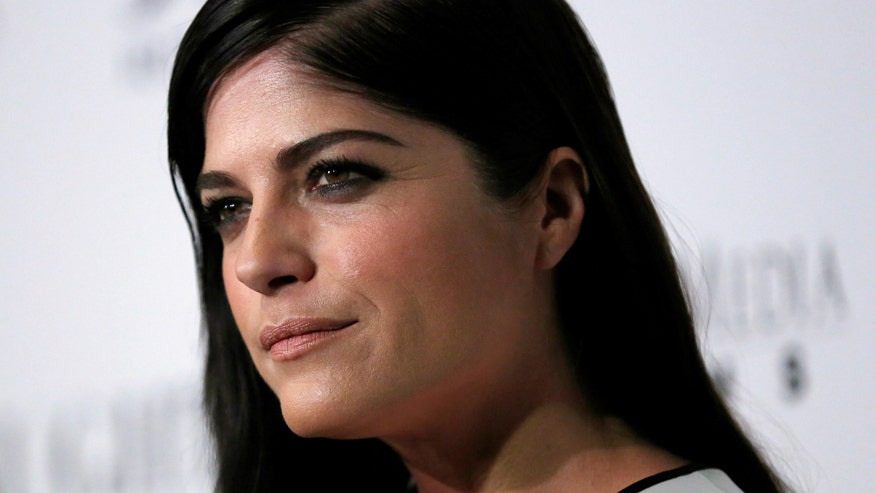 Selma Blair is once again getting candid about her multiple sclerosis (MS) diagnosis — this time, giving fans a close look at her latest test results.
The "Cruel Intentions" actress shared a snapshot of her recent MRI on Instagram this week, admitting that she "loves" seeing detailed images of her brain.
"What part of the brain looks like an incredibly precious face of a #cheetah ? #mri. ?The glowing bits are part of the stuff that makes me feel so different," she captioned the Wednesday post, comparing the lights that popped up on the scan to "Christmas lights."
SELMA BLAIR RECALLS FIRST MS SYMPTOMS IN THROWBACK PHOTO: 'I DIDNT KNOW WHAT WAS HAPPENING'
The eye-opening post was shared as a part of Multiple Sclerosis Awareness Month in March.
"I want to see. I want to see everything I can," Blair added in the post, which has since received more than 30,000 likes.
Dozens of people commented on the image, thanking the actress for being so candid about her experiences with MS.
"I have lesions not only in my brain but spine and back. Thank you for your story… you brought inspiration," one Instagram user wrote.
"I have had MS for 17 years I would love to have one of those," another added.
SELMA BLAIR SLAMS LORI LOUGHLIN'S ALLEGED COLLEGE ADMISSIONS SCAM WITH PHOTOSHOPPED IMAGE OF HER SON
"Selma; Thanks for sharing your MRI images… Mine have been the only Ive seen since late 2001 & early 2002. Mom being diagnosed in, 1996; I just realized I hadn't seen after studying yours. Your right though; We & our loved ones only have one body to work with as we go around once. Anatomy should be a serious interest to everyone. Thx again," a fan wrote.
Blair said she first experienced early symptoms of MS during an ordinary summer night in Miami with a friend.
At the time, the actress admits she didn't realize what was happening — her leg was asleep and she was tired. She simply shrugged it off. It wasn't until months later, in October 2018, that the star revealed her MS diagnosis and detailed how it has "disabled her."
Blair appeared in her first TV interview to detail her struggles with MS in late February, roughly four months after sharing the shocking diagnosis with fans. Days prior, she attended an Oscars after party with a custom cane.
"Multiple sclerosis (MS) is an unpredictable, often disabling disease that disrupts the flow of information within the brain, and between the brain and body," according to the National Mulitple Sclerosis Society. Common symptoms include fatigue, numbness, pain, walking difficulties and vision problems, among others.