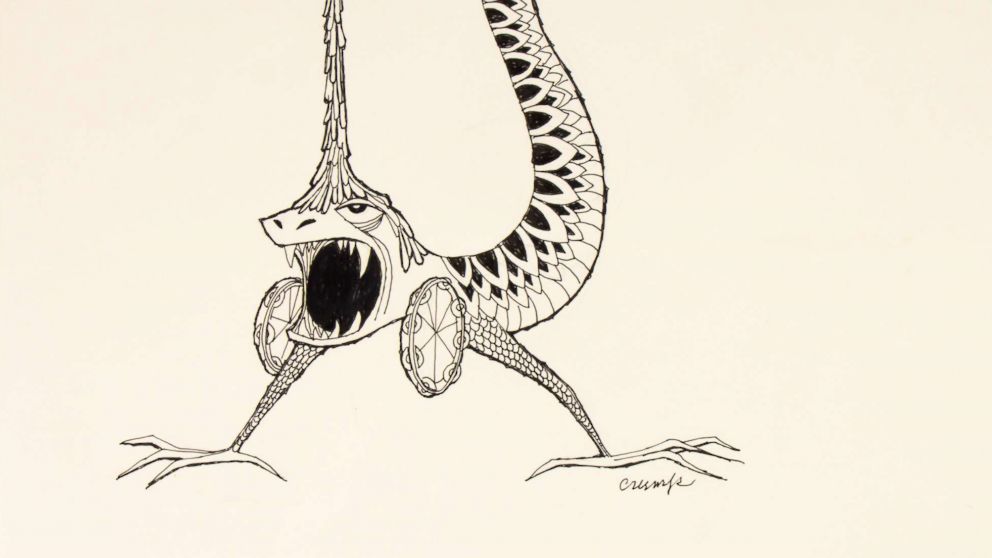 Die-hard Disney fans may be familiar with "The Museum of the Weird," part of the original idea for Disneyland's famous "Haunted Mansion" attraction.
Though the concept never came to fruition, elements from the planned walk-through at the end of the attraction did make it into the Haunted Mansion and there was a comic book created about The Museum of the Weird collection.
Created by Imagineer Rolly Crump, the concept drawings are available for auction at Eaton Galleries located in Sherman Oaks, California, later this month. It's the first time these drawings have been available at auction and the collection includes a photo of Walt Disney viewing the images.
The Walt Disney Company is the parent company of ABC News.