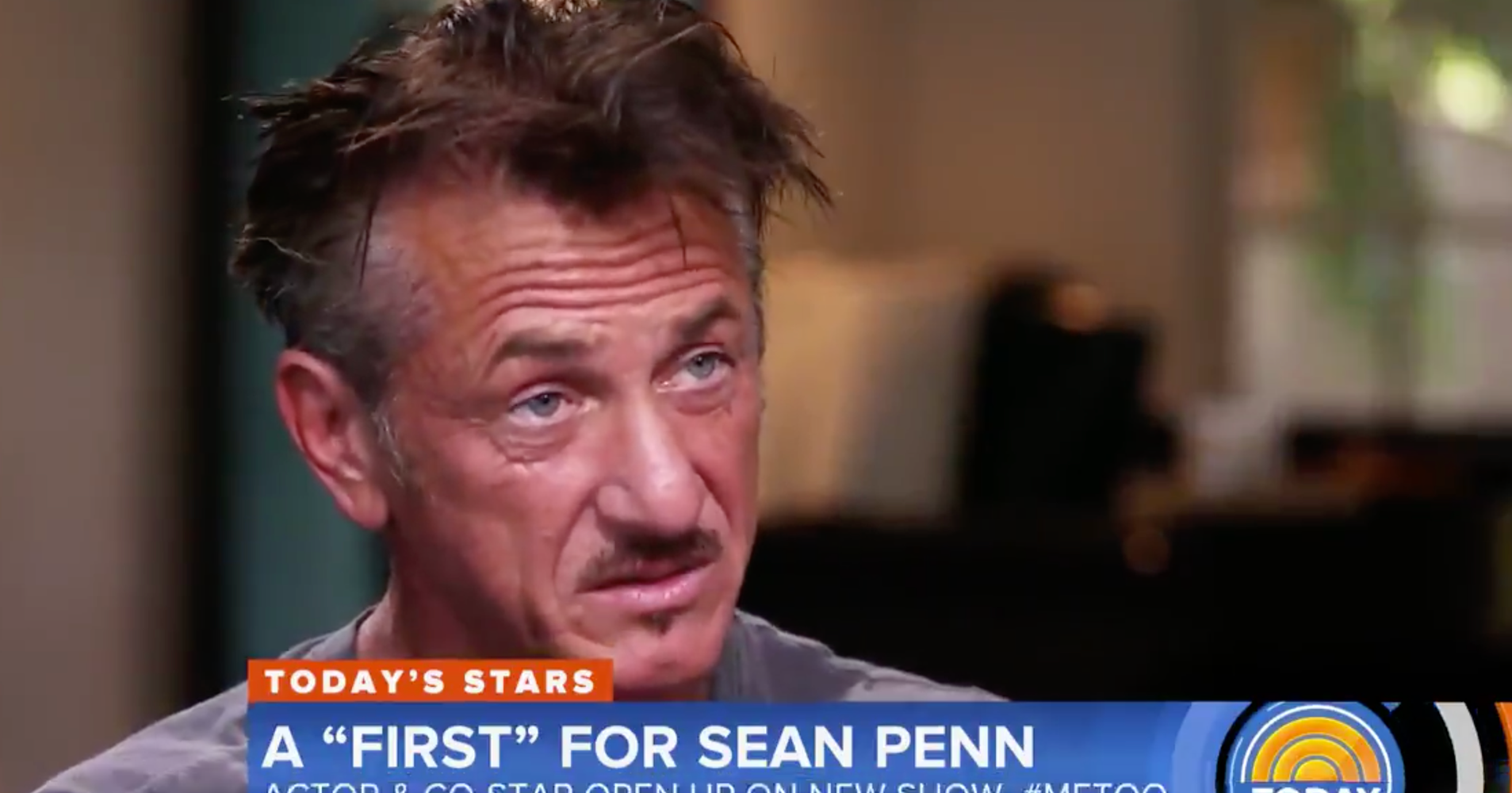 Sean Penn has doubled down on his criticism of the Me Too movement, saying the anti-sexual-misconduct campaign has been "too black and white" and has divided men and women.
McElhone, who plays a visionary aerospace magnate in the space drama, responded in the affirmative — but Penn, who previously lambasted the Me Too movement as being "led by mania," disagreed. 
"I'd like to think that none of it was influenced by what they call the movement of #MeToo," he said. "I think it's influenced by the things that are developing in terms of the empowerment of women who've been acknowledging each other and being acknowledged by men. This is a movement that was largely shouldered by a kind of receptacle of the salacious." 
When Morales asked him to clarify his "salacious" comment, Penn elaborated.
"Well, we don't know what's a fact in many of the cases," he said. "Salacious is as soon as you call something a movement that is really a series of many individual accusers, victims, accusations, some of which are unfounded."
"The spirit of much of what has been the #MeToo movement is to divide men and women," he added. 
Morales later asked Penn if he thought the movement had become too big with "too many shades of gray."
"I think it's too black and white," Penn responded, describing the movement as lacking nuance. "In most things that are very important, it's really good to just slow down."
This isn't the first time that the Oscar-winning actor has criticized Me Too. 
"He says one thing happened; other people said another thing happened. I wasn't there. What I do think is we maybe should be very careful," Penn said, referring to Rose. "For example, are we now going to say we will never celebrate Thomas Jefferson again: slave holder, that's all you are? Charlie Rose provided one of the only sophisticated dialogue programs, and I don't know what the percentages are, but I know that there are some lies that have been told publicly about people; I know of some serious omissions. I'm talking about women towards men." 
http://platform.twitter.com/widgets.js