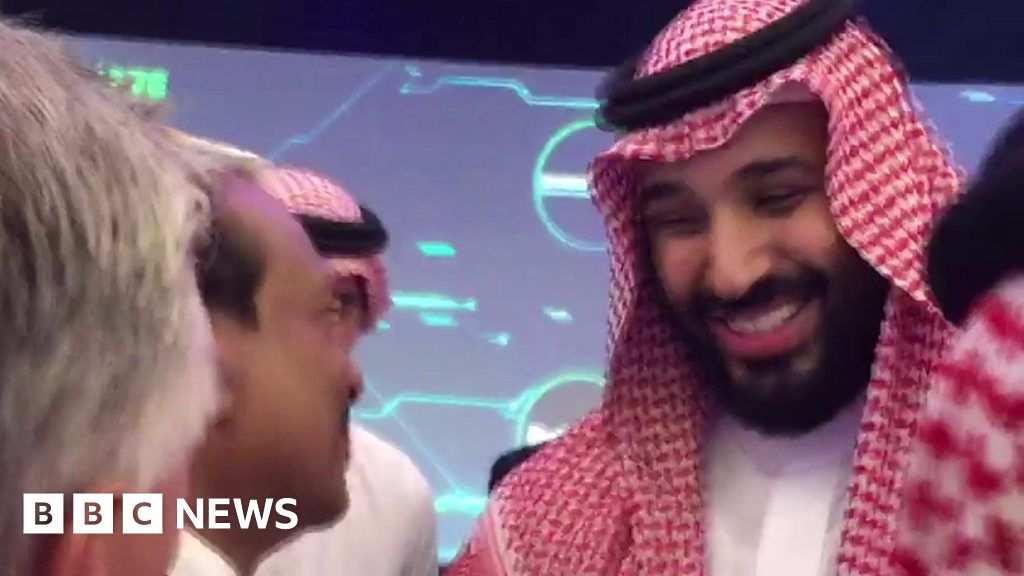 Saudi Arabia's investment conference has gone ahead, with many boycotting the event.
The Future Investment Initiative (FII) was due to feature 150 high-profile speakers from 140 firms.
But some 40 participants are understood to have pulled out amid allegations the country was behind Saudi journalist Jamal Khashoggi's killing.
The BBC's Tim Willcox, who was at the conference, asked Crown Prince Mohammed bin Salman about his opinion of how the conference was going.