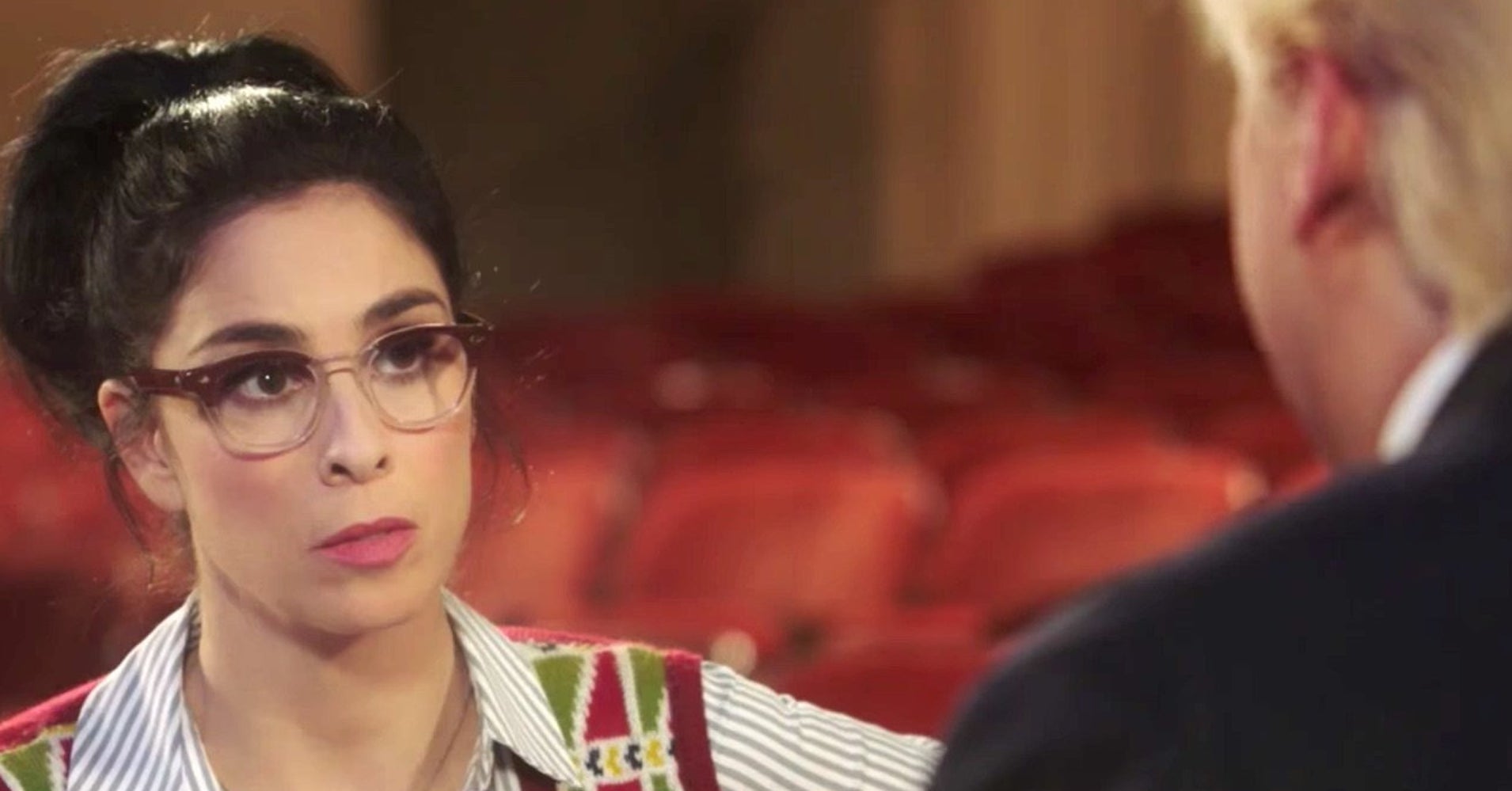 Sarah Silverman is still waiting for her chance to grill President Donald Trump, but for now she's managed to snag the next best thing. 
In this exclusive preview of Thursday's episode of Hulu's "I Love You, America," the comic sits down with Trump impersonator Anthony Atamanuik of Comedy Central's "The President Show." 
As part of her new "Questions for Trump" segment airing over the next three weeks, she got him to comment on Jesus, paying off accusers and some way-too-specific detail on his fetishes. 
Check it out in the clip above. 
Sarah Silverman's "I Love You, America" goes live on Hulu at 6 p.m. Eastern time, 3 p.m. Pacific, with new episodes running through Nov. 15.