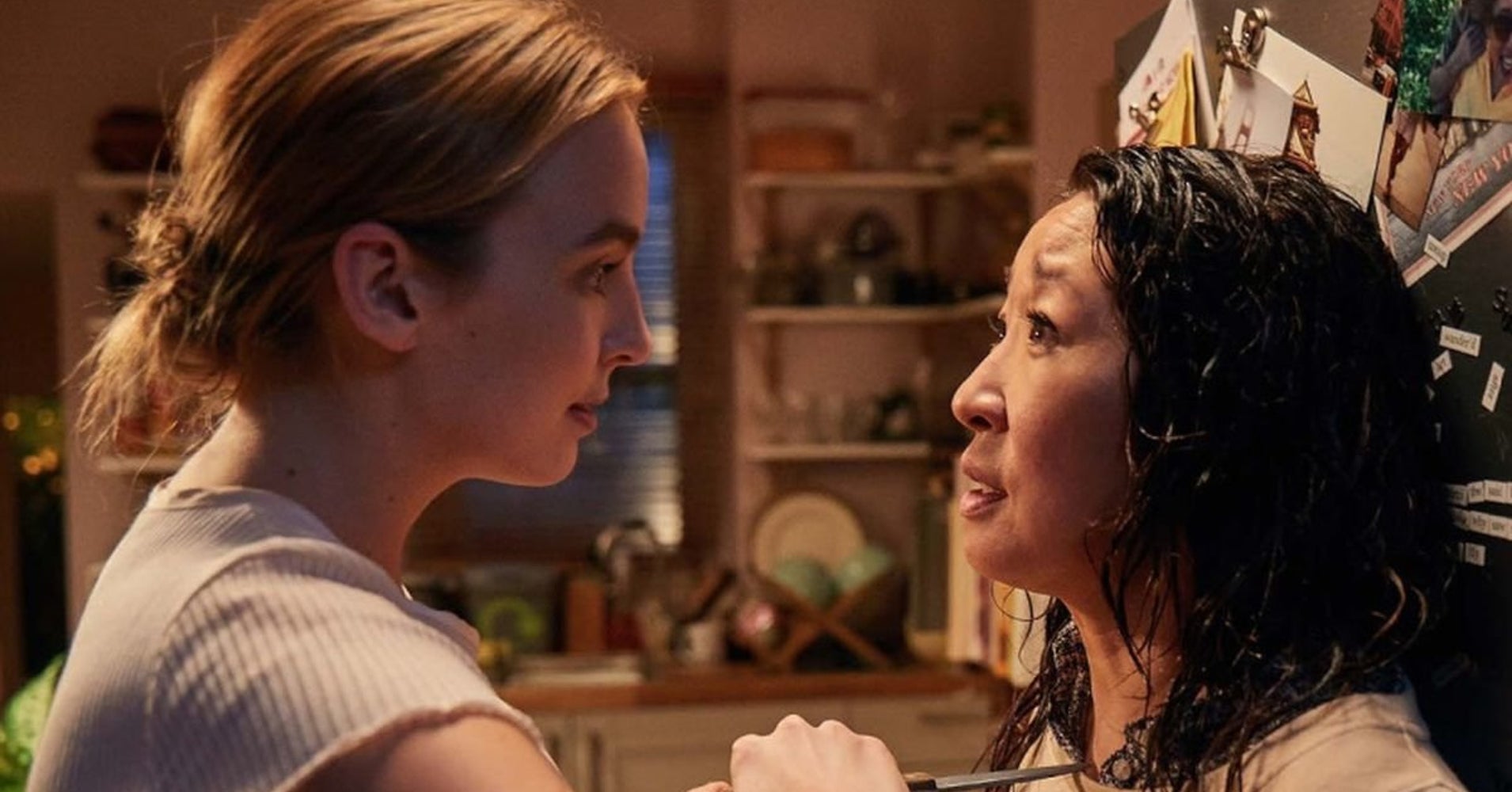 Sandra Oh is tracking down her next assassin, and she wants you along for the ride.
The actress made her debut on Sunday in "Killing Eve," a new crime drama from BBC America in which she plays Eve Polastri, a security operative who's yearning for a more exciting life. She soon finds herself hunting down a female assassin named Villanell, played by Jodie Comer.
"It has this blend of drama, of thriller, but also of this demented naughtiness with an English spin on it," Oh told HuffPost at Build Series. "I was like, 'What is that?' I can see it from the page. And I felt aligned to her voice. So that was really why I wanted to delve in."
Throughout the 8-episode season, Eve and Villanelle become obsessed with each other as they engage in a large-scale game of cat and mouse.
"Our characters spend a lot of time apart but thinking of the other," she said.
This isn't your typical assassin and spy show, Oh pointed out.
"Both of the characters really upend the stereotype," she said. "Villanelle is not constantly a femme fatale. She's devious and ridiculous. And Eve is not in a procedural hunting down a killer. The characters are layered, and it's great to play a wide range of emotions."
"I want to make choices and actually have agency over my life. And as an actor, it sometimes takes a while for that to happen. So, I was very judicious in my choices," she said. "It's like falling in love. You may have to date for a while, but when you find the right one, you commit."
She's particularly glad to serve as a female lead on a show that celebrates inclusion and diversity. Throughout her career, Oh said she feels like she's been part of that change on both the small and big screens, slow though it may be. 
"I always have to believe that the arc bends toward long and it bends toward justice. So I have faith in that and it's slow," she said, adding, "It's part of my life's work to be a part of that bending. It's very important to me. I'd say where we are is exactly where we are. And there's more work to be done and there's things to celebrate."
"Killing Eve" certainly won't be the last challenging part Oh will take on. When asked if there's a role she'd like to play, she said, "I do, I just don't know what it is yet."
But then she thought about it for a second. 
"I will say, I love sci-fi," Oh continued. "And there are many times where I'm like, 'I can play an alien. I can play the leader of some universe.' And I always felt like Asians should be in space. We should be in space. I don't know why sci-fi doesn't have more Asians in it. It's like, hello. We're at the forefront of technology. That genre has always interested me."
Until then, Oh is thrilled that "Killing Eve" has already been picked up for Season 2.
"We want to know what happens to these characters. And it's just settled. I really wanted a second season," she said. "And now that I know, I can relax, go into the work and go into preparing."
"Killing Eve" airs Sundays at 8 p.m. ET on BBC America.
CORRECTION: A previous version of this story indicated Grey's Anatomy is an NBC series. It is an ABC series.