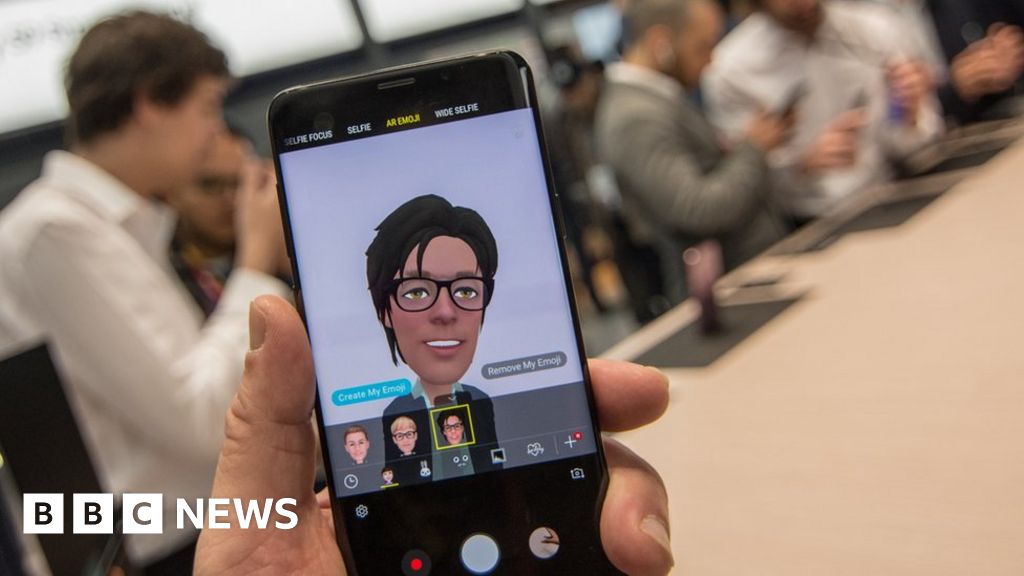 Samsung Electronics posted record profits for a fourth quarter in a row, thanks to strong demand for its memory chips and new Galaxy S9 smartphone.
The South Korean technology giant saw net profits of 11.7tn won ($10.8bn; £7.7bn) between January to March, up 52% from a year earlier.
But it warned competition among high-end handset makers could hit future sales and profits.
The whole industry is concerned that fewer customers are upgrading phones.
Driving the business
Along with concerns about its display panel business, "generating overall earnings growth across the company will be a challenge" in the April-to-June quarter, the firm said.
But the world's largest chip maker remains upbeat about demand for its memory chips – the main driver of its business which made up 73% of its first quarter operating profits.
The company said the "overall business outlook for the second half regarding components is positive", especially the DRAM chips used in servers, graphics cards and data centre infrastructure.
"Demand for server and mobile DRAM is expected to be robust and orders for high-density storage chips will grow", the firm said.
Greg Roh from HMC Investment and Securities said he expected the memory chip boom would help the firm to achieve the same level of profits in the next quarter.
The latest results suggest that Samsung Electronics – seen as the jewel in the crown of the sprawling Samsung group – has recovered from a series of setbacks including the global recall of its overheating flagship Note 7 smartphone in 2016.
There was no comment on whether Lee Jae-yong would return as a prominent face of the business.
The Samsung Group's heir apparent – who was also vice chairman of the electronics division – was jailed for bribery and corruption last year.
Mr Lee has since been released from jail after his sentence was suspended on appeal in February.