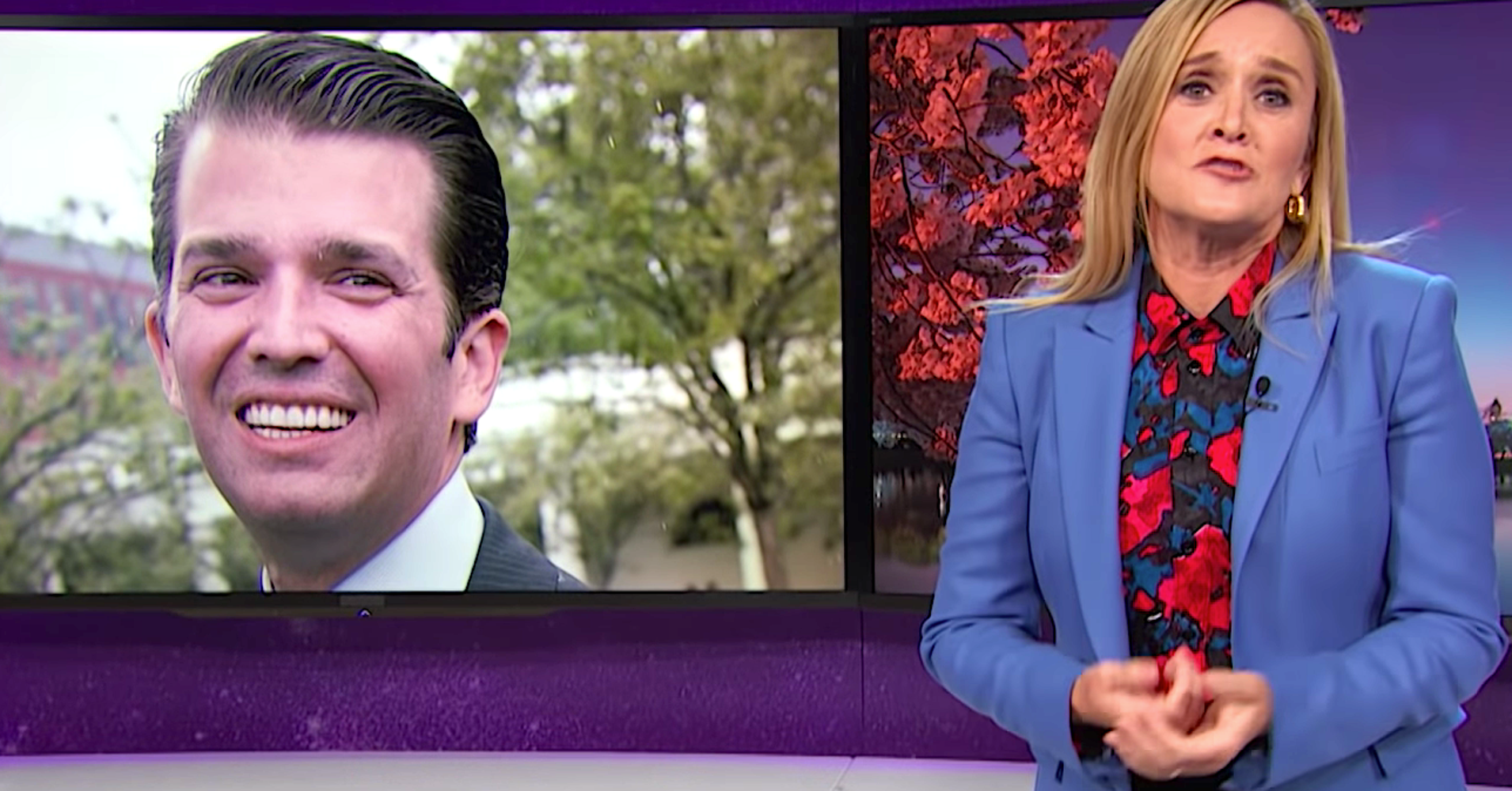 Samantha Bee believes Donald Trump Jr. may be the person who ultimately brings down his father's presidency. And for that reason, the comedian bestowed a brand new nickname upon President Donald Trump's eldest son during Wednesday's broadcast of "Full Frontal."
Bee said that "of all the Trump scandals that Donny has bungled into, none is more important/stupid than his interactions with Russia." She discussed Trump Jr.'s 2016 meeting at Trump Tower with a Kremlin-linked lawyer who promised dirt on his father's Democratic rival, Hillary Clinton, as well as his contact with Wikileaks and alleged Russian spy Maria Butina.
"Man, anytime there was collusion going on, Donny was there. He shows up everywhere. He's like the Forrest Gump of collusion," said Bee.
Trump Jr. has "spent his whole life seeking his dad's approval" and failing at it, "and now he might be the one to bring down Trump's presidency," she added. "So, keep up the good work buddy, we're all rooting for you!"
Check out the full segment above.