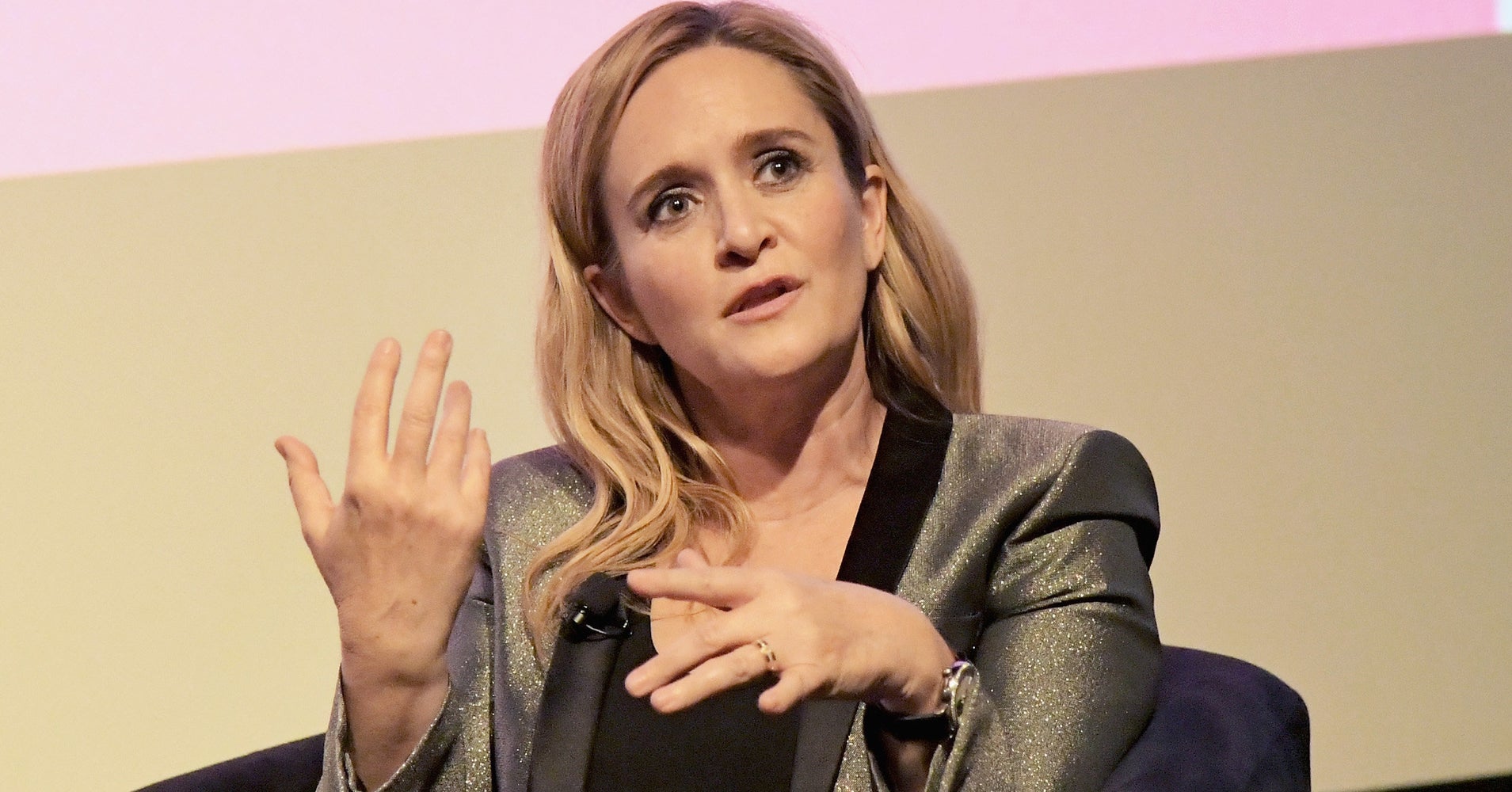 Samantha Bee has apologized for calling Ivanka Trump a "feckless c**t" on her show "Full Frontal With Samantha Bee" on Wednesday night.
In a statement to HuffPost, Bee said: "I would like to sincerely apologize to Ivanka Trump and to my viewers for using an expletive on my show to describe her last night. It was inappropriate and inexcusable. I crossed a line, and I deeply regret it." 
"Her disgusting comments and show are not fit for broadcast, and executives at Time Warner and TBS must demonstrate that such explicit profanity about female members of this administration will not be condoned on its network," the press secretary added.
In a statement to HuffPost, TBS also apologized: "Samantha Bee has taken the right action in apologizing for the vile and inappropriate language she used about Ivanka Trump last night. Those words should not have been aired. It was our mistake too, and we regret it."
TBS, which airs "Full Frontal," is a part of media conglomerate Turner, owned by Time Warner. The channel initially had the clip of Bee's segment available online and has since taken it down.
Bee's apology has garnered huge and varied reactions on social media: 
Please do not be hard on @iamsambee for apologizing. While I was hoping she wouldn't, I know first hand what it's like being put through the Trump wood chipper..what she's going through right now is crazy. All for a bleeped word. Comics held to higher standards than the president https://t.co/4kUkHpP8hl

— Kathy Griffin (@kathygriffin) May 31, 2018
Samantha Bee's comment about @IvankaTrump was vile and disgusting. Samantha's cruel and inexcusable commentary should not be given a platform!

— Kayleigh McEnany (@kayleighmcenany) May 31, 2018
If Samantha Bee should immediately be barred from TV for on one occasion using the c-word to describe another woman, how quickly should a president be impeached for sexually assaulting 19 women, defrauding contractors for decades, taking bribes and collaborating with our enemies?

— Seth Abramson (@SethAbramson) May 31, 2018
1. Cunt is PRIMARILY used to describe women & we get to fucking use it.
2. If you're more shocked by Samantha Bee's tweet & less the fact that Ivanka has zero experience & is using her position to line her and her family's pockets. Then what you stand for is hollow.

— Jen Saunderson (@JenSaunderson) May 31, 2018
I am all for free speech, but people who say disgusting and divisive things shouldn't be given a platform. They should be sent to the corners of extremist-memelord twitter to scream into the void where nobody hears/cares about what they say. That's where Samantha Bee belongs. https://t.co/dAGnGWcu13

— Nicholas (@happy_catholic) May 31, 2018
If you're more upset with @iamsambee for using a bad word to describe Ivanka and the Trump administration's ruthless immigration policy than you are about the Trump administration's ruthless immigration policy, you're telling on yourself.

— Parker Molloy (@ParkerMolloy) May 31, 2018
Samantha Bee's joke is only drawing Roseanne comparisons because y'all are fucking idiots who let racists define what racism is or isn't.

— Ira (@ira) May 31, 2018
Time Warner did not immediately respond to a request for comment.