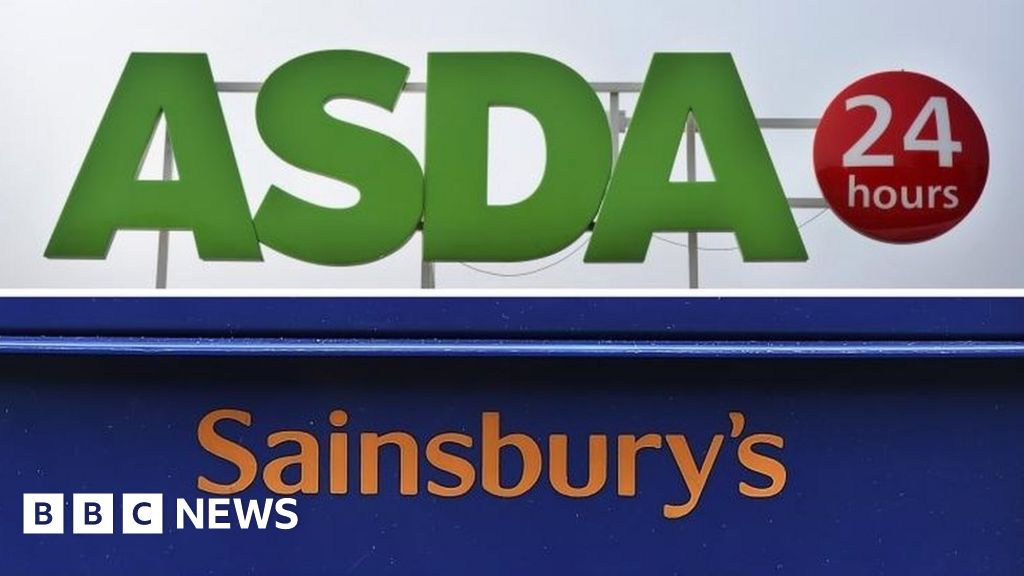 Sainsbury's has confirmed plans to merge with Asda, currently owned by US supermarket giant Walmart.
The supermarkets said that grocery prices would fall in both stores as a result of the merger.
Sainsbury's boss Mike Coupe said there would be no job losses and no store closures as a result of the deal.
The combination of the UK's second and third largest supermarkets would create a giant, representing nearly £1 in every £3 spent on groceries.
Given the size of the two chains, the deal is expected to need approval from the Competition and Markets Authority.
Latest figures show Tesco has a 25% grocery market share, while Sainsbury's has 13.8% and Asda has 12.9%.
'Best possible fit'
Walmart will retain a 42% stake in the newly-merged company following the deal. Sainsbury's and Asda said they would have a close relationship with Walmart as a strategic partner.
"We expect to lower prices by around 10% on many of the products customers buy regularly," the supermarkets announced.
The combined group will be led by Sainsbury's chief executive Mike Coupe.
He said he believed the two supermarkets were "the best possible fit".
"It will create a business that is more dynamic, more adaptable, more resilient and an even bigger contributor to the UK economy," he said in a statement.
Mr Coupe told the BBC he expected the deal to be completed by the autumn of 2019.