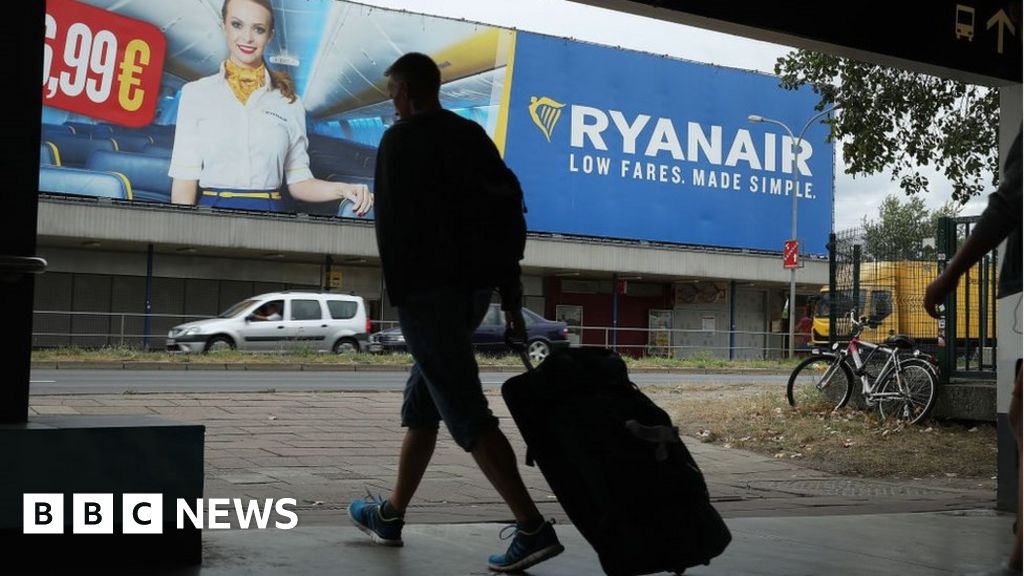 UK shareholders in Ryanair could be frozen out if the UK leaves the European Union without a deal.
The Irish airline has said it may restrict the voting rights of all non-EU shareholders if there is no transition deal in place after Brexit.
The statement is in the notice of its annual meeting of shareholders being held on Thursday.
Shareholders are also being advised to vote against the re-election of some directors including the chairman.
Ryanair said all resolutions would be passed at the meeting in Gormanston.
Shareholder advisory firms Glass Lewis and ISS are advising investors to vote against the chairman, David Bonderman.
Mr Bonderman, founder of private equity company TPG, has been on the board for 22 years and is no longer considered to be independent.
'Good governance'
Royal London Asset Management said it would vote against Mr Bonderman and added it was concerned about the treatment of UK shareholders in the event of a hard Brexit.
In July, when Ryanair said its profits in the quarter had been hit by higher wage costs, it also warned that hUK investors may lose their voting rights in the event of a hard Brexit.
Mr Bonderman raised the possible treatment of UK-based shareholders in the notice of the annual meeting, although there is not a specific vote on the matter.
He said that in the event of a hard Brexit, "it is likely that our UK shareholders will be treated as non-EU and this could potentially affect Ryanair's licensing and flight rights".
"Accordingly, in line with our articles of association, we would intend to restrict the voting rights of all non-EU shareholders, so that we can ensure that Ryanair is majority-owned and controlled by EU shareholders at all times to comply with our licences.
"This would result in non-EU shareholders not being able to vote on shareholder resolutions," he said.
The company has made similar remarks in the past.
Ashley Hamilton Claxton, head of responsible investment at Royal London, said that as a UK-based shareholder, the firm was "vehemently against" any changes to shareholder rights post-Brexit.
"One share, one vote is a fundamental pillar of good governance that companies should uphold," she said.
Royal London owns a small stake in Ryanair and advisory groups are also raising concerns about its corporate governance.
ISS and Glass Lewis are also advising voting against directors Howard Millar and Kyran McLaughlin, as they are no longer regarded as independent. ISS is also recommending a vote against Michael Cawley,
The airline said: "Ryanair shareholders will pass all AGM resolutions by a large majority this year, including the nomination of directors and chairman, as they have done in all previous years. They appreciate how fortunate we are to have an outstanding chairman like David Bonderman guide the board and the airline."
The airline has cancelled flights this year because of disputes with pilots and cabin crew.