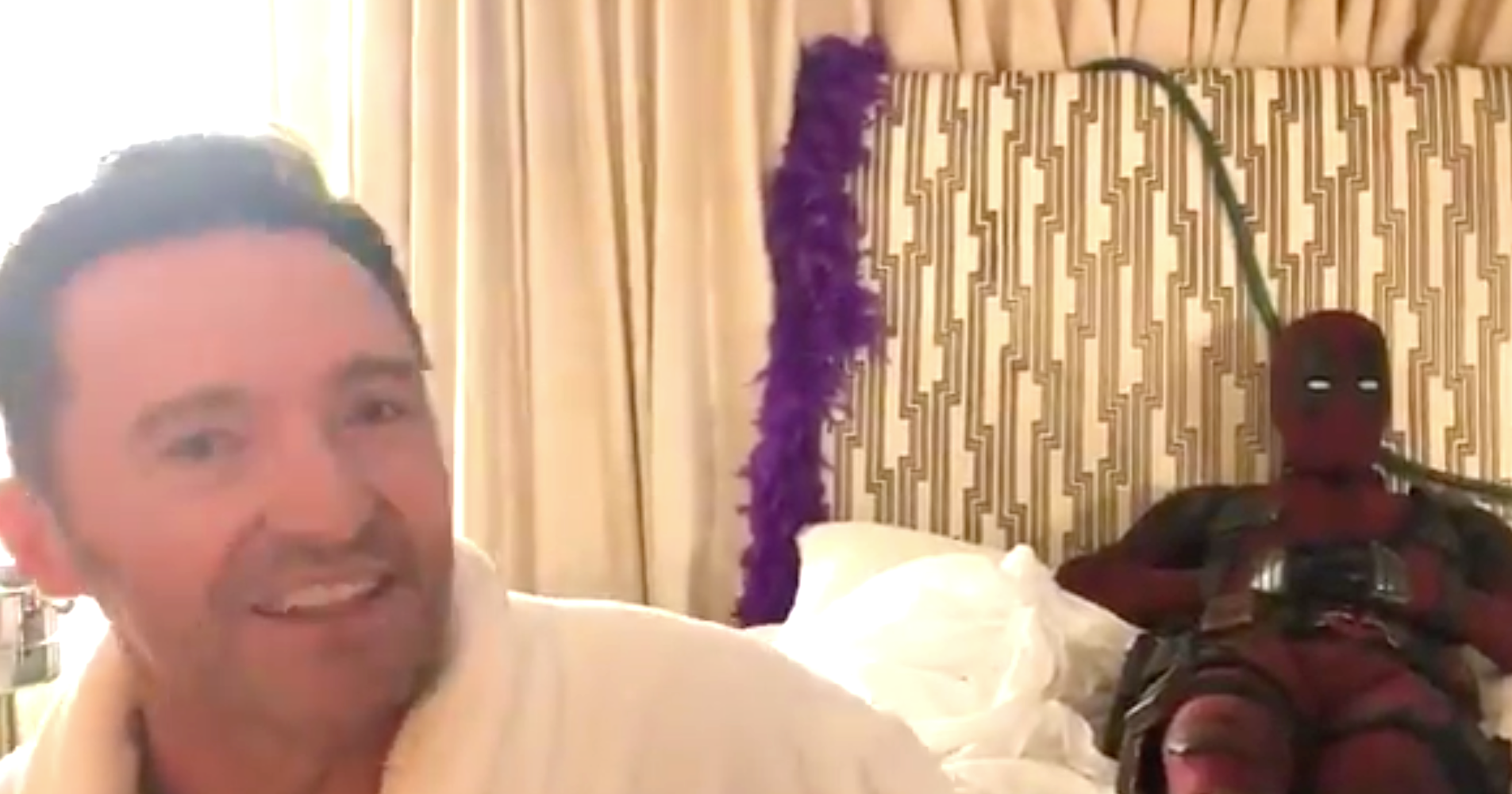 On Friday, a bathrobed Jackman tweeted video of himself attempting to record a birthday message for an unidentified person. But the Wolverine actor is hilariously interrupted by Reynolds, who viewers soon discover is lounging behind him on a bed ― wearing full Deadpool attire.
Jackman, in a tweet now going viral, lightheartedly dubbed Reynolds "the least greatest showman." People online approve:
You guys! ? stay well legends… ??

— Bear Grylls (@BearGrylls) April 27, 2018
You two together, it's too much for me, my heart explodes with love ???????

— Fernanda Lopes (@Fernand99689461) April 27, 2018
The video also is prompting many people to ask the same question:
Does he just live in that costume on set? I mean I would.

— KingArthurWasAPirate (@pirate_king_art) April 27, 2018
Deadline reports that Reynolds and Jackman recently got together to film an opening sequence for 20th Century Fox's presentation at CinemaCon, so it's likely the video was filmed then.