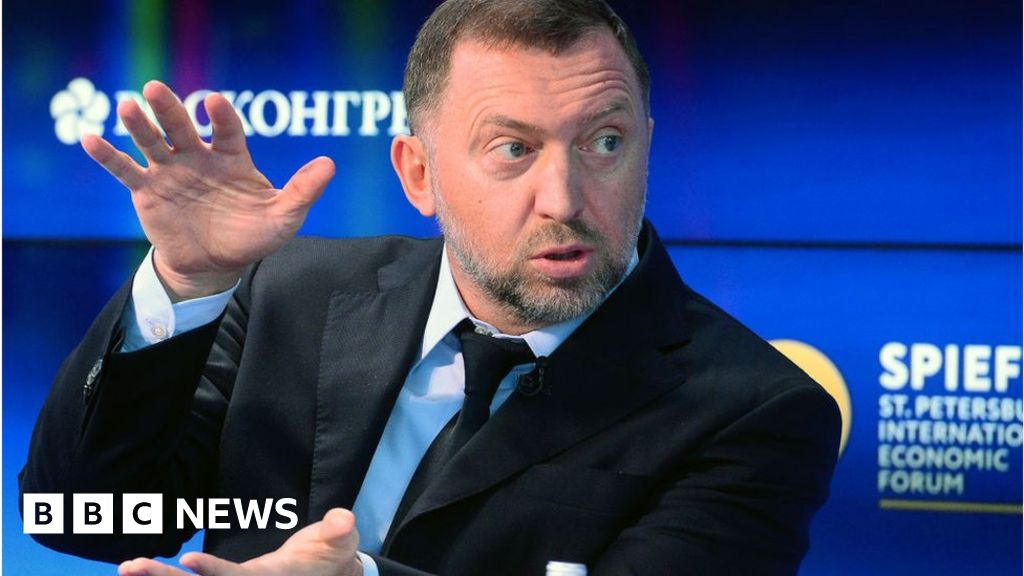 Shares in firms controlled by Oleg Deripaska have plunged after the US imposed sanctions on seven Russian oligarchs and their companies on Friday.
Shares in the Russian aluminium giant Rusal nearly halved on the Hong Kong stock exchange on Monday.
EN+, another firm controlled by Mr Deripaska, dived by 25% in London.
The sanctions follow a diplomatic crisis sparked by the poisoning of former spy Sergei Skripal in Salisbury.
The US has accused Mr Deripaska of operating for the Russian government. Other magnates hit by sanctions include Alexei Miller, director of state-owned energy giant Gazprom.
Russia has vowed that there will be a "tough response" to the new sanctions.
The US sanctions affect the seven oligarchs, 12 companies they own or control, as well as 17 senior Russian government officials.
The Russian individuals and companies were targeted for profiting from a Russian state engaged in "malign activities" around the world.