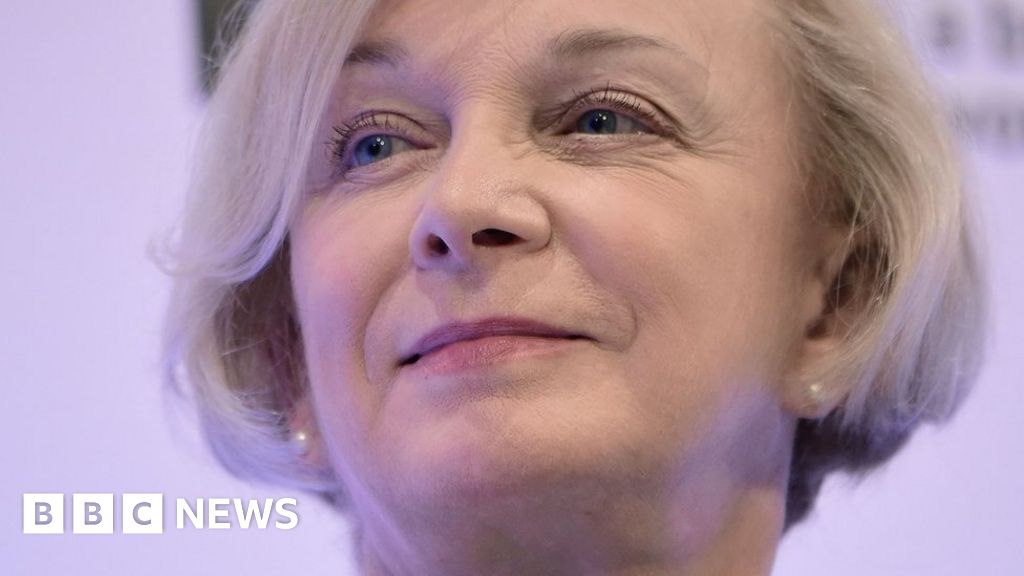 Moya Greene will step down as Royal Mail chief executive in June after more than eight years.
The Canadian will be replaced by Rico Back, who runs its European subsidiary, General Logistics Systems (GLS).
Ms Greene oversaw the privatisation of Royal Mail in 2013 and has "transformed" the business, said chairman Peter Long.
She said it had been a "great privilege to serve as CEO of this cherished UK institution".
Ms Greene will depart with almost £1m – a cash payment equivalent to 12 months' base salary, which was £547,800 last year, as well as a payment equivalent to her expected annual bonus of £367,000.
Mr Back said he was very pleased to "lead a company which is so much a part of the fabric of the UK" and thanked Ms Greene for her support.
After stepping down as chief executive, Ms Greene will stay on until 14 September to ensure an orderly handover, Royal Mail said.
Shares in Royal Mail have had something of a rollercoaster ride since its privatisation, rising to just over 600p in 2014 before falling as low as 376p in September last year.
The stock was trading flat on Friday at 563p, valuing the company at £5.6bn.
Sue Whalley will be promoted to run Royal Mail's UK post and parcels operation and will join the board in June.
Mr Long said she took the lead in reaching Royal Mail's recent agreement with the CWU and was heavily involved in the privatisation process.