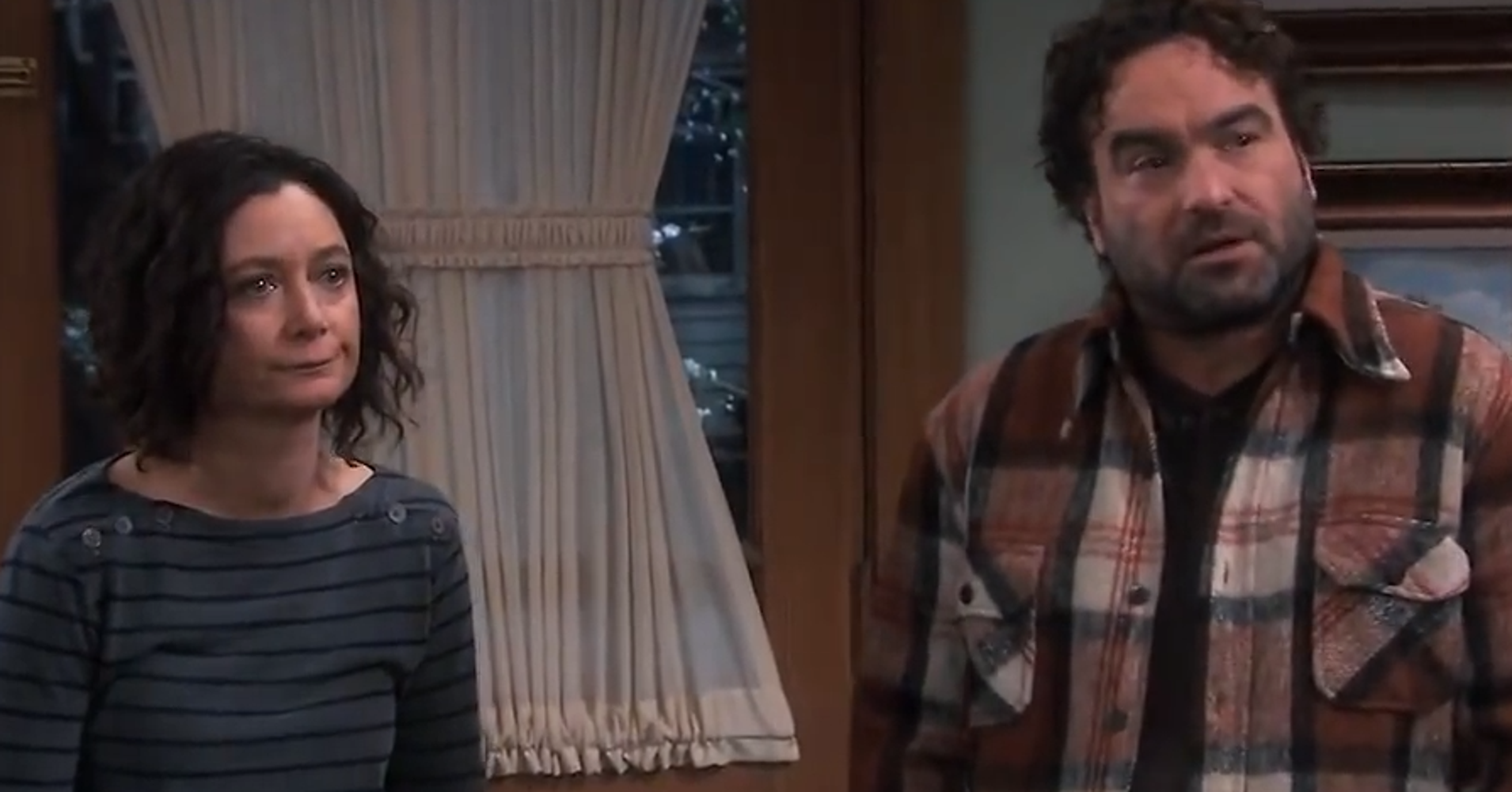 Johnny Galecki is about to remind us it didn't all start with the big bang.
The actor returns to the roots of his TV stardom when he appears on the reboot of "Roseanne" next Tuesday.
The episode reunites him and small-screen love Darlene (Sara Gilbert). The two shared a complicated relationship ― and daughter ― in the original series until its end in 1997.
A new promo (below) shows Galecki's now-scruffy David Healy appearing at Darlene's window and later saying an awkward hello to Darlene's dad, Dan (John Goodman).
We also know that David notices the Conners' unchanged interior. In a trailer before the revival's premiere, he tells Darlene, "They kept everything exactly the same as it was when you guys were kids."
To which Darlene responded: "It's a decorating choice called poverty."
Gilbert and Galecki played occasional booty-call partners in Galecki's enduring sitcom smash, "The Big Bang Theory." We'll see if sparks fly in their other TV universe on Tuesday.