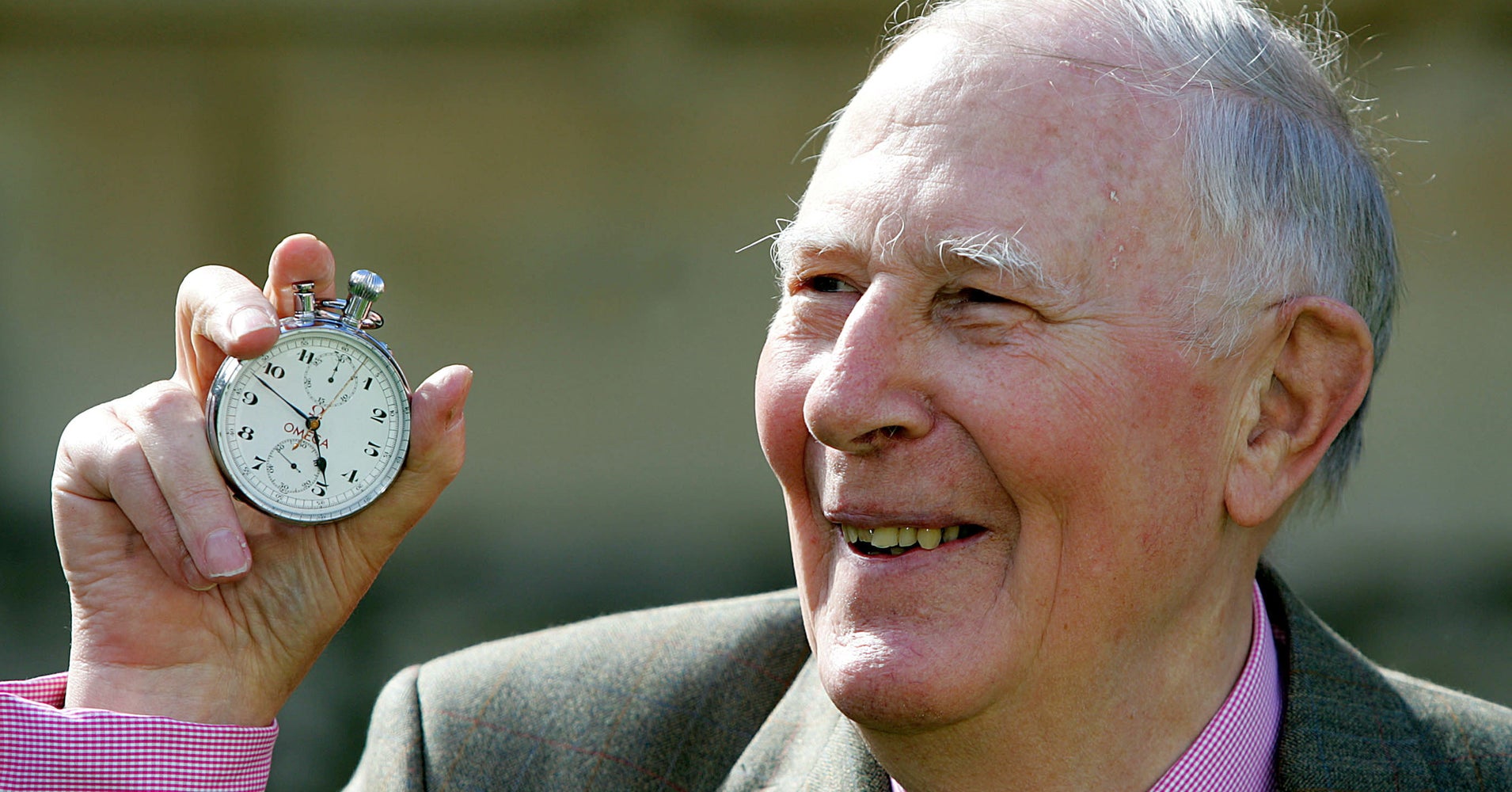 The world record was gradually being whittled down and a number of athletes were considered capable of crashing the four-minute barrier.
Australia's great miler, John Landy, recorded a four minutes 2.1 seconds mile in December 1952 and Bannister cut this to four minutes two seconds in June 1953.
With American Wes Santee trying to lower his U.S. record of four minutes 2.4 seconds, the pressure was on and four-minute-mile fever was mounting. To Bannister, the challenge was not only to break the barrier but to be the first man to do so.
The Oxford University versus Amateur Athletics Association fixture of May 6 was the first competition of the British season of 1954. Bannister, by then a medical student at a London hospital, set that day for his attempt.
He enlisted the aid of his training companions and friends Chris Chataway and Chris Brasher, top athletes in their own right, as pacemakers.
May 6 was cold, wet and windy – not ideal for a record-breaking attempt. Bannister thought of calling it off but after a short rain shower and with a drop in the wind, he said:"Right, I'll try."
MEDICAL CAREER
After a false start by pacemaker Brasher, the field of six got away. Bannister urged Brasher to go faster and at the halfway mark called on Chataway to take over from the tiring Brasher.
Then 210 meters from the tape he pulled out from behind Chataway to immortalize himself as the first sub-four-minute miler.
Seven weeks later Landy beat Bannister's record with a mile in three minutes 57.9 seconds and in August, Bannister lowered his own time to three minutes 58.8 seconds, beating Landy at the Commonwealth Games in Vancouver, Canada.
In August 1954, Bannister captured the European 1500 meters crown. Having qualified as a doctor, he retired from active athletics at the end of 1954 to pursue his medical career.
By 1963 he was established in his profession as a consultant in nervous diseases at three hospitals and a year later became a member of Britain's Advisory Sports Council.
In 1971, aged 42 and a father of four, he was appointed by the government as the first chairman of the Executive Sports Council designed to finance and promote British sport.
He was awarded a knighthood in 1975. He became president of the World Sports Council in 1976 and in 1977 was the first Briton to win West Germany's Hans-Heinrich Siegbert prize for his services to sport.
Oxford University elected him Master (head) of its Pembroke College in 1985.
Bannister gave up his medical practice after a serious car accident and devoted himself to research. He became director of National Hospital for Nervous Diseases in London and edited a textbook on nervous system disorders.
His prediction that the mile record would be progressively lowered was born out in subsequent years. In 1999, Moroccan Hiram El Guerrouj became the 13th record holder since Bannister, lowering the time to 3:43.13.
(Editing by Sonya Hepinstall and Toby Davis)