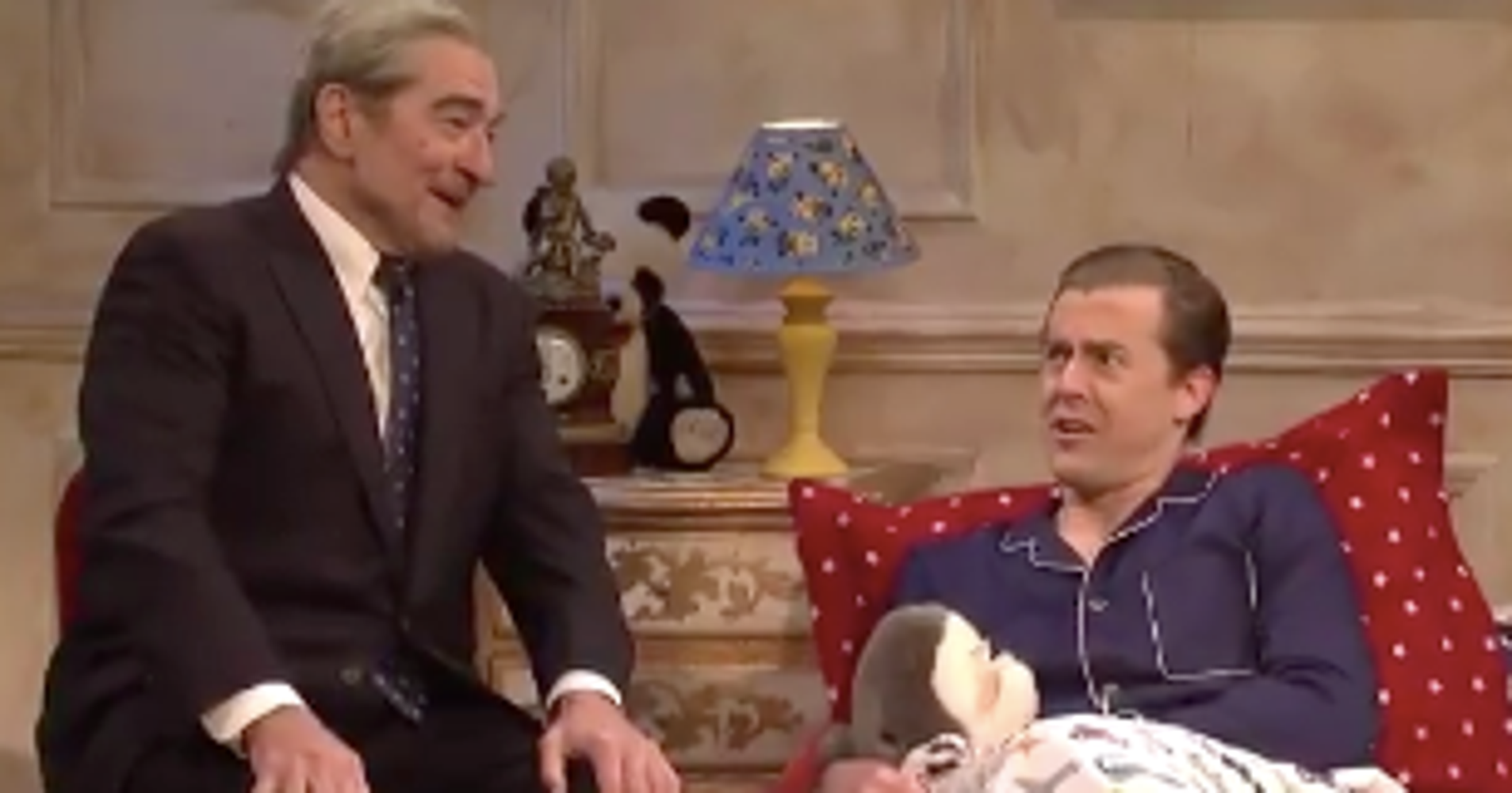 Eric (Alex Moffat), cuddled up with his Teddy in his bed in Manhattan's Trump Tower, was worried that his dad and bro were about to be indicted even as Donald Trump Jr. (Mikey Day) reads him "The Night Before Christmas" in "SNL's" cold open.
When Eric gets scared his brother assures him: "There's no boogeyman in your closet … have you been watching news again?"
The monster turns out to be De Niro's easy-going Mueller. "Hi Eric, don't be scared," he assures Moffat. "It's just me, your dad's friend from work."
De Niro assures Moffat that no mater what happens, "America is gonna be just fine. This is a country full of good people."
"Eric" gushes: "Yeah, good people — like my dad!"
"Let's put a pin in that," Mueller smiles.
Moffat snaps back, saying people accusing Mueller of being the "worst thing to ever happen to my dad."
Mueller amends: "No Eric, getting elected president was the worst thing that ever happened to your dad."
Check out the clip above.