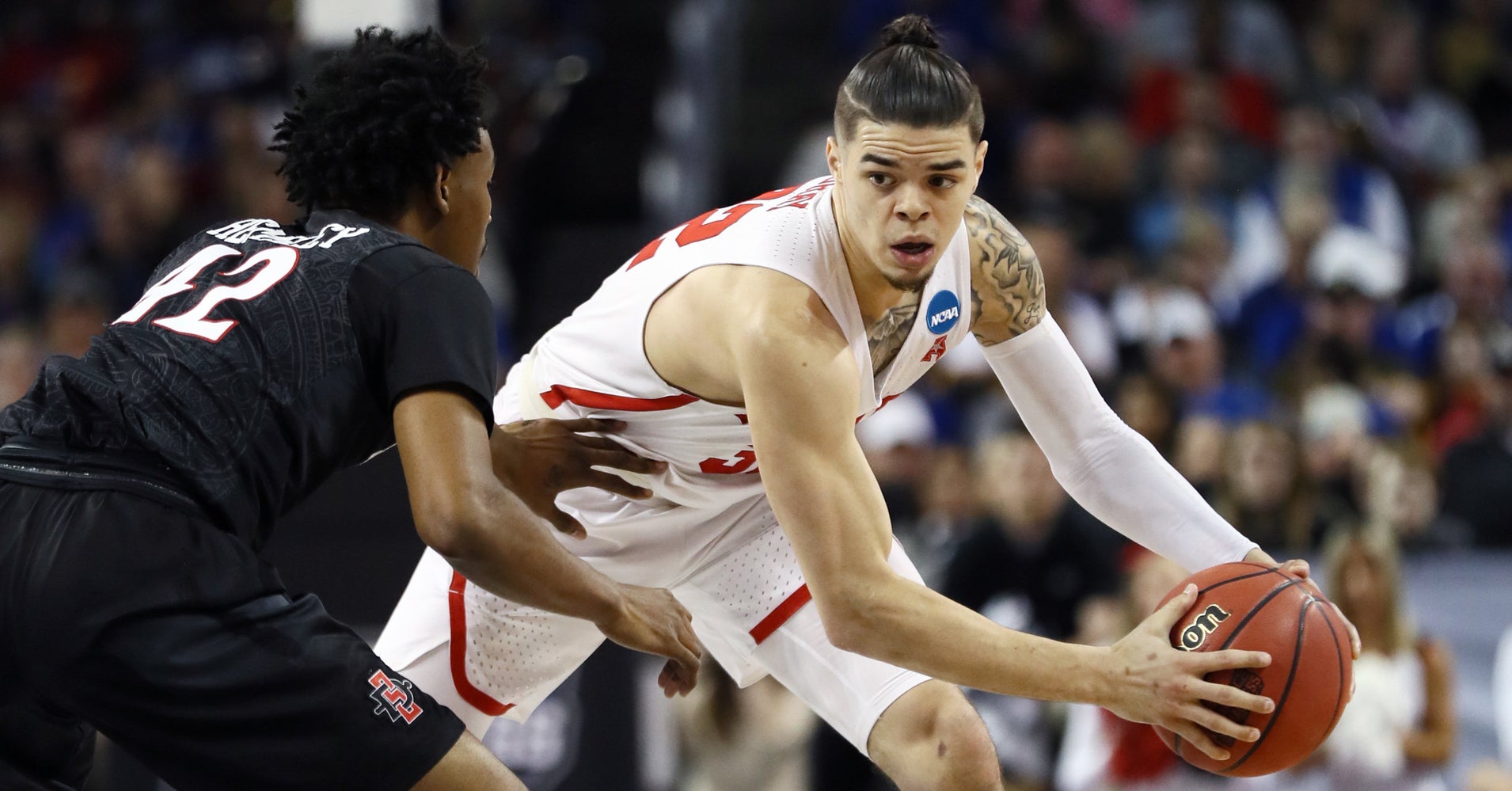 Rob Gray of the University of Houston had a game-high 39 points and scored the winning layup against San Diego State in the first round of the NCAA tournament on Thursday. And he did it in style, his signature man bun proudly perched on his head.
Gray's man bun was going big, not going home.
People on Twitter noticed.
Star of the tournament so far: Rob Gray's man bun

— TRC (@RubrChickens) March 16, 2018
Rob Gray ??? man bun is out here lol

— Mohamed Traore (@cheeds06) March 16, 2018
Wearing my man bun to work tomorrow in honor of Rob Gray

— Matty McWhoseHouse (@UHMcnasty) March 16, 2018
rob gray singlehandedly redeeming the man bun

— Kyle Warwick (@kyle_warwick) March 16, 2018