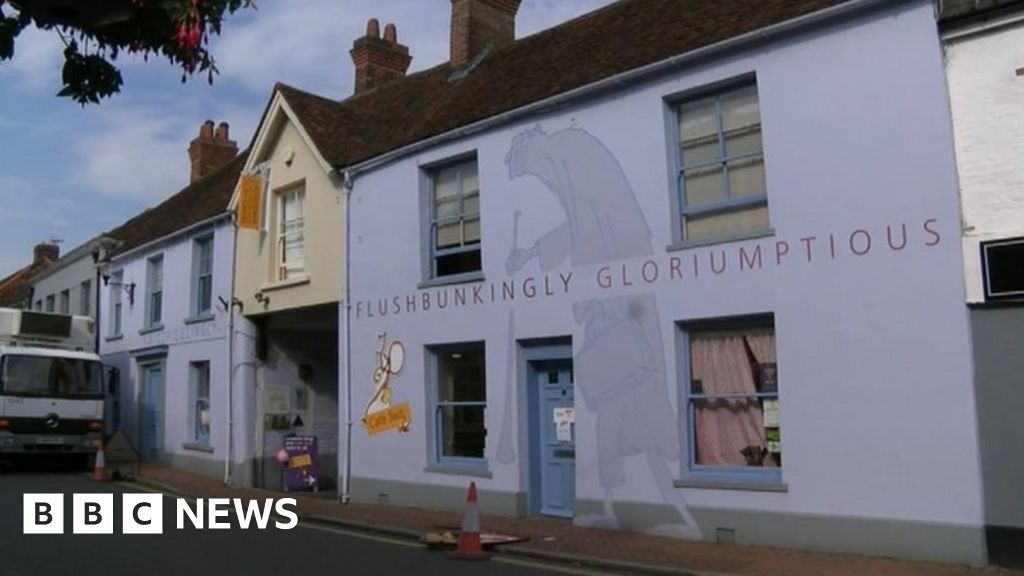 A museum dedicated to author Roald Dahl is set to reopen after damage caused by a flash flood.
The attraction in Dahl's home village of Great Missenden, Buckinghamshire, was forced to close for repairs after a downpour in the late May Bank Holiday weekend.
The flood damage was limited to one end of the site so the author's "irreplaceable" archive was unharmed.
But the museum's Story Centre had to be completely stripped out and rebuilt.
Isabelle Reynolds, from the museum, said: "We hope the closure hasn't put a dampener on things."
The flooding cost the attraction more than £500,000 in repairs and loss of income, which will be covered by insurance.
Dahl lived in the Buckinghamshire village for 36 years and penned titles including The BFG and Matilda from a hut in his garden.
He moved there in 1954 with his first wife, Patricia Neal, and lived there until his death in 1990.
The museum will reopen on 20 October in time for half-term.
It is hosting life-size statues of Matilda Wormwood standing up to President Donald Trump, created as part of Matilda 30 – a nationwide celebration marking 30 years on from the first publication of the story.