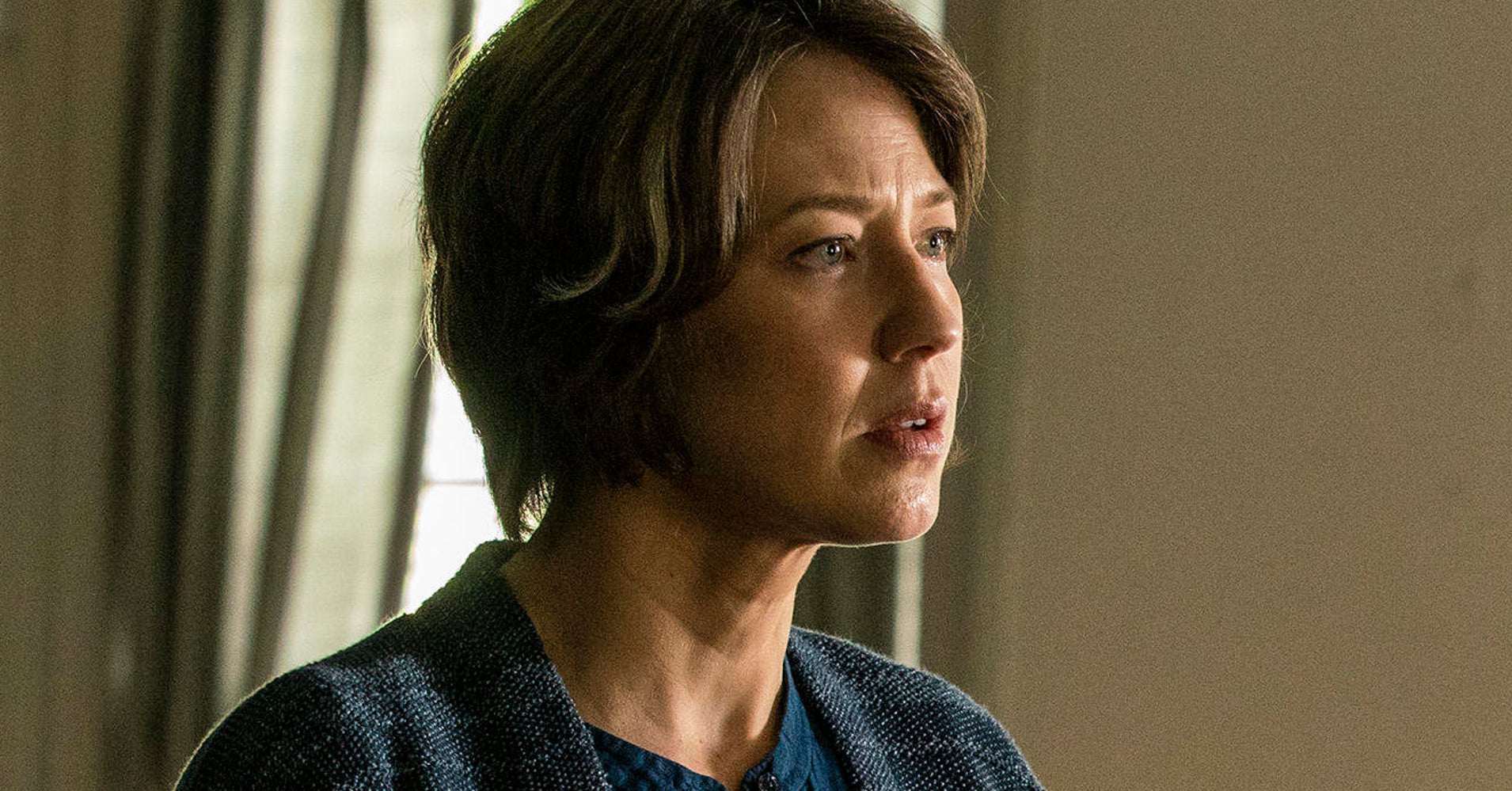 Streamline recommends "The Sinner" as the new show you should watch this week. The second season premiered Aug. 1 on USA Network.
"The Sinner" follows a different crime story each season, so you don't have to go back and watch Season 1 if you missed it. That said, Season 1 ― starring Jessica Biel and Christopher Abbott ― still deserves your time if you have any to spare.
This second season stars Carrie Coon, an actress who makes everything better. The plot follows a detective as he returns to his hometown to investigate a child who possibly murdered his parents. Through the investigation, the detective discovers that the town he thought he knew actually hosts many troubling secrets.
Coon plays a matriarch figure to the child suspect. She may or may not be his real mother. Mysteries abound!
See all the recommendations for the week below. And in the navigation bar above, you can choose specific recommendations for series streaming on Netflix, Hulu and Amazon.
Other Recent Decent-To-Good Shows
"The Affair" on Showtime. Season 4.
"The Bold Type" on Freeform. Season 2.
"Castle Rock" on Hulu. Season 1.
"Claws" on TNT. Season 2.
"Cobra Kai" on YouTube Red. Season 1.
"Condor" on Audience Network. Season 1.
"Dietland" on AMC. Season 1.
"Love Is __" on OWN. Season 1.
"Marvel's Luke Cage" on Netflix. Season 2.
"Man in an Orange Shirt" on PBS. Miniseries.
"Patrick Melrose" on Showtime. Miniseries.
"Picnic at Hanging Rock" on Amazon Prime. Miniseries.
"Preacher" on AMC. Season 3.
"Queen Sugar" on OWN. Season 3.
"Sacred Games" on Netflix. Season 1.
"Snowfall" on FX. Season 2.
"The Terror" on AMC. Season 1.
"Vida" on Starz. Season 1.
"Yellowstone" on Paramount. Season 1.
"Younger" on TV Land. Season 5.
Assorted Streaming News
"Killing Eve" has a new head writer for Season 2. Since the series creator and original head writer, Phoebe Waller-Bridge, has pivoted to other projects, the actress and novelist Emerald Fennell has taken the role.
Aidy Bryant will star in a new Hulu series, "Shrill," from Elizabeth Banks and Lorne Michaels.
Kendrick Lamar had his acting debut on the Starz show "Power."
NBC uncanceled "Timeless" again. Yes, again. The show will now have a two-part series finale.
Matthew Weiner's "The Romanoffs" will premiere Oct. 12 on Amazon Prime.
Amazon gave a two-season order for a horror event series called "Them" from executive producer Lena Waithe.
Season 2 of "Marvel's Runaways" will now premiere on Freeform rather than Hulu. The rest of the season should then premiere on Hulu.
TruTV gave Vulture a show about pop culture. Cool. That's cool.
The Academy of Motion Picture Arts and Sciences tweeted a challenge for people to "Share the plot of your favorite movie in five words." Hey, Streamline does five-word plots.
"Better Call Saul" got a fifth season renewal.
"Sneaky Pete" will get a third season.
And "McMafia" will get a second season.
Streamline Newsletter
Streamline now has a weekly newsletter. If you want streaming news and recommendations like this in your inbox on Saturdays, you can subscribe here.
The Weekly Streamline Ranking Of All TV
Every week, Streamline ranks the best shows to watch right now.
The ranking prioritizes newness, quality and potential mass appeal. Read below the list for a more elaborate explanation of the methodology. 
For the weekend of Aug. 4, "Succession" tops the list.
As mentioned the last few weeks, this HBO show just keeps getting better. The show has definitely won the summer.
Also, I rounded up the 7 best Netflix Original shows of 2018 so far. It's helpful if you haven't been keeping up with the Streamline rankings each week ― it lists the shows that truly stood out so far this year, at least on Netflix. I'll probably do a ranking for all television (including shows like "Atlanta," "Killing Eve" and "Barry") soon.
A note on ranking methodology:
Streamline recommendations do not include reality shows, game shows, award shows, news shows and other programs that aren't streaming online.