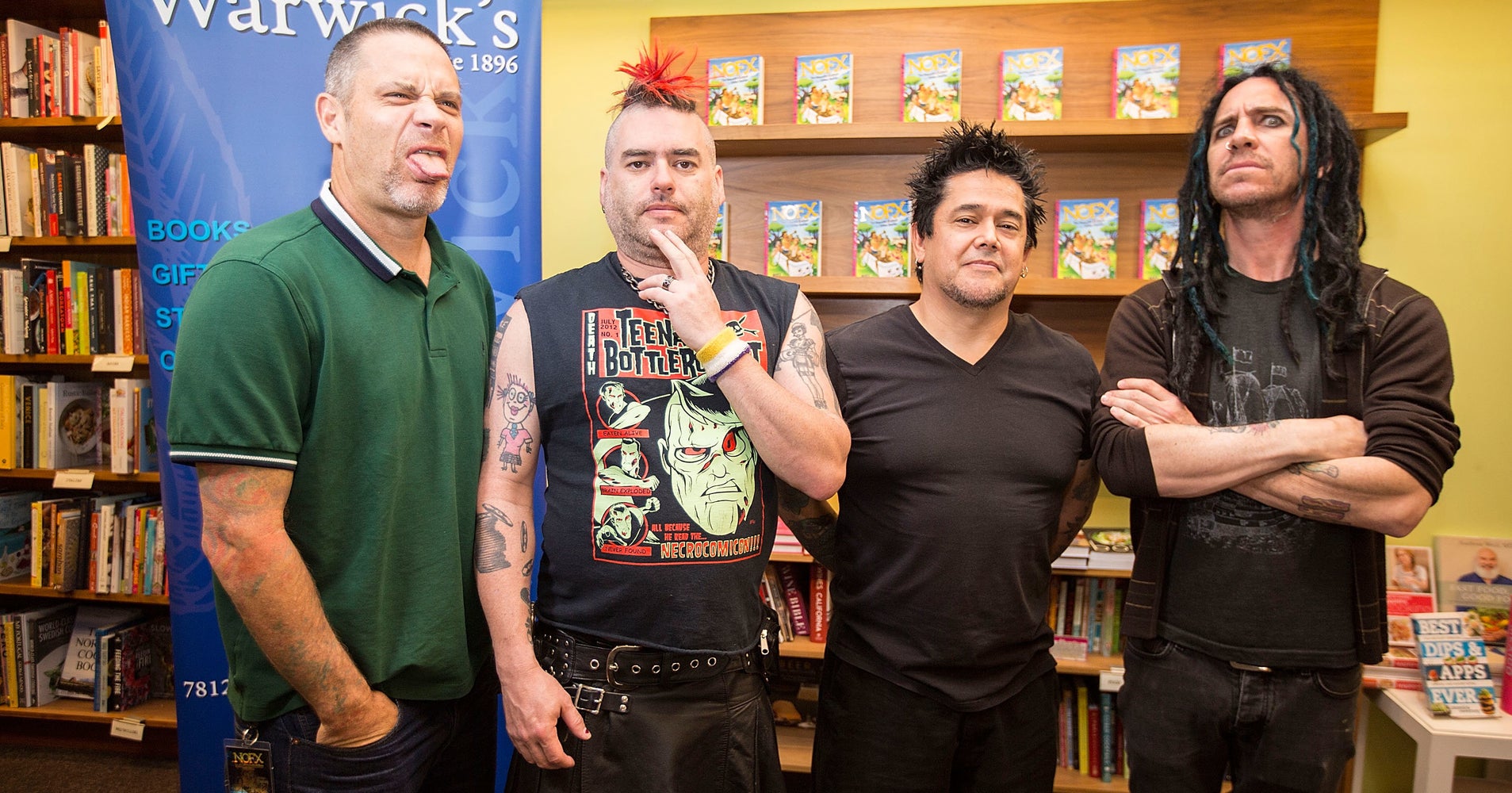 Punk rockers are known for pushing boundaries, but one band crossed a line.
"I can't sleep, no one in my band can. What we said in Vegas was shitty and insensitive and we are all embarrassed by our remarks," read a statement posted to NOFX's Instagram. "So we decided we will all get together to discuss and write an in depth, sincere, and honest apology because that's what the people we offended and hurt deserve."
Frontman Fat Mike and guitarist Eric Melvin commented about the 2017 shooting while performing Sunday at the Punk Rock Bowling & Music Festival, which also took place in Las Vegas. 
"We played a song about Muslims and we didn't get shot. Hooray," Fat Mike said. Dave Farra and Jason Mahoney of radio station X1075 tweeted a video of the event on Monday. 
"I guess you only get shot in Vegas if you are in a country band," Melvin responded, as the audience began to boo.
"At least they were country fans and not punk rock fans," Fat Mike replied.
Many fans and Vegas residents were appalled by the band's remarks.
Stone Brewing — the company that manufactures the band's beer and sponsors its music festival, which are both called Punk in Drublic ― announced Wednesday that it was cutting ties with NOFX.
"In light of NOFX's comments during their performance at the Punk Rock Bowling and Music Festival, we would like to offer a formal apology to those in attendance, the City of Las Vegas, the victims and the families of 10/1," the statement reads. "Las Vegas is home to the Punk Rock Bowling & Music Festival, and we do not condone the statements made from our stage on Sunday night. We take the safety of our festival goers seriously and want to relay that, there is nothing funny about people being shot and murdered, ever."