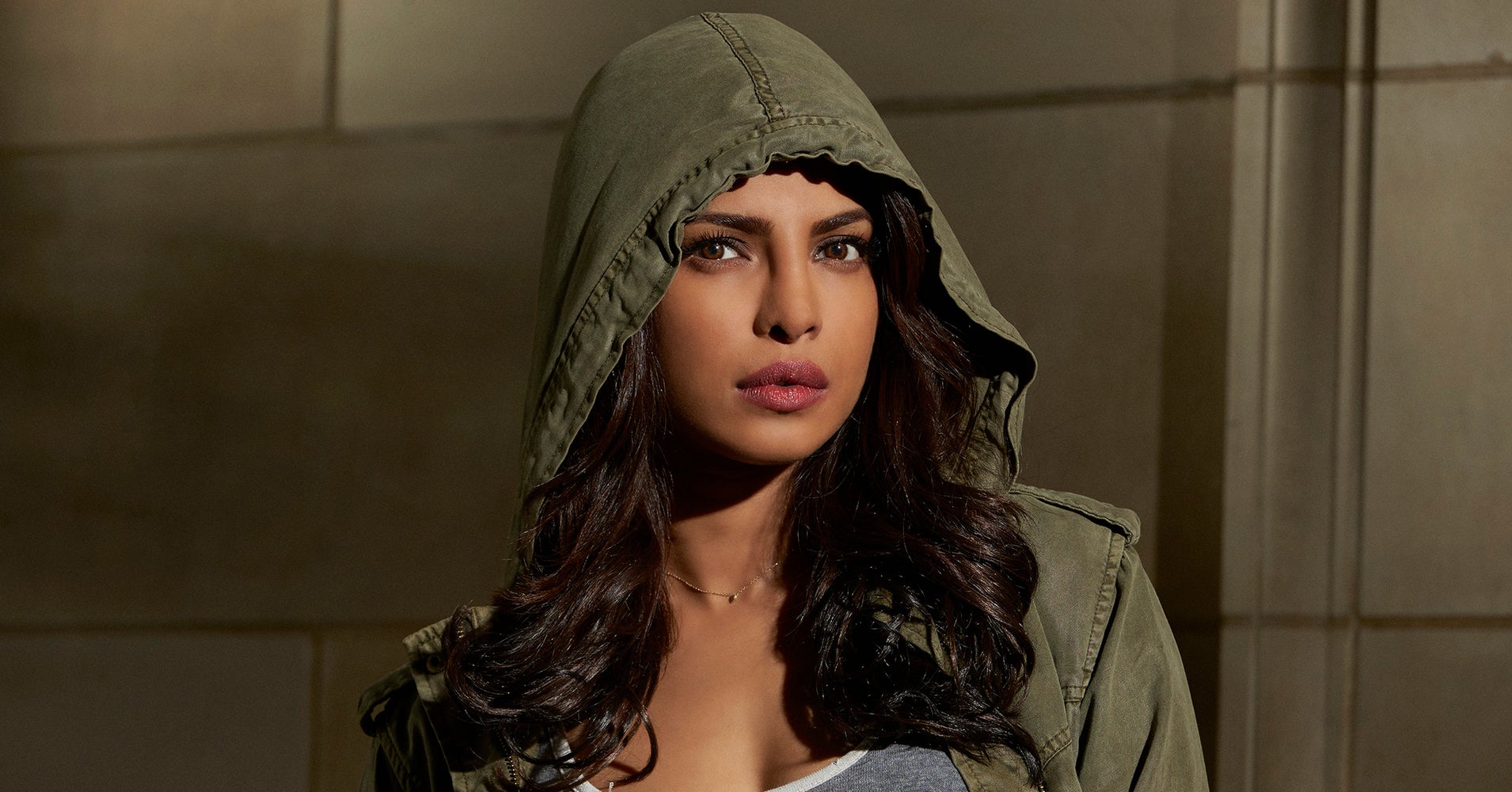 If you watched the Season 3 premiere of "Quantico" on Thursday night, then you probably noticed some new faces and big changes.
The ABC spy series' timeline jumps ahead three years, and three new cast members were introduced, including Oscar winner Marlee Matlin and Alan Powell.
There were also some tweaks behind the scenes. Series creator Josh Safran has taken a backseat, with Michael Seitzman stepping in as showrunner. And this year, "Quantico" will offer just 13 episodes as opposed to the more usual 22.
Series star Priyanka Chopra told HuffPost that she thinks the last change is great news as "you don't want to stretch out a whodunnit."
One thing that remains the same is the topical and global nature of the storylines.
"This show rips headlines off the newspapers that we read and has your favorite TV characters solving those problems," said Chopra, speaking to HuffPost at Build Series. "And each episode is a case that deals with some country that America liaisons with. We start with Italy and we end in Ireland, and in the middle we go to a lot of other countries as well." 
The first episode this season finds Chopra's character, Alex Parrish, leaving her FBI and CIA work behind and harvesting grapes in Italy.
"Alex quits everything after the first two seasons. Everyone is always after my life. I need a little wine and tranquility," Chopra said about her character. "She moves to Italy and you'll find out through the season how and why that happened. And she has a new family drama there."
That's not the only drama that will unfold this season: Alex has multiple romances ahead.
"She has a lot of man drama this season," Chopra said. "There are three guys she's dealing with. It's a lot."
Throughout the season, those love stories will become intertwined with the action viewers have come to expect from "Quantico."
"Alex almost dies this season — that's a big spoiler alert," Chopra revealed. "It has to do with water."
Chopra, who performs her own stunts on the show, took part in the water scene.
"I was on my swim team. I love swimming, but I'm scared of drowning," she said. "That scares me. And I had to do this one shot in which I was floating underground in a pool of water for a really long time ― and you know that sense of panic that comes in. And I wanted to do it myself because you see my waist and you see my hair, and I was like, 'Come on. What kind of body double are we going to get for that?'"
Speaking of hair, that's one of the few things Chopra has in common with her character. "We both have great hair," she joked.
But otherwise, she said, "I'm very different from Alex. I'm a little bit more shy. I'm a lot more feminine. I like skirts. We both love heels. She does stunts in heels. I've actually started believing that if I get robbed or mugged or something that I actually would be able to beat people for real. I think it's working adversely on my self-confidence ― that I'm becoming really, really confident. It's probably not a good idea because I don't want to be mugged. I don't want to test the theory."
In real life, Chopra is thrilled to be on a series that celebrates diversity. With "Quantico," she is the first South Asian woman to lead the cast of an American network drama series. 
"Kudos to ABC and Disney for actually pushing diversity in such a big way and it's amazing that TV's doing it. But, guys, it's a little bit late! Can we acknowledge that? We need to be seeing a lot more representation. … We don't look like one person. It makes me super proud to be able to do that, but I don't like harping on the fact that I'm the first," she said. "I like to make people believe and understand that … there should be a lot more like that. I hope with the show doing as well as it has and us delivering numbers that diversity doesn't become a conversation or an anomaly, but a norm ― because inclusion is important."

"Quantico" airs Thursdays at 10 p.m. ET on ABC.