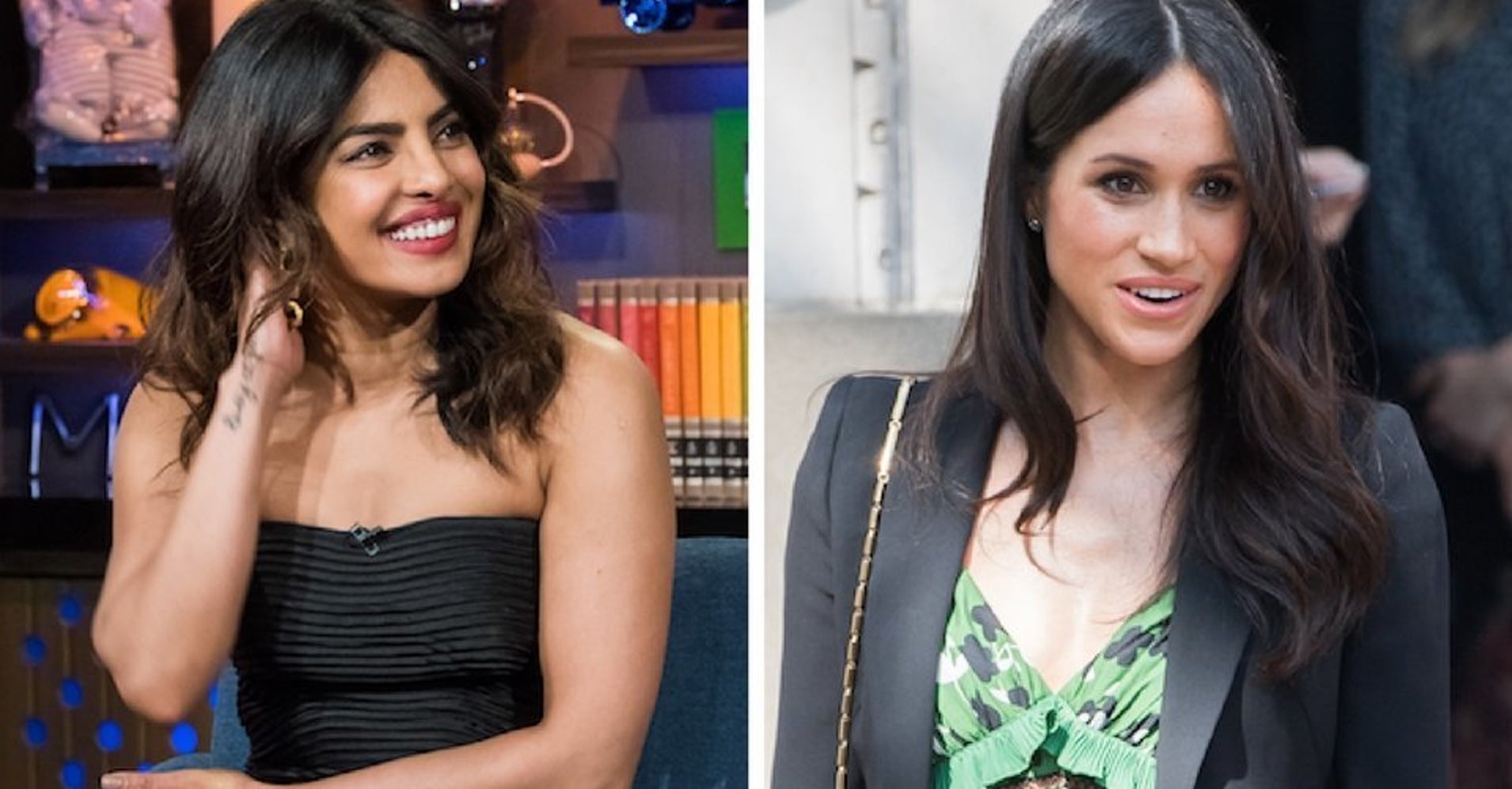 Sometimes actions speak louder than words.
"I don't want to get you in trouble with the royal family," Cohen said to Chopra. "I'm just going to ask you a question about Meghan and Harry's wedding and … if you can't answer the question, I'll guess the answer based on your facial expression."
So, when Cohen asked Chopra if Meghan had cried when she found her wedding dress, the former Miss World responded a little like this:
Her broad smile prompted both Cohen and fellow guest actor Sebastian Stan to say, "Yes!"
During the segment, the audience learned a few other interesting tidbits. Chopra said she's never met Prince Harry, hasn't gotten the couple a wedding gift yet and is attracted to redheads. The actress said the color is "kind of my thing."
Yet, one of the biggest bombshells came in the form of another nonverbal response.
When Chopra was asked if Markle was a "bridezilla," the actress reacted like this:
We're sure Markle loved that response.