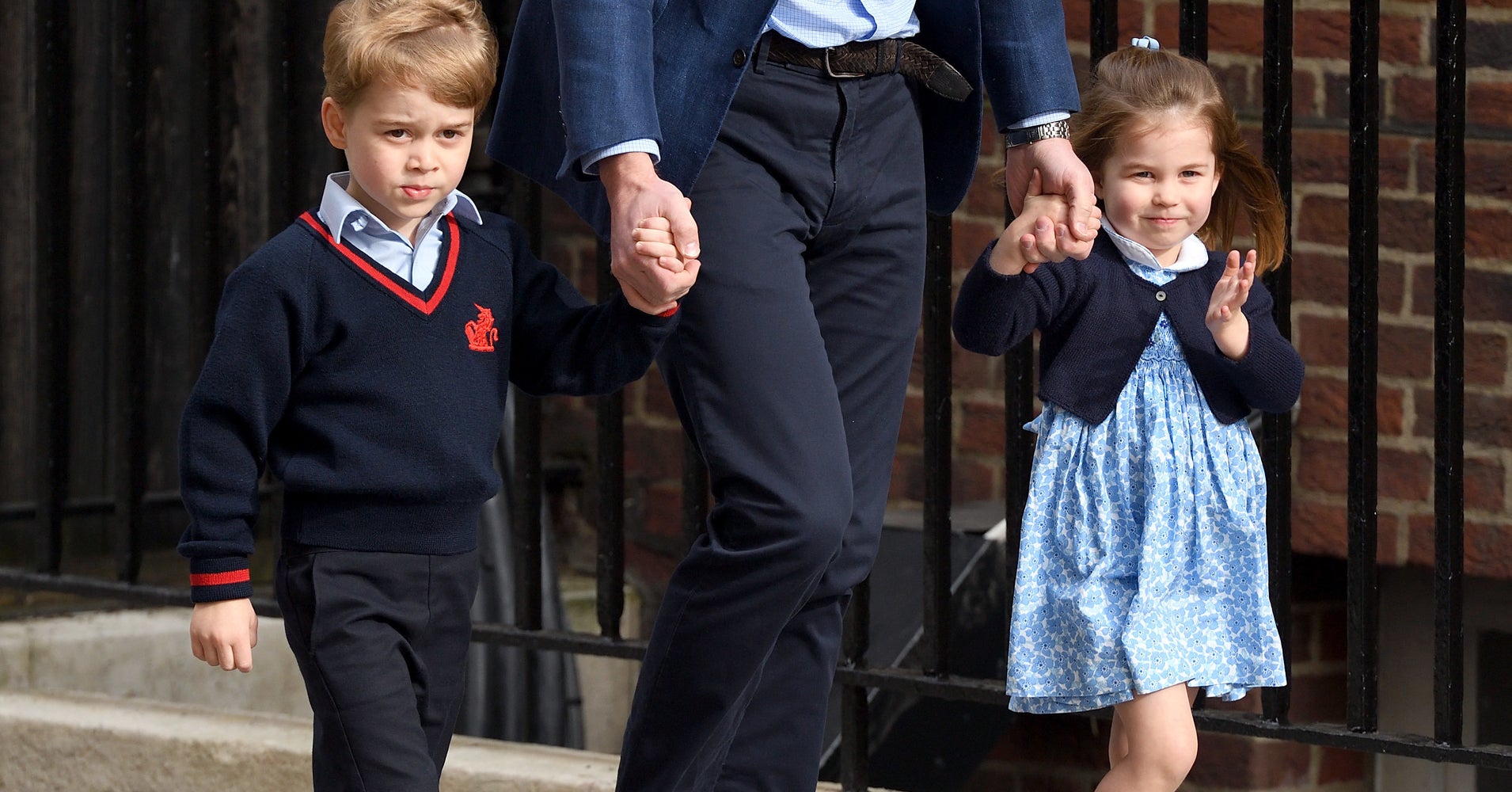 Duchess Kate Middleton and husband Prince William welcomed their third child, a boy, on Monday morning. The entire world is eagerly awaiting the reveal of the new prince's name, amongst any other updates on the new royal bundle of joy. 
As the two siblings were lead by the Duke of Cambridge into the hospital, cameras caught big brother George wrap his arm around his little sister. (Seriously, if you haven't seen the adorable moment, give it a peek here.)
As reported by Elle, the princess is getting plenty of one-on-one time with her younger brother because Prince George had to return to school the morning after the baby was born. And Prince William is on official carpool duty while he finishes the rest of his paternity leave. 
Princess Charlotte isn't due back at nursery school until Thursday, but until then, she's chilling at Kensington Palace with her (rightfully exhausted) parents and new brother. Welcome to the world, baby prince ― but we'd really like to know your name!