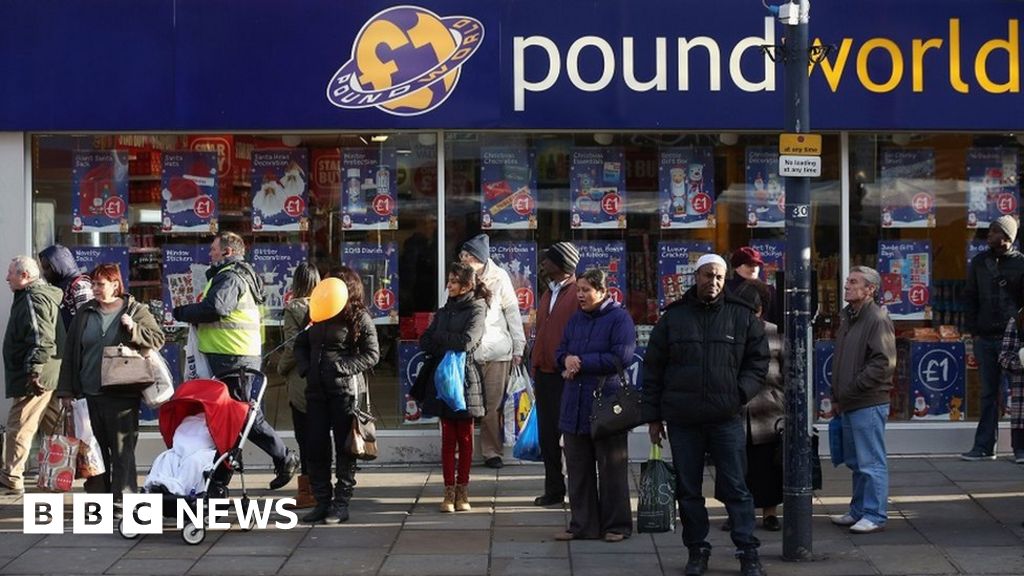 Discount retailer Poundworld is looking at closing about 100 of its 355 stores, putting up to 1,500 jobs at risk.
The company is also considering an insolvency process called a Company Voluntary Arrangement (CVA).
Like many retailers Poundworld has been hit by falling consumer confidence, rising overheads and the weaker pound.
New Look and Carpetright have both entered into CVAs, while last week House of Fraser said it was considering a number of options including a CVA.
Earlier this year, both Toys R Us UK and electronics chain Maplin went into administration.
Poundworld is owned by private equity firm TPG Capital, which also owns restaurant chain Prezzo whose landlords agreed to a CVA last month. Prezzo is also closing 94 branches.
'Toxic mix'
Poundworld is expected to announce the terms of the CVA next month. As well as closing stores it would try to get agreement from landlords to reduce rents.
The chain imports a lot of its stock and is having to pay more for it because of the fall in the value of the pound.
However, unlike most retailers Poundworld cannot pass on its cost increases to customers because its business model means it sells everything for a pound.
Poundworld employs about 5,500 staff and has its headquarters in West Yorkshire.
The company was formed in 2004, but it says it can trace its origins "back to 1974 and a market stall in Wakefield, West Yorkshire".
Richard Lim, chief executive of Retail Economics, said news of Poundworld's troubles "signals just how much distress bricks and mortar retailers are under".
"The toxic mix of rising costs, softer consumer demand and the acceleration of seismic structural shifts are pushing many business models to breaking point.
"Stuck with too many stores, inflexible leases and spiraling operating costs, the business is in desperate need of restructuring."